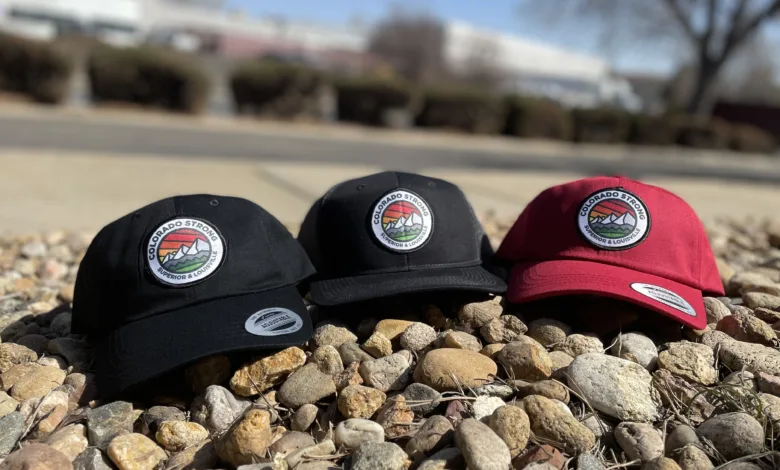 There are several areas of the economy where the printing industry thrives. We all know about schools, bands, churches, and businesses, but with the growth of print-on-demand (POD), the gift-giving seasons of the year have grown exponentially. The question is how to best capitalize on these times of the year and allow our customers to know how we can help them.
The mother of all holidays?
In our business, the second-most profitable gift-giving holiday right behind Christmas is Mother's Day. We see a major uptick in our sales about four weeks prior to this day every year, and it's like clockwork.
We have several products we typically sell, but this is also a great time of year to test different items since, with the print-on-demand business model, those products don't actually exist until the sale comes through.
We may have to stock a specific blank, but with quantity limits on different sales channels, we can make sure we only sell what we have blanks for. And if the product seems to be a hit, we can typically order more blanks and reset our inventory at that point.
We've always found that ceramic sublimated coffee mugs with quality designs sell very well; it's almost like a Hallmark card on a ceramic mug. The gift giver tends to select either funny or intimate sayings that reflect their relationship with their loved one in a significant way. Since we fulfill on-demand, we're able to test many phrases and pair them with different images to see which ones sell better.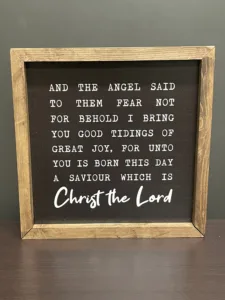 One of the great things about POD is that you're able to take your design assets and use them on other products. For instance, our 6×6 and 12×12 wooden framed signs do very well on Etsy. We have an outside contractor put the frames together and stain them for us. We then cut white melamine to size and print the images with our flatbed UV printer.
Many mothers love home décor, so this product tends to do quite well as a gift. It also does quite well year-round with other seasonal sayings and designs.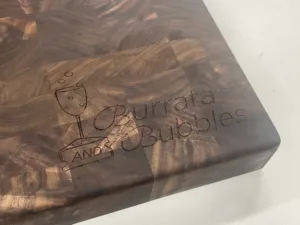 Another product we've seen sell well in the past is customized cutting boards. Utilizing a laser engraver, the sky is the limit as to what you can do with this item.
That said, all cutting boards are not created equal. You'll see inexpensive blank cutting boards made of bamboo that can sell for $35-$55 customized depending on size, but you can also find beautiful butcher block cutting boards that command upwards of $125-$150. The margins can be very good for customized products like this.
Father knows best?
While Mother's Day is usually one of the best gift-giving holidays for sales, Father's Day is right behind it in popularity. One reason for this is simply that most of the gifts for dads, grandpas, and uncles are being purchased by the women in their lives. And with the rise of e-commerce over the past decade or two, it's simple to log in and press that beautiful buy it now button, whatever the occasion.
When thinking about what you want to offer during this season, it's extremely important to start by considering the designs you'll apply to the products. While these are not exclusive to men or even fathers, items with designs relating to hobbies such as fishing, automobiles, sports, or hunting all typically do very well.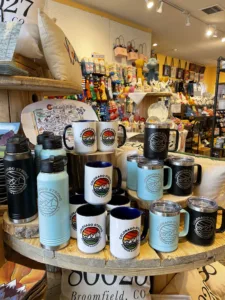 As far as the types of products we're seeing fly off the shelves, coffee mugs and tumblers still do very well for dads. We definitely see an uptick in sales of our pre-designed guy-focused mugs and tumblers.
While sublimated mugs are easy and sell well, a laser engraver and a stock of powder-coated tumblers can potentially sell just as well. You can even find laser mugs in colors (typically black) that will engrave white.
Another extremely popular product for dads is a simple T-shirt. Being that Father's Day is in the middle of the summer, it's a natural choice for gift-givers. Add that to the fact that many dads will proudly wear a T-shirt with a silly design promoting their "awesomeness" as a dad and you've got a slam dunk!
Consider using the same designs you used on the coffee mugs; those types of messages are typically not substrate-dependent and easy to interchange.
Finally, when it comes to dads, anything related to beer or alcohol in general seems to be a hit. Laser engravers can make several products that will go over well, such as leatherette bottle openers and flasks, powder-coated flasks and even pint glasses.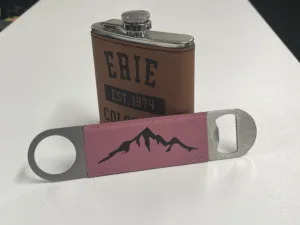 One product line we're excited about for this year is decanter and rocks glasses sets, custom-engraved with either a name or a monogram. Find somebody local to create a wooden box with a hinge and you can up the perceived value to where you can easily charge upwards of $100+ per set on a minimal inventory investment. Plus, items like this can also double as a birthday gift or a groomsman gift for a wedding.
The graduate?
Every year a new crop of grads throws their caps into the air and their friends and family will inevitably purchase a gift for them. This provides another opportunity to plan for and capitalize on an annual revenue stream.
While we likely aren't going to compete with parents buying a laptop for their graduate, there are still plenty of opportunities to provide these loved ones with something to commemorate the special day.
The time of year is once again perfect for a T-shirt, and if the messaging on the shirt is right, it's an easy add-to-cart item. There are many ways to go with this strategy when it comes to design.
You could offer several styles of generic designs that center around the year and a comical saying about graduation, or go with a specific color scheme that matches a local high school or college.
Be wary of copyright if you decide to offer school-themed merchandise. For K-12 I'd let the school know you're using their logo and colors. At this level, schools are relatively easy contact and work with. Colleges are another ball of wax, and you're getting into licensing at this point, which is whole 'nuther article.
If you'd rather go the customized route, these T-shirts could be printed with a variety of customizable information such as the graduate's name, class year, or other details to commemorate their special day and show their school spirit.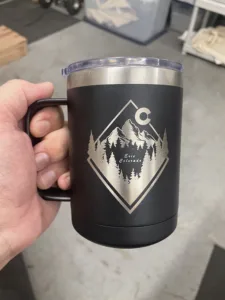 Another potential option is laser engraving jewelry such as bracelets, pendants, or even rings. Give the option to select several different sayings or allow the customer to add a customized message, and you'll be able to easily market these in April and May. Obviously, you'll need to have a max number of characters for each product depending on the engravable area. You might also consider limiting the font choices.
While it may not be as obvious as a t-shirt or a necklace, home décor is another category of products a graduate would likely appreciate. Since many high school grads will be heading off to college later in the same year, there's a huge need for things like posters, pillow covers, and anything else you can think of to decorate a dorm room. Depending on your shop's print technology, there's likely something here you could offer at this time of year.
With a content calendar for creating the designs and a solid marketing plan, you can rinse and repeat year after year with certain items. Having a large catalog of potential giftable products is a winning strategy when it comes to selling printed items. Add in the ability to create a one-off custom item and you'll be able to charge a premium and at the same time serve your customer in a unique way.