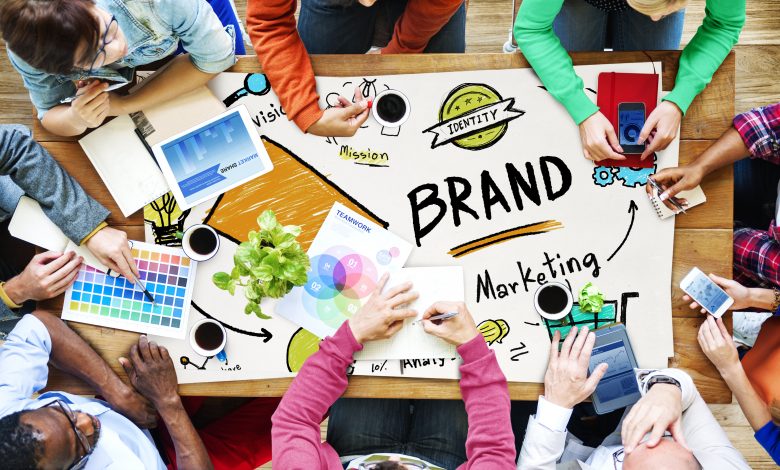 Business success starts with branding, so what is it?
Your brand tells your customers what they can expect from your products and services, and it differentiates your offerings from your competitors'. Base your branding style on who you are and who your target audience needs and wants you to be. Remember, you can't be all things to all people. Branding includes the design of your logo, your website & product offerings, and your promotional materials.
What is marketing?
Marketing starts with a conversation. Great conversations lead to understanding needs, and those needs lead to product offerings. Marketing is not advertising, but it includes advertising and delivering products to your customers.
Now that you've got the basics down let's talk about tools you can use to build your brand and marketing strategy without breaking the bank.
Branding
Studies show that color can increase brand awareness by as much as 80%. Using a consistent color scheme for your brand assets and your marketing materials will keep your brand top of mind. Adobe Color has proven to be a powerful free resource for creating color palettes.
While some features will require you to sign in with an Adobe ID, the main feature of searching for color palettes is open to the public.
You can create colors by using the color wheel, or you can explore trending color schemes using the explore tab. Here you can search for colors based on keywords, including moods. For example, if your business sells retro or vintage style clothing, you could use "retro," "vintage," or "classic" to search a variety of premade color schemes.
Logo Design – Canva
There are a variety of free graphics tools out there on the internet, but Canva has quality premade templates to help you design anything. Canva is a great tool to help you quickly create marketing materials such as logos, flyers, presentations, business cards, and brochures.
Canva also has a large selection of social media post templates to choose from for Facebook, Instagram, Stories, Pinterest, YouTube thumbnails, and social media banners.
If you are not graphic design-savvy, don't worry. The Canva blog is a great resource to find informative articles on how to create good graphic designs.
Marketing
Marketing is a complex and ever-evolving field. Over the past few years, the industry has seen a shift from traditional marketing to new technology, including augmented reality (AR), and voice search. A lot of businesses are asking marketers to navigate changes in the industry and meet increasingly ambitious goals with less budget.
So, what is the best way to increase your brand awareness and engagement without breaking the bank? Invest your time in SEO.
SEO stands for search engine optimization. It's the practice of increasing both the quality and quantity of your site traffic, as well as exposure to your brand through organic (non-paid) search engine results.
The practice of SEO means understanding what people are searching for online, the answers they are looking for, the words they're using, and the type of content they wish to find. Knowing the answers to the questions your customers are asking will allow you to connect to the people who are searching online for the solutions you offer.
Here are a few tools and tactics you can use to master SEO for your business.
Create a Google Listing
When you go online with your business, one of the first things you will want to do is create a Google Listing. Google Listings are free, and they make it so easy for your customers to find out quick information about your business like your website, hours of operation, and your phone number.
Create a Bing Listing
Just like a Google Listing, Bing Listings are free to create. If you're not on Bing, you're missing a whole market opportunity. Even if you don't strictly serve the B2B market, having a listing on Bing ensures you can snag those customers that might be browsing during their lunch break at work.
Google Analytics
Google Analytics has all the information you need to track traffic going to your site. It also helps monitor and understand user behavior to improve your marketing strategies. And if you're interested, Bing also has an analytics platform as well.
Selling Goods on Google Shopping
A week ago, Google announced that they are making Google Shopping free. Initially, Google Shopping was only open to businesses who were advertising with Google. Now that it's available to the public, this is an excellent opportunity to increase organic product search optimization efforts.
Blogging
Blogging has proven it's worth in a content marketing strategy, and it's one of the best ways to inform and engage your audience, but does blogging help SEO? Yes, it does, but having a blog isn't in itself a ranking factor.
Blogging is essential for SEO because it keeps your website copy fresh and current and keeps people on your site longer. With a blog, you also have the opportunity to build internal links (links to products or other posts), and backlinks (links to outside resources). Both are essential factors search engines look for when ranking your website.
Post on Social Media
Posting on social media is a great way to get in front of your customers. The truth about social media is there is no secret formula to success. Consistent posting and listening to your audience feedback is the key to having a quality social media presence.
Scheduling social media posts can be time-consuming, so there are several popular and free tools out there you can use to schedule your posts. These tools have a limited post count, which makes bulk scheduling with the free version inconvenient. However, Facebook has recently released Creator Studio, which allows you to natively schedule your Facebook and Instagram (including IGTV) posts.
Native scheduling is becoming more popular, so you'll find that more social media platforms will offer you a scheduling tool connected to your account. If that option isn't available yet for a specific platform, using a tool like Buffer or Hootsuite can help you schedule your posts.
Email Marketing
Mailchimp is an excellent free email marketing tool and one of the easiest to learn. While building your brand awareness on social media is essential, it limits you to those channels, which makes it difficult to move your customers through a funnel effectively. This is where email marketing comes in. Email provides a more intimate interaction between your business and your customers by offering you the tools you need to nurture leads effectively.
Implementing a combination of these marketing tactics is what makes a quality marketing strategy. Couple that with strong branding, and you've got a recipe for success.