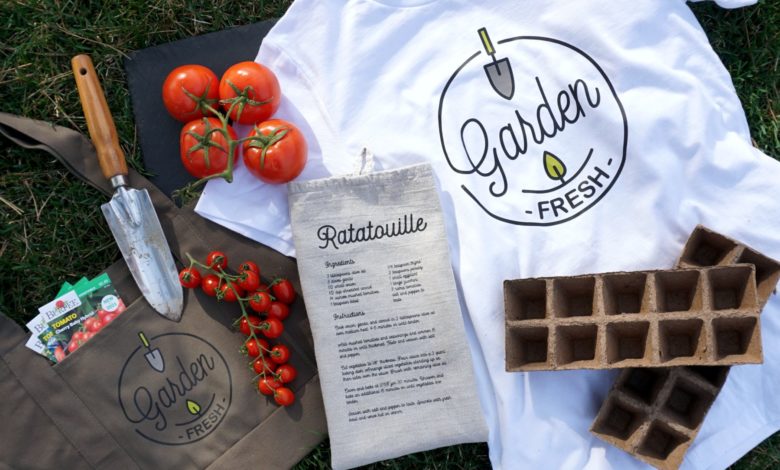 Learn how to photograph your custom apparel for eCommerce and social media. First, let's take a look at what you need.
Equipment and accessories you need for good apparel photography
Camera
You have two basic options for a camera when photographing your custom apparel: a smartphone camera or a digital camera. The most convenient option for you, especially if your goal is posting to social media, is your cellphone. However, if you're looking to take your photography skills up a notch, you may need to consider purchasing a digital camera.
There is a range of digital options specific to each experience level: Mirrorless (beginner), point-and-shoot (beginner), and DSLR (mid-expert level).
Lighting
Fluorescent and incandescent light will distort the colors in your apparel photography, and accurate color depiction is paramount when showcasing your work. Using cooler light or a light that mimics daylight (5600 Kelvin) is a great option for product photography. When photographing models, you may need to use a mixture of warm and cool light (2700 Kelvin).
When possible, natural daylight from a window or outdoors is ideal.
Tripod
Using a tripod helps keep your images from becoming blurry, especially in low light. Remember to turn off "vibration reduction" when using a tripod.
Backdrops
Backdrops help tell your story. A consistent background for your photos can create a cohesive look on your website or social media. You can also vary your backgrounds to work specifically for each custom garment. Use a mix of plain and textured backgrounds for a variety of uses.
Paper sweeps are a popular backdrop option as they don't distract from the product and can be purchased in various colors. Conversely, you may find that natural wood or concrete backdrops offer a more interesting aesthetic for your apparel.
Tips and tricks for good apparel photography
Brainstorm your concept
Before you begin, have a plan. Are you looking to create a cohesive look with similar colors and styles? Or is your goal to make each photograph offer its own aesthetic? If it's the former, your options could include using a repeating layout or repeating color scheme throughout the collection of photos.
Take more shots than you need
Make sure to take many photos from multiple angles. Get close up, pan out, change the angle – get creative. Our best advice is to take more shots than you think you need. It's much tougher to get "the shot" than you think! Photos can look different once you upload them to your computer, crop, and edit. Your favorite shot may surprise you.
Aspect ratio
While you're shooting, take into consideration the aspect ratio that your website or social media supports. For instance, you'll want a square crop or 1:1 ratio on your photos when posting to Instagram. If you are posting your photography across multiple platforms, get plenty of shots with different aspect ratios.
Composition
Consider the composition of your photo. A good principle is to use the rule of thirds. This guideline is basically an imaginary grid where your image is divided into nine equal parts. Important elements should be placed along a line or at an intersection. This is a great tool to compose your photo in a way that is interesting to the viewer and naturally pleasing to the eye.
Editing
Before posting your images, use an editing program to add any final touches, such as cropping or adjusting color. There's a variety of paid and free software, including Adobe Photoshop (paid, some experience required) and Canva (free, beginner-friendly). In fact, many eCommerce platforms and social media channels have editing tools built in.
Remember, this is your final opportunity to impress and ensure your photography perfectly represents your custom apparel.