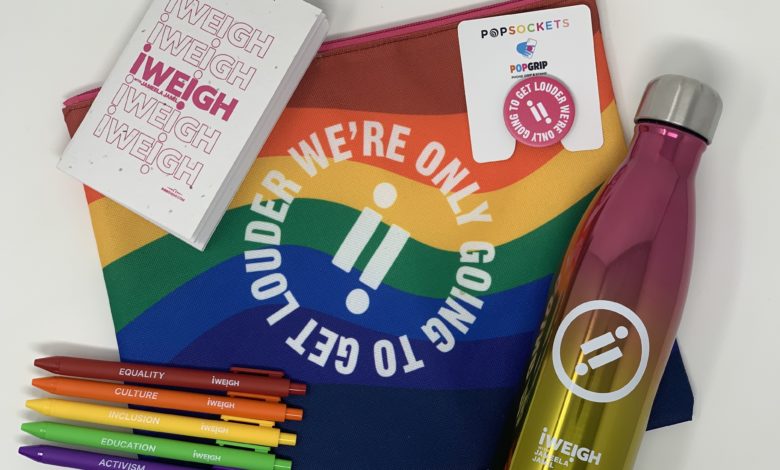 I find it relatively simple within the apparel production world to place a company in one of two categories. Some companies make widgets, and some companies create something wearable with care.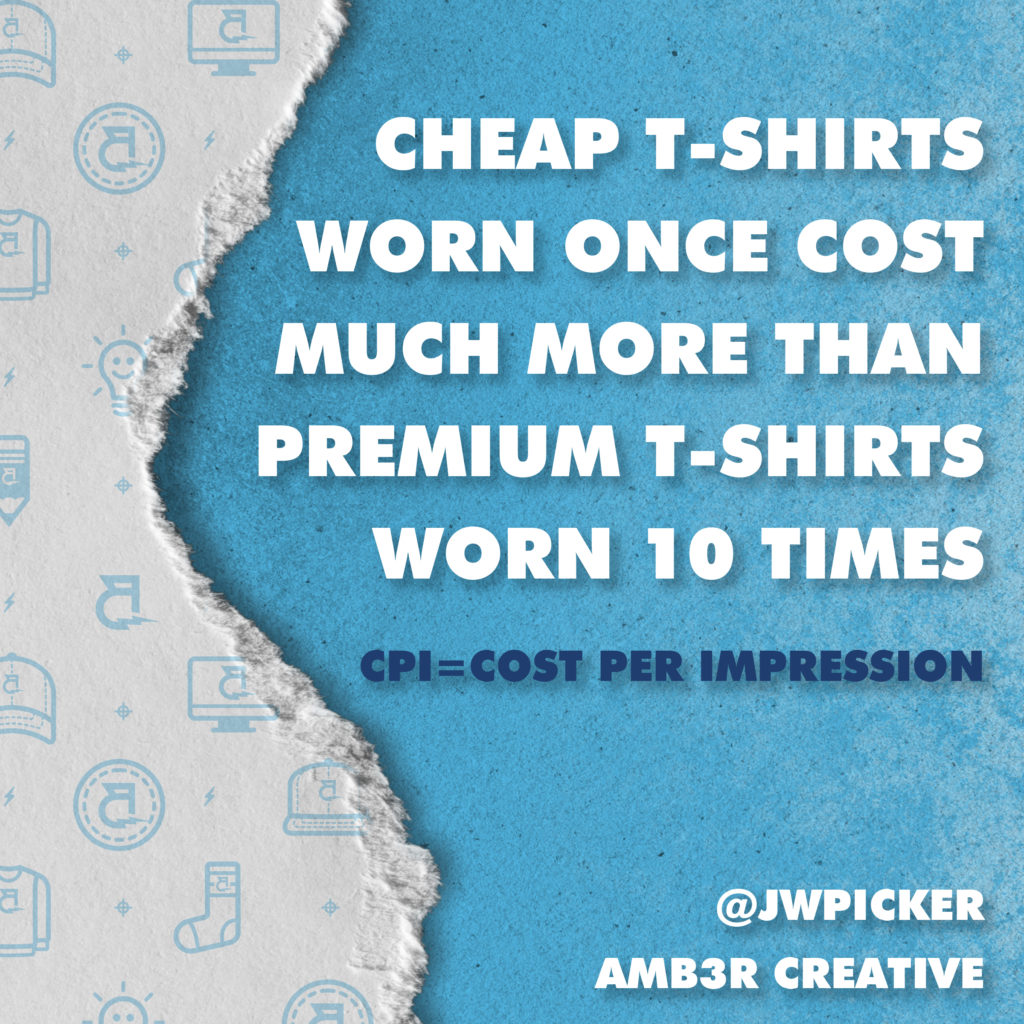 By widgets, I mean that many companies print whatever the client first sends them, even if it means sacrificing quality. Their companies are the manifestation of a heartless conveyor belt of mass-produced widgets. There are craftsmen, and there are machines. There are empathetic creatives, and there are tired order-takers. If your relationship with your clients feels highly impersonal and robotic, chances are, you are on the widget side of the industry.
While the output seems high and the numbers seem OK, you are inevitably sacrificing the customer's lifetime value. By providing a crafted and curated line of merchandise offerings specific to your customer, you can increase both margins and customer satisfaction. To quote Simon Sinek, "People don't buy what you do; they buy why you do it."
Too often, T-shirts are treated as an output, a random promotional "widget" instead of an actual, wearable product that helps people feel good and look good. If people feel good about a garment, they will wear it more often. That's where the return on investment (ROI) matters in promotional apparel. If your lesser widget T-shirt is sitting in the back of a closet, sure, you made money on the original sale, but you are losing out on a ton of qualitative value that does not show up on your profit and loss directly.
Becoming masters of our craft and creating a truly wearable product often means going beyond the standard screen print or direct-to-garment press. Because specialty inks are harder to perfect, the opportunity is greater to set yourself apart from the competition.
How to create value with your custom apparel
I have plenty of opinions on these "widget-maker" companies. However, today is reserved for discussing how to create value: helping your customers produce something people want to wear and use.
"Make it, and they will buy it" doesn't work as well as it may have in years past as people become more educated. Trust me, this is a good thing for creatives. As you may know, the market is competitive, design services are everywhere, and grabbing attention is more complicated than ever. Core competency in specialty production techniques and design will set you above and allow you to ignore the race to the bottom.
I suggest learning about better inks, eco-friendly options, foils, metallics, mixed media, and glow-in-the-dark accents. Learn how inks behave when printed on different colors and materials so that your customer does not end up with a substandard product. They have their businesses to run, and you should not expect them to know how discharge inks affect a teal specialty blend garment. That is your job.
In all my research and experience in the merchandise world, I find that design is the main reason people gravitate toward a particular garment or accessory. This is before the feel of the fabric or the interest of the decoration. The design must pull them in. People purchase a design that means something to them personally. Nobody wants a shirt with thirty logos screen printed on the back. Nobody.
From my days running a merchandise table in the band world, I saw people use their hard-earned money to purchase an otherwise overpriced shirt firsthand night after night. Why? Sure, the band was cool, the sound and lights were awesome, and the energy electric. The shirts and the drinks had an element of scarcity about them, so I will admit, I thought the price was a bit high, but people still wanted them. The design and colors pull people in, as they are waiting in line thinking about this awesome experience, and they confirm they are willing to spend more. Who knows when they will be here again, right?
At this point, they are not just buying a shirt with a logo. They are buying an item of apparel they resonate with—they are buying a memory. They are buying a token of their personality. I know there are worn-out band shirts in my closet that I continue to wear even though I should have retired them years ago simply because they bring me so much joy. Now, I guarantee if that band printed a thick plastisol logo on a basic T, I would have made an association between the band and the low-quality T, subconsciously or otherwise. It would have ended up in the thrift store long ago. Maybe I never would have purchased it in the first place.
Remember, apparel should be fun and creative. Please do not fall into the trap of just churning out widgets. Differentiate yourself by giving your customers helpful information to make their product better. Make their reach more widespread. You are selling more than a printing service. Be the expert your customers need you to be.
For a dive into specialty embroidery, applique, and creating luxury branded apparel, check out this episode of the 2 Regular Guys podcast.