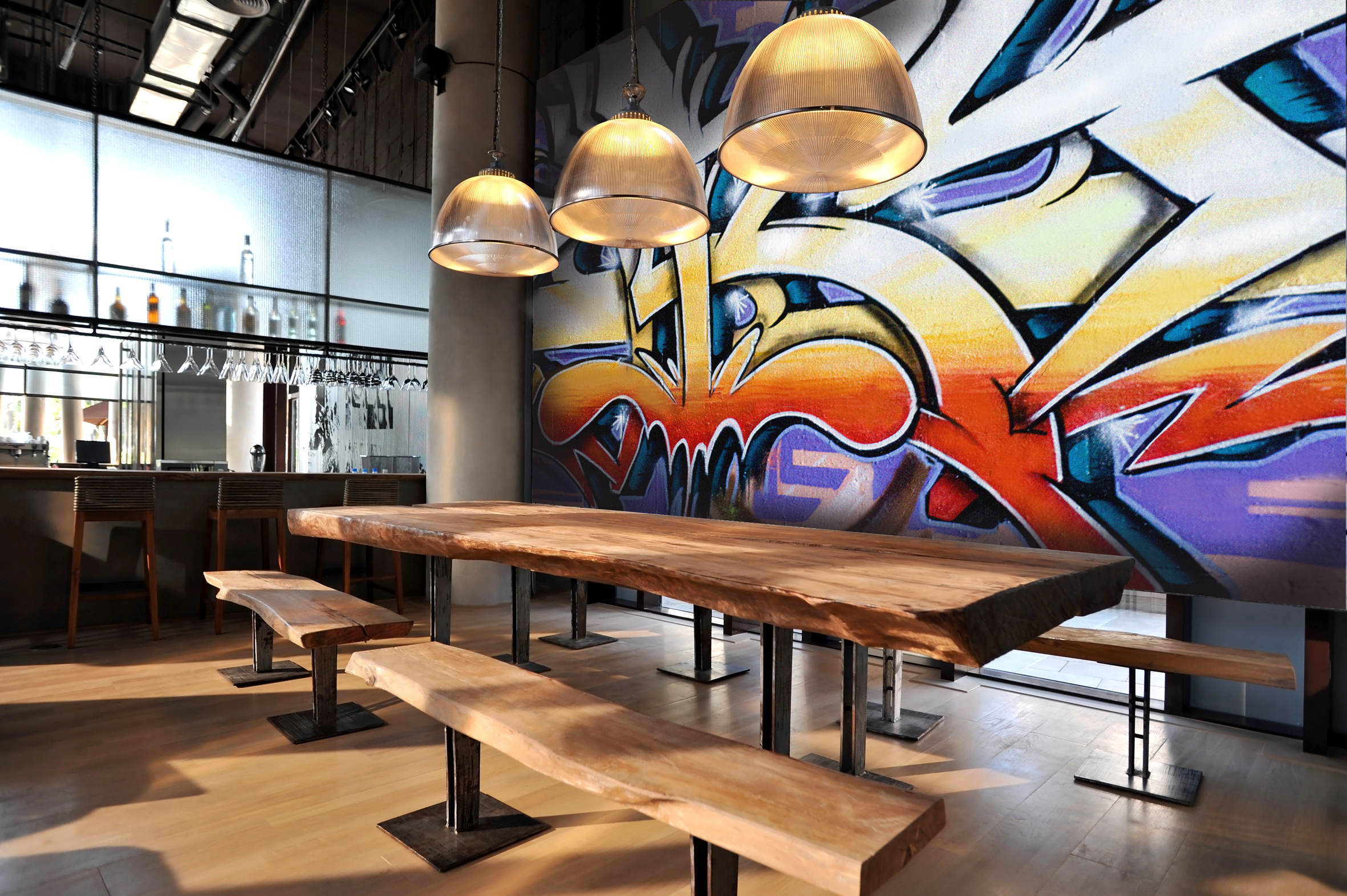 When working with these films, installers should test everything before installation.
Steve Yarbrough, product support specialist at Drytac, says, "You don't want to find out your installers are putting the graphics on a highly textured surface when you thought it was smooth. If a wall has recently been painted, the paint needs to be able to completely dry and outgas before applying any graphic material."
If the installer doesn't confirm these things first, it will result in poor adhesion. Paints low in VOC (volatile organic compound) or low odor and washable or scrubbable paints can also cause adhesion issues and call for a prepping step before installing graphics.
"A washing of the walls with an alcohol and water solution will promote the adhesion of the graphic to the painted surface," adds Yarbrough. "There are other options for wall washing such as TSP (tri-sodium phosphate), but the alcohol solution is an easy one to mix and less likely to have any reactions on the skin."
Retail and business environments may have slip resistance requirements, fire ratings, and other local government requirements.
"Make sure to pick the material that meets these codes, and try working with architectural firms, as they will know what building requirements will be and can be a great resource for current and future clients, and they also work with retail clients," says Yarbrough.