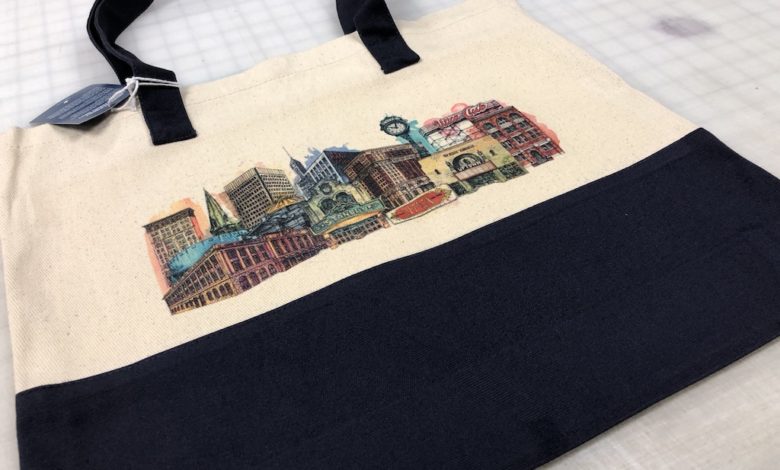 Does your company offer sublimation? If not, that's OK. This article is for you. Not sure what to add to your sublimation product line and why if you do already offer it? This article is also for you!
Sublimation, like many other processes, has thousands of products to choose from and it can be overwhelming to know what and how much to offer. As business owners, we need to look at what equipment we have to work with, research the product, size of our production space, who are our customers, and how we are going to market to them.
The product
Our company owns three heat presses that only heat press flat surfaces, a hat press, a convection oven, and a sublimation printer. Knowing what your equipment is capable of is important when selecting new products to sublimate. If you do not have the equipment for the product you want to bring in, then you have another cost to add, so it is important to take a step back and double-check that your equipment can handle any new product(s).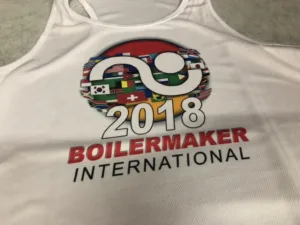 Researching the product is important. Is it a fad or not? Is it easy to sublimate? How is the stock on this item? If something is a fad, be cautious. Make sure that you get in early on the trend and don't carry too deep of stock or you could be stuck with it. If you get in early enough on the fad, you can capitalize and make a healthy profit quickly, but just keep your eyes open and pay attention to how sales are moving to reduce any backend potential loss in stock of the item.
If the item is not a fad, that is usually a safer item to move to next. Just be aware that your competition will most likely have this product, too, so make sure you print that product as good as them or better. Making sure this item is easy to sublimate is a must no matter the size of your company. The last thing you want to do is bring in a new product that is not easy to work with. It can create a massive error rate and loss of income—order six to 12 pieces to test on. The easier the product is to work with, the easier you make it on yourself and your staff.
Research the stock of this item. Make sure you know how many wholesalers or manufacturers produce it. Order samples if they are not the name brand and compare pricing. Always create a backup plan in case your vendor runs short, and make sure your pricing structure covers all pricing for both vendors in case you have to switch on the fly to keep orders getting done on time. You don't want to increase pricing for your customer or have to take a loss in profit.
The space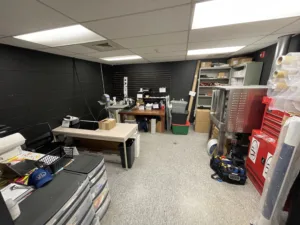 What is the size of your production space? Each new product takes up a certain amount of space along with your equipment, so your goal should always be to maximize your profitability within in your workspace.
Make sure the new product you bring in has a fair profit margin that you can produce quickly per hour within your workspace. In our case, for example, our sublimation room is only 14′ X 14′ with our computer/print station, heat presses, oven, production tables, and stock shelves. In that little space, one person can keep the printer printing, load the convection oven with up to 24 mugs, and in between run a heat press. By setting a room up like this, you create a productive workspace for any new products you bring in, it takes fewer people to be productive, and makes your space more profitable.
The customers
Knowing your customers has been talked about forever, but it is important. Knowing your customers and their needs is another form of data analytics that help you take controlled, calculated risks. Talk to your customers. Get to know them. What do they wear? What items do they use in their line of work? What are common items that everyone uses? How often do these items need replacing?
Knowing all of this information gives you a head start on picking new items that will most likely have an 80% success rate versus not studying your customers and picking a new item with only a 20% success rate. Your basic research is the cheapest and most valuable information that you have. If the item is used often or is popular, guess what happens? Your sales naturally increase out of the gate and become steady.­­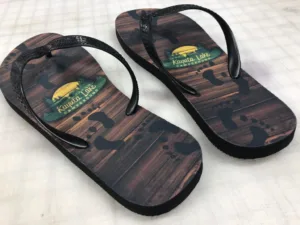 Once you understand your customers, you can work on a marketing plan to educate them on your new product(s) that you offer. Everyone works with a different size marketing budget and that is OK. No matter your size, you should always look to gain the largest return with the least amount invested.
For example, our company did $2.4 million last year and spent around $20,000 on marketing, which is under 1% of our gross sales. Focus on selling a quality product with top-notch customer service and turnaround time.
Once you have built pricing for your new products, create sales flyers for them right away. You can add these to your website, give them to customers as they come in, email them to customers, and post them on all of your social media platforms. Think about all of the different ways to promote simply with a sales flyer.
Another great way to promote a product is to existing clients. If they spend a certain amount with you, throw in a free gift with their logo on it using the new products. Spending $10 to $20 to promote directly with that customer can lead to a $250 to $1,000 order in most cases, but you will never know that if you do not try. It is easier to promote to an existing customer than a new one. That is another simple low-cost way to promote a new product.
Radio, TV, and SEO for websites are great tools, but costly, with no guarantee on the return of your investment, nor do you know how many people or who will walk through your door to order based on those ads. So, it is important to market to who you want as a customer.
Remember, if you want to be successful with a new product, you have to put the time in and do the research, which can take a lot of effort. But in the end, you will typically create stronger sales and improve your profits per item that you want to bring into your customers.