Ladies' headwear isn't just for bad hair days anymore. Today's ball caps let women complete an overall look, project an attitude, provide some shade, perform while working up a sweat, or make a statement.
Sales for women's headwear have soared during the past five years in retail, which, according to Infinity Her, accounts for a 107% growth. Women are looking for—and the manufacturers are providing—caps engineered to perfectly fit female heads for everyday wear, various occasions, and sporting activities.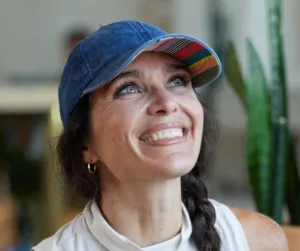 For the fashionista
Caps in an array of colors, styles, and prints are a must. Whether worn backward, sideways, or fashion-forward, ball caps today fit whatever look women want to achieve. Plus, ladies add more style to an ensemble when pairing a washed denim cap with a flowing dress, a mesh-back leopard bill cap with a leather jacket, or a red-and-white seersucker cap sporting an American flag with a jumpsuit.
Prints are popular either as the main attraction on caps or sewn into the undervisor for just a peek of stars, stripes, florals, camo, or gingham. Colors keep up with the demand for the latest soft pastels and attention-getting bright hues.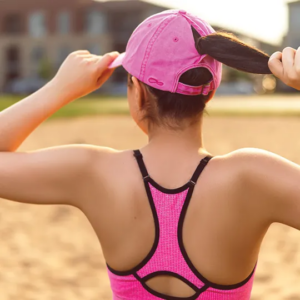 For the athletically-inclined woman
When engaging in sports and workouts, women work up a sweat but prefer to do so in style and comfort. That's why their performance caps must look good while wicking moisture and repelling odors. Plus, women want a bill suitable for sun protection and a snug-ft sweatband designed to be make-up resistant, breathable, and moisture-wicking.
Ponytails and buns are the perfect hairstyles for sporting women to keep hair out of their faces (and females wanting to sport a certain look). Caps with concealed ponytail openings to secure high ponytails or buns when needed come to the rescue for a stylish look. And when hair is worn down, no one will see the opening. Magic.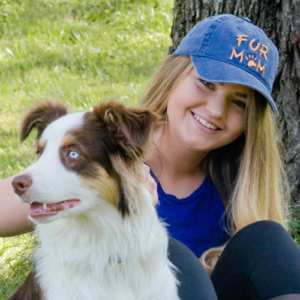 For the sustainably minded
Women help women when it comes to environmental and social justice. That's one reason women look for caps made with sustainable materials or materials sourced from sustainable, socially responsible manufacturers.
For women with something to say
Of course, any women's cap can make a fashion statement. But sometimes, women want to make it perfectly clear what they're all about. That's why caps with embroidered sentiments are making a splash in women's headwear.
Women find a way to express themselves with their headwear, either with patterns or fun one-liners.