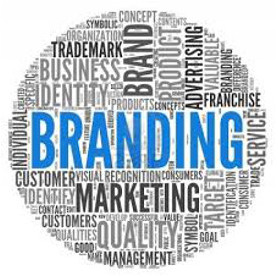 The products and services you provide your clients help with their brand and image. You directly influence and contribute to building their impressions. Are you doing the same for yourself and your business?
Building your own impressions should be as high a priority as paying your bills and collecting on invoices. Yet I've seen so many cool image-making companies with mind-blowing capabilities and output, but you would not know it when stopping by for a visit or taking a tour. Why does this happen? Or worse, why is it allowed? One of the main reasons comes down to busyness.
Being busy can and does get in the way of building impressions, if you let it. I know. It has happened to me and my businesses over the years. But I changed that. And so can you. Here is a tip for building your impressions while being busy building them for others.
Turning Busyness Into Branding
When times are truly busy and your production is running at full blast to keep up with project demands and deadlines, use that busyness to your advantage.
Some projects are always more fun or interesting that others. Some signs are just basic boxes on a pole-boring but fits the need. Some graphics only need to be straightforward cut out letters or numbers.
Sometimes, you get your hands on some special projects that push the limits of creativity and creative use of materials and equipment. These are opportunities. While working through the process of executing such high-caliber jobs, utilize them to your benefit and create brand and image examples to sell to future clients.
If the project requires samples to be made for approvals, for example, make an extra one. When you buy material and set up production to make a cool-looking custom awning or window shade, why not buy enough and cut a little more and either make one, or a similar one if you don't want to be a copycat, for your building?
In our shop, we took advantage of the tall walls inside by hanging large-format printed banners and showcased ideas as well as our abilities by mounting various sections of unique looking architecturally fabricated components. Many of these visual examples were produced at the same time as other jobs in production, especially if the project contained the visual aspects of building impressions.
Conclusion
You are "in the busy" in the branding business. Hopefully some of these ideas will help you turn that busyness into even more branding, and business.
Scott Franko is a solutions provider for business, brand and image through his firm, Franko Design Concepts and Consulting. He formerly owned and operated a multi-division sign, graphics and custom fabrication business. 
To read Part One, click HERE.