Today our company primarily produces signs and printed graphics, but now also provides many other branding-related products, including custom canopies, from a division of the company created to focus exclusively on items outside of traditional signage.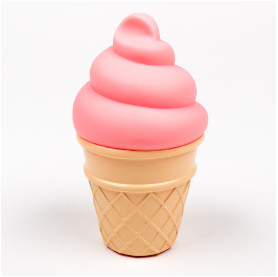 When put together, the ability to design, print and fabricate signs and three-dimensional products becomes the formula for helping customers build their impressions and grow your business. It did not happen overnight at our business. We had to be intentional about educating our customers and tailoring our advertising to showcase our range of products and services.
By providing more than just signs, we grew our business even in the face of a challenging economy during the last decade. Here are some ideas for growing yours that are based on my experience of building impressions with more than just signs.
From Sign-Guy to Designer
One of my customers not only had me produce signs for the front of her frozen yogurt business, but she wanted my design input on how to arrange the space inside the store and my ideas for decor.
She calls me her designer, not her sign guy. Of course, many of my ideas became items that we could produce that included custom-made menu boards, table tops and wall decorations. But that's the point. I also charged design consulting fees.
As a designer, customers feel and receive more value, and you tend to get more business besides the typical rushed sign. The relationship shifts more in favor of a win-win for both you and the customer.
Expanded Offerings
With the word "sign" incorporated into the name of our business, it is hard to miss what we do. It's obvious. Too obvious in fact. I remember challenging our sales people to sell signs without using the word "sign" while working through their sales projects.
Well, it is almost impossible, but the exercise forces you think more about branding and selling brand solutions instead of just a sign. The conversations usually produce additional options or projects to work on.
The way we gained more profitable business was by getting more proactive, expanding our lines of products and services, branding those lines, then letting customers know through targeted campaigns and with each conversation. By offering more, we got more.
Stay tuned for more ideas next time.
To read Part One of Scott Franko's More Than Signs series, click HERE