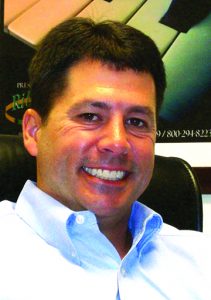 We care about our finances. We care about money. It fuels a business to keep it going. What we have to remember is that the means to the money is through people. So while caring about the money we also have to handle our collections of it with care, the kind of care that builds impressions.
Here are two ideas for helping you to collect with care in order to improve your cash flow and build impressions along the way:
Terms-with options.
The down payment is non-negotiable. But how we get one is. For instance, by spending time on the necessity of a down payment, we found some clients just don't pay them as part of their operational way of doing business.
In these times, I found that by changing the words and asking if "progress payments" could be arranged instead of a "down payment" they would usually accept, then we'd send out the first progress payment invoice right away to help cover the cost of materials for that job.
Another tactic to help our cash flow was the offer of a discount for payment in full up front. Even a fraction to 1 or 2 percent adds up to a nice discount for the client if they took advantage of the offer.
We got away from credit cards as much as possible. If a client wanted to use one, they could work directly with management to make those arrangements.
Terms-when they are not yours.
It is common for large new construction projects that involve contractors, general contractors, builders, developers or architects to provide their own contracts and terms with the winning bidders.
If you want to be involved with these sorts of projects then be ready to deal with bonds and tedious paperwork with specific schedules and time lines for progress payments and retainers that can take up to a year before being released to your company in the form of a final payment.
You are now playing the game with their rules, not yours. Learn their rules. Play their game well and you will build impressions.
To read Handling Your Collections with Care, Part One, click HERE.