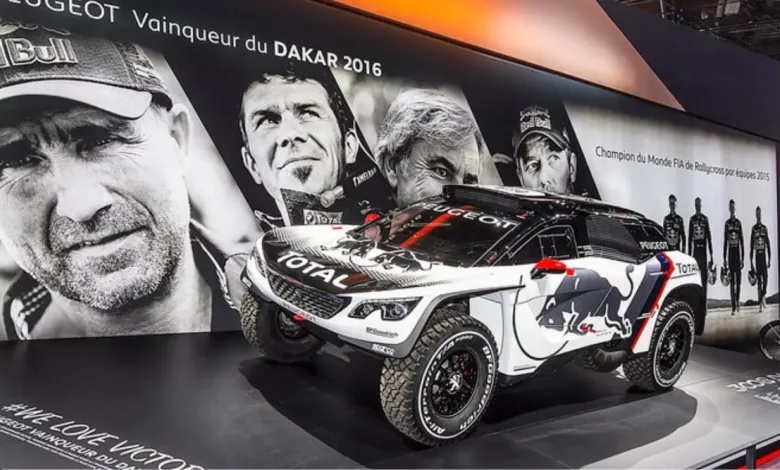 Continuous advancements in fabrics, inks, and printers have made the wide-format textile printing market one of the fastest-growing segments in digital printing today. It is estimated that the volume of digitally printed textiles is expected to grow at over 13% CAGR from 2023-2030*. Most of that printing will be done through dye-sublimation. *Grand View Research
This is the second in our five-part series that explores the intricacies of dye-sublimation with Mike Syverson, National Textile Manager for Durst Image Technology. Mike has more than 20 years of experience in the printing industry and was instrumental in the development and implementation of the first grand-format dye-sublimation printer in 2001. In this article, we will delve into the world of substrates, primarily fabric, from polyester to natural fibers to other materials.
Subsequent articles will address heat presses, finishing, marketplace economics, and workflow. We asked Mike the following questions:
Q: Aside from fabric, what are some other substrates that can be sublimated?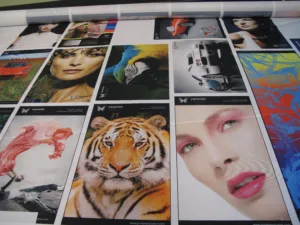 A: Dye-sublimation is designed to work with polyester products. Dyes are formulated to penetrate the substrate or coating. When polyester gets heated, the molecules expand, allowing the dye to penetrate the surface. When the substrate is cooled, the dyes are locked into the material. The colorant becomes part of the substrate itself. There are many examples of dye-sublimated products today. Items such as polyester-coated ceramic mugs, wood, glass, mouse pads, luggage tags, coated metal sheets, and so many other things. There are several websites dedicated to providing these coated blanks for print providers. Additionally, many of the print-on-demand (POD) products today are sublimated. Fabrics are the most widely used in the print industry. Today, they offer many textures and finishes, which allows print providers to offer a wide variety of products to meet a wide variety of client demands.
Q: Tell us about the different types of fabrics and their applications.
A: Fabrics are generally categorized as woven or knit. Woven fabrics are very stable in terms of their stretch characteristics but tend to fray when cutting, making finishing more difficult. Knit fabrics are much more popular in the graphics industry, as they have a bit more stretch by nature compared to woven fabric, and they do not fray when cut, which eases the finishing process.
A very common material for hanging signs and banners is a soft knit fabric. Soft knits are typically of a lighter weight and have some stretch to them, making them ideal for overhead signage, tension fabric applications like exhibition graphics and framed signage for a smoother look and feel. They are also very popular in the production of silicon edge graphic (SEG) frames. Flag material has an open construction, so wind passes through it. Flag is typically used for outdoor applications, such as teardrop displays or actual flags. Generally, this fabric is directly printed so ink will pass through to the back side (strike-through). This allows the design to be seen on both sides, creating a double-sided application. If a customer wants a lightweight double-sided sign or banner, this would be a good choice.
Satin is a closed, tighter weave with a gloss or sheen to it. It drapes beautifully but can be expensive. Satin is most often used for P.O.P. displays and indoor applications. PolySilk is a versatile, lightweight material that is growing in popularity for its translucent, draping applications. It can be bold and bright, but it's not as durable as the heavier materials due to its lightweight weave. Gaming felt is another type of fabric used for specialty applications like pool tables or poker tables with graphics.
One of the most popular fabrics today is black back fabric. This is a knitted fabric usually coated with black on the back side of the fabric, or in some cases, knitted with black yarn. This creates a blockout fabric, which is ideal for fabric installations where you need opacity. We see this fabric in retail installations and trade show graphics regularly.
Q: What are the trends in new fabrics?
A: The macro-trend in general is that fabric is becoming the preferred choice over rigid or vinyl substrates for large and grand format applications. Fabrics are versatile, lightweight, and have a wide range of applications and provide a high-quality look and feel. They are easier to install and remove. Additionally,  they are more cost-effective to ship, which continues to grow in importance. Fabric manufacturers and suppliers are continually evolving their products to meet customer demand for environmentally friendly, flame-resistant fabrics that have excellent stretch and recovery characteristics, as well as little to no shrinkage.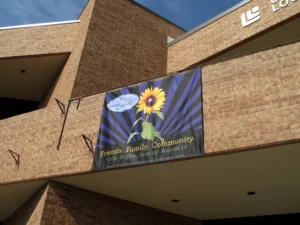 Some fabricators are actually designing fabric for clients based on how they want it to look and feel, and to match the stretch attributes, shrink level and opacity needed. This is especially true in the big-box retail arena where companies want eco-friendly fibers woven into their fabrics with customized specifications. There's also a growing trend in specialty upholstery projects and interior design elements. Everyone from architects to hotels to small, independent interior decorators are using fabric for custom-printed furniture, draperies, shades, wall hangings, and other indoor applications.
Q: What are some tips for working with various fabrics?
A: The endless fabric choices make working with them confusing. They all have different characteristics that need to be addressed when printing and sublimating. For example, fabrics with a great amount of stretch need special attention on the setup of the printer for the material to flow through the machine with consistent tension. Flag materials are typically direct-printed to maximize the strike-through to the reverse side of the material. When using transfer paper and flag fabric, it is virtually impossible to get over 50-75 percent strike-through. By printing direct, you can easily achieve 90-100 percent. It's important to control the amount of ink printed on the fabric because too little will not penetrate deep enough, and too much can cause the ink to bloom on the fabric (dot gain).
Many knit fabrics are relatively easy to print, whether transferred or direct. Again, ink load is critical for direct print. When sublimating fabrics, it is important to have your settings dialed in at the calendar (contact time, temperature, and blanket pressure). Once these settings are in place, make sure they are maintained because changes in these calibrations can alter how the dyes are sublimated and affect color.
Q: Are there certain media transport systems that work better with different fabric types?
A: There are different philosophies as to media transport, each with its own advantages depending on the application. Many systems use a single nip for the material as it is loaded into the printer. This is a very sound system and can handle a wide array of fabrics and paper, but it lacks the robustness of larger, more industrial systems.
More industrial systems use a dual pinch roller system with tension applied to the material so it can feed very evenly and consistently through the printer.
A third system utilizes a "sticky belt," which is a belt transport system with glue applied that the fabric "sticks" to. This is a great solution for large-volume fabric printing.
Q: What are the most important considerations when selecting fabric?
A: The most important thing in choosing a fabric is to understand how it will be used. What's the application? Do you need blockout? Is it backlit and going into an SEG frame? Will it be hanging, draped, or stretched? The proper fabric should match the application. For example, SEG installers prefer some stretch to the fabric when installing it into a frame. If there is no stretch, the installation can be an issue. Another aspect is fabric consistency. Suppliers should have a good consistent shrinkage rate for their materials, and it shouldn't exceed 1-2 percent. Cost is another factor, and sometimes buying the less-expensive option could end up costing more because the quality of the fabric may be inferior or inconsistent. There may be more flaws in the fabric or unpredictable stretch/shrink from lot to lot.
Q: How does printing equipment affect fabric selection?
A: Your equipment can also influence the choices in fabrics. If you have a printer that can print only directly to textile, for example, you need to be very aware that some fabrics may not print well, (especially at wider widths) even though they may be available with a direct-to-textile coating. It is important to speak with your suppliers about your applications and your equipment so they can recommend the best solution for your needs.
Q: Are there specific inks that work better with fabric than others for both direct and transfer printing?
A: Dye-sublimation is designed to work around polyester materials. When printing to a different material, such as silk, cotton, nylon, or linen, other ink technologies need to be considered.
Cottons and linen, for example, require reactive dye or pigment inks designed for textiles. The chemical properties in the dyes and the cotton or linen fibers create a very strong bond for wash fastness and color fastness. With reactive dyes, the fabric needs to be steamed and washed for the ink to bond to the fabric, whereas pigmented inks are generally ready to cut and sew once printed.
Silk, nylon, and wool require acid-dye inks. These are printed similarly and require steaming and washing after printing to affix the colorant to the textile. Reactive and acid dyes yield very good results in terms of color brightness and maintaining the hand of the fabric. An alternative to these technologies is printing with a display graphic pigment-based inks (such as latex, UV curable or solvent-based pigmented ink). These inks provide great flexibility as you can print on most any of the fabrics. However, most need to be coated (in the case of solvent, for example). Additionally, pigmented inks will change the hand (feel) of the final product, which may be very important, especially in the case of a stretch fabric application.
Q: What should a print shop owner look for in choosing a dye-sub transfer paper?
A: There are several things to consider when choosing a transfer paper. First, make sure the coating is compatible with the ink technology being used. Many manufacturers make different papers that are compatible with different ink carriers (solvent, oil, or water-based).
Water-based inks by far, are the most common today. As most papers are designed for water-based inks, most companies look at the performance of the paper in terms of dye transfer to the fabric and the optimal paper for a given printer. Paper weight has also become a major point given the increasing costs of goods. Companies who print with transfer paper will often look for lighter-weight papers and compatible printers to save on consumable costs.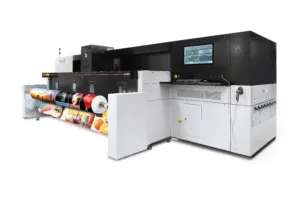 Another thing to look for when choosing a paper is how it runs through the printer. You want a paper that doesn't cockle and will run through the printer smoothly. If the ink load is incorrect, the paper will tend to cockle, potentially causing head strikes and other print artifacts. Large shifts in humidity can also cause problems with the paper by making it unstable on the printer and more prone to wrinkling on the heat press. It is important to keep humidity levels stable within your facility.
Most of the printer and heat press manufacturers have a lot of experience with different papers. When choosing one, they should be able to help by recommending products they have tested on their equipment.
Q: How have printing and ink technologies contributed to the growth of digital textile printing?
A: There's been an increasing demand for printing equipment particularly in the 10-foot-wide textile market. Manufacturers have started providing more options to customers interested in direct and transfer printing with equipment that can offer both and are faster and more efficient. Print quality has improved significantly in recent years. Grand format printers have adopted high-resolution print heads, which have resulted in greater sharpness and detail, finer lines, and better image quality with excellent color gamut.
The newest generation of water-based sublimation dyes have better color gamuts and are designed to print on transfer paper and directly on the fabric with inline sublimation. Advances have also been made in coating technologies for direct printing.
There seems to be more communication between the mills and the ink manufacturers in how they develop effective coatings for fabrics. The various manufacturers of printers, supporting devices, and consumables are constantly innovating in all these areas, as this is a fast-growing segment of the textile printing business.
For a full list of resources for your fabric needs, visit the GRAPHICS PRO Verified Supplier Guide at graphics-pro.com/resources/vsg.
To revisit Part 1 of this series, visit here.