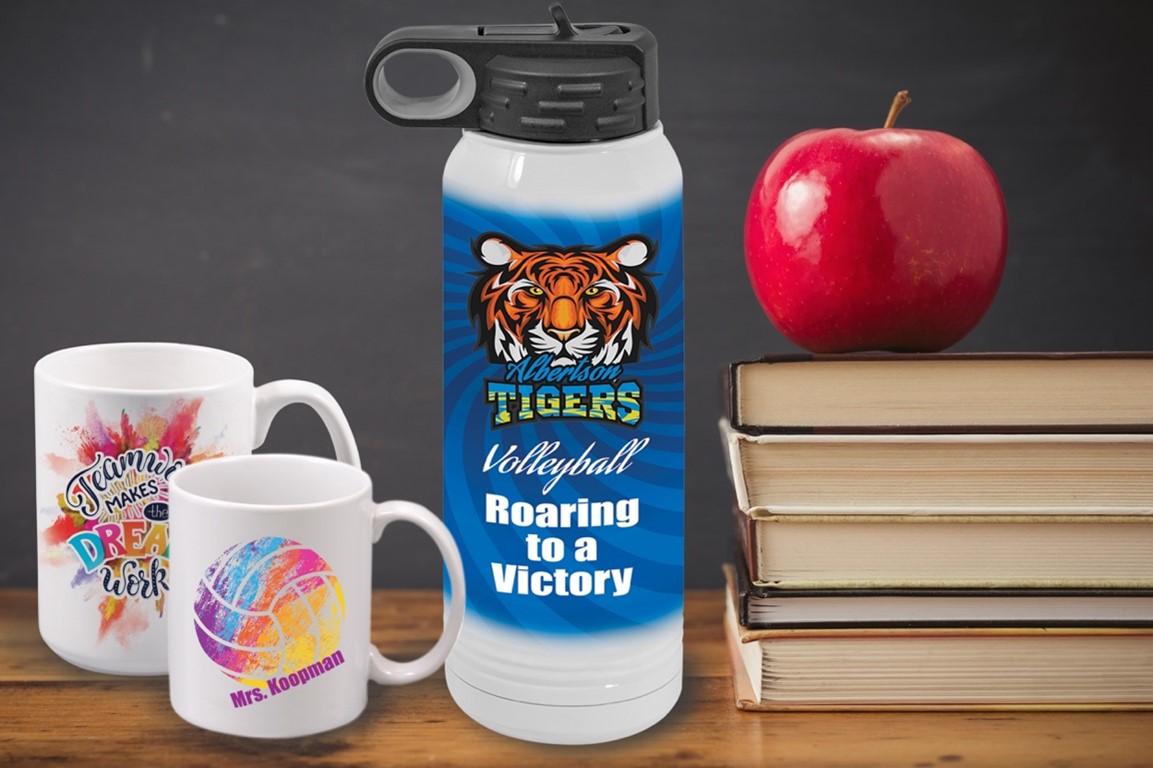 With summer coming to an end, the school season will be here in no time. That means customers in cities and towns of all sizes will be in dire need of new products to show off their school spirit. With a heat press and sublimation printer, this can be a tremendous opportunity for you to introduce new products and grow your business.
Water bottles
Double-wall vacuum insulated water bottles are very popular now. You can customize them with full-color school logos on both stainless steel and white sublimatable models. Water bottles are a quick and easy product to produce if your customer needs a larger quantity. With only one minute and 15 seconds in a mug press, you can get vibrant color output.
Mugs
The 11-oz. and 15-oz. mugs are always a great gift option, especially for teachers! Even if you are not an avid coffee drinker, using mugs as desk decorations is a great way to show off a personal graphic. You can see perfect results with only five to six minutes in the mug press.
T-shirts
Subli-Tru T-shirts are a great way to stand out and show off school spirit. Made of microfiber polyester, these performance Ts are soft and sublimate beautifully. With most fabrics, you will use a shorter time and lower temperature than other items, so this will be a quick 45-second product.
Portfolios
Portfolios are another great product to show off school spirit. Equipped with a notepad, an extra pocket, a flap to hold loose papers, and an elastic loop to hold a pen or pencil, they're a practical item for students. They are also a quick product to produce. Portfolios only need to sublimate for one minute and 15 seconds.
Lanyards
Lanyards play a huge role in some schools and universities. They can hold ID cards for easy access to sports activities or specific buildings and classrooms.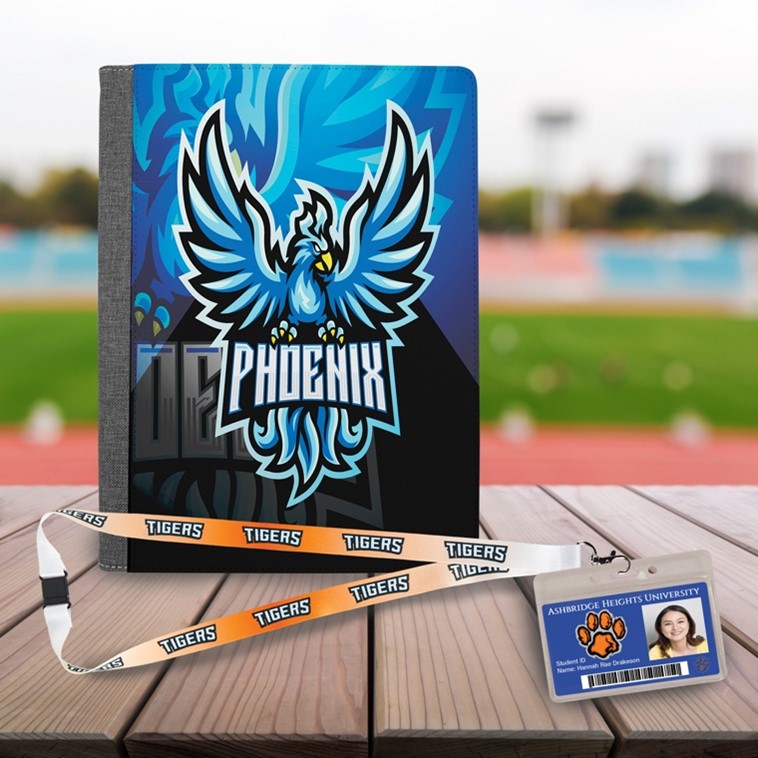 Double-sided options with breakaway clips make for easy heat printing. With a quick press time of only 60 seconds, you can complete multiple lanyards in no time!
Fundraisers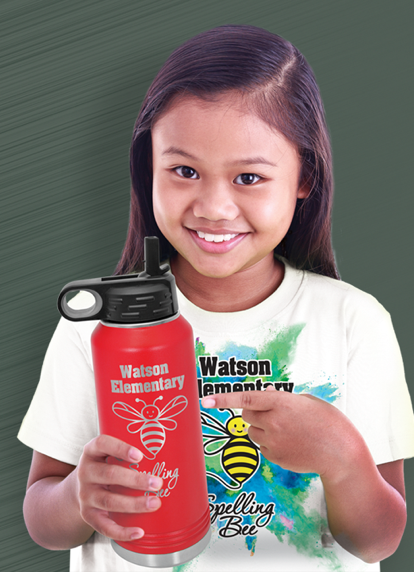 The start of a new school year signals the arrival of another annual event — fundraising season. Every team, club, and organization is a potential customer. You can land their business and help them raise more money by making the process as easy as possible for them. For example, JDS offers a fundraising program with downloadable marketing fliers and order forms that you can customize and provide to your customers.
Now is the time. Use the excitement of kids heading back to school as an opportunity to start conversations about new products and ideas. With the products available at JDS Industries, you're sure to make the grade! Call 800-843-8853 or send an email if you have any questions.