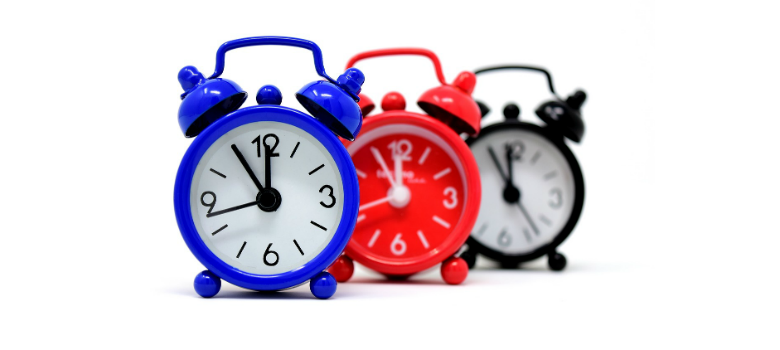 I recently watched a Ted Talk video about goal fulfillment. The speaker said most people settle before achieving their ultimate goal because of the word 'fine.'
We're fine with the status quo. We're fine with routine. We're fine with our lives, and it seems easier to go through our daily routine than strive for our goals. To break out of this routine, it requires an internal force. For example, this is why people who want to get in shape struggle to go to the gym. They struggle to keep their New Year's resolutions, and they ultimately settle with being fine.
This internal snooze button is so common today. In fact, it is the first thing we do when we wake up. The internal force required to get out of bed when your first alarm goes off, rip off the sheets, and start your day is the same internal force required to achieve your goals. You might be asking "Well, Steven, I have no problem waking up and going to the gym. Why are you blogging about this?"
The same problem occurs when running a printing business.
How many times do we say this to ourselves in the printing industry?
"I just need to build a new website, and we'll be set."
"I just need to work on my Instagram and Facebook, and we'll get more customers."
"I just need to organize my shop. Then, we can move more product."
"I just need to learn how to use that software, and we'll be able to do so much more."
"I just need to get better at invoicing and billing so we can collect money faster."
"I just need to get my accounting straight so we can actually see where we are at."
"I just need to get a system to keep my orders organized."
"I just need to reach out to my customers regularly, and we'll grow faster."
"I just need a business plan, and we'll have a much better quarter."
These "just needs" are afterthoughts from what you are snoozing on in your business. We often find ourselves grinding to just get jobs printed and product shipped, and we often forget about the business itself. We leave the expansion work, sales, marketing, and business management to the evenings because we get so bogged down answering clients and taking care of the day-to-day responsibilities. All of a sudden, a month, a quarter, and a year goes by. Ask yourself, "Did we get a lot of shirts printed? Or did we focus on the growth, sustainability, and expansion of our business?"
I assume that I am not alone here. A lot of shops deal with this issue because they don't know how to stay focused while also being a hands-on owner. Here's how you can do both:
Schedule monthly owners meetings. It sounds silly, but schedule these and put them on a calendar. Have an agenda. If you are a single owner, create a quasi-board of directors. Get your close friends involved, and give them a free shirt for being on your board. It holds you accountable to your goals, but it allows them to draw from their experience to help you out. Most often, sole business owners hit the internal snooze button on their business because they don't have anyone to hold them accountable besides themselves.
Take financials seriously. Are you tracking your business month to month or even week to week? Do you have a tool that does that? If not, get one ASAP. There are very easy ways to quickly figure out profit and loss numbers.
Asana. Meant for startups and tech companies, but it is simple for the business side of your company to manage projects.
Slack App. Also meant for startups and tech companies, but we use Slack to communicate with people in our company about very specific items via channels. I keep a channel for my social media intern open, with my bookkeeper, my sales team, my owners, etc.
Schedule days to "work" on your business outside of your shop. When I'm in my shop, it is difficult to not get sucked into what's going on around the shop. Schedule time away from your business to work on the necessities to run your company. Every Friday I travel to Chicago to work in a completely different environment to work on my business.
Create a simple business plan. It doesn't have to be anything outrageous, but writing out a quarterly plan for your business and sharing it with others will help you turn goals into reality.
If I could put my finger on one reason small businesses settle, become a routine, or even go out of business, it is because we are not focusing on the business itself. As always, feel free to reach out for more help!