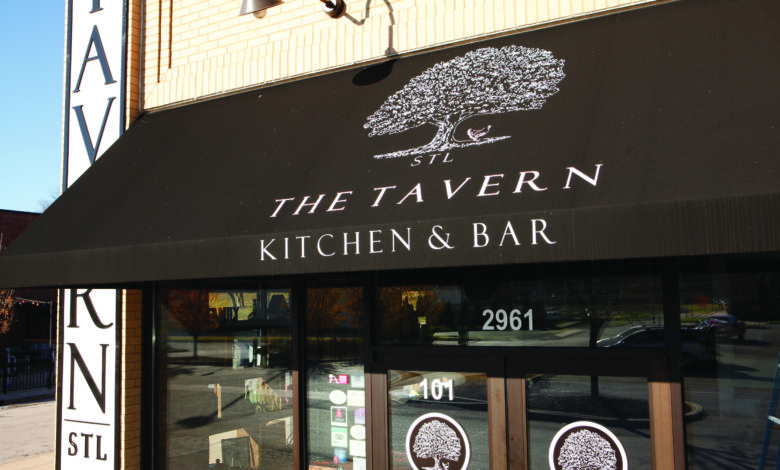 An awning has a dual purpose for a business—it provides the obvious benefit of sun, snow, and rain protection, but it also can be a great place for signage or the visual brand of a storefront.
"Putting your sign on the awning can be a very tasteful way to advertise your business as well as save you money," says Peter Douglas, global sales account manager, awning sector, Cooley Group. "Because the awning is a structure itself, you only need to add the graphics, which will save you money over making a separate sign."
Adding graphics
Awnings, until about 15 years ago with the introduction of digital printing, primarily were white or solid in color without any gradients or graphic images, says Mike Yopp, president/CEO of Z3 Graphics Inc. Digital printing allows for multiple colors and images and works best on softer materials like canvas and vinyl, while the metals go without the additions, he says.
"The most prominent trend in installation we're seeing is a movement toward more customization in graphics on awnings," Mike VonWachenfeldt, president, IFAman, says. "We see everything from logos on a solid colored background fabric to full digitally printed fabrics."
Graphics can be created in various ways, from applying latex paint to a masked-off area to printing on to pressure-sensitive or thermal-activated film.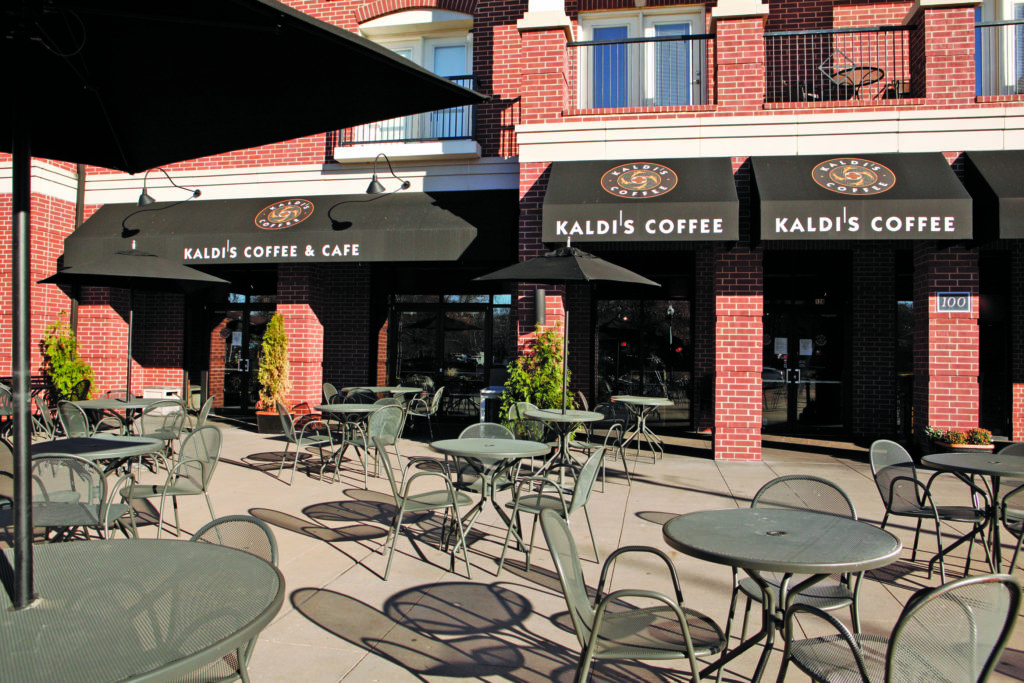 "This process is becoming more popular as inks are becoming more UV resistant," Craig Zola,  Herculite Products, says. "Using a digital printer, this technique prints a graphic directly onto the awning fabric. The printed design can be bonded to the fabric using heat."
A plotter is used to cut out the graphic elements, which are heat transferred onto the awning material using a 7′ X 17′ heat transfer oven. The graphics, when done properly, can last up to five years, Yopp says.
"From a longevity standpoint, cast pressure-sensitive vinyl film is about the best option," Douglas says. "Some fabrics are digitally printable. This allows multicolor graphics, but you won't get the longevity from them that you would from a film."
There are several other methods to apply graphics and signage to awning fabrics. The graphics can be hand-painted directly onto the fabric, appliquéd with the design separately created and then adhered, or eradicated, a process often used for back-lit awnings.
"In this method, a solvent is used to remove the top coated surface color of a PVC fabric, and a design can be created," Zola explains. "This is an economical way to apply a graphic design to an awning. However, this method can't be used on most awning fabrics, and costs can go up easily due to the special types of white vinyl substrates the process requires."
The pressure-sensitive graphics method is used for that type of graphic, where a computer-generated design is mapped onto a pressure-sensitive vinyl film. The excess vinyl material is removed to leave only the graphic, and the design is stabilized using a masking compound, he says.
"Next, the design is adhered to the awning using both an adhesive and pressure, which allows for a tight bond. The more pressure applied, the better the bond," Zola explains.
Once installed, awnings end up being an inexpensive addition to a building.
"They enhance the overall appearance of the building. They give it dimensional shapes," Yopp argues. "Rather than building onto a building, they can do so through the use of an awning."
Adding an awning mostly presents benefits with few drawbacks, VonWachenfeldt says.
"Benefits definitely include brand recognition and creating a stronger corporate identity, as well as extending the theme or décor of an establishment to the outdoors," VonWachenfeldt says. "If there are any drawbacks, it just might be that in some cases, the fabric itself may outlast the printed image even with UV protection."