In a heightened digital age, incorporating vivid and eye-catching colors when designing client projects is a must. The right combination of colors can make a significant impact on the outcome of any design.
The aim should always be to take a product or project and make it as user-friendly as possible while remaining true to business goals — and this is no straightforward task. But it doesn't have to be as overwhelming as it may seem.
We've created an easy-to-use guide with a few well-placed tips and hints to help you "up your design game" by making it easier to pick a palette that's pleasing to the eye and easy to understand. You'll learn what a color palette is, how to choose the right palette for a design, and tips for picking the appropriate colors for a target audience.
What is a color palette?
To make sure we're all on the same page when it comes to essential knowledge of color palettes, let's go back to the basics: What is a color palette?
A color palette contains several colors within a certain color model. When it comes to a project you're working on, the color palette is the colors you chose to use (or perhaps were required to use) for that design. Since most people make a subconscious judgment about what they are looking at within 90 seconds, it's important to ensure you have selected the right colors.
It's a no-brainer. Color impacts our decision-making process.
The most common color palettes
A color palette, also known as a color model, is a system that helps define and describe colors through numerical values. Most color models use a combination of three or four numerical values or color components.
Color palettes have defined the success and reception of many organizations and are an important part of brand identity (e.g., McDonald's "golden arches").
Below is a list of the most common color palettes to help guide your design choices:
RGB: This is a combination of red, green, and blue. RGB is used when working with digital screen-based designs. For example, designs that are viewed on a computer, laptop, or phone.
CMYK: This is based on the percentage of cyan, magenta, yellow, and black and is commonly used for printed materials. By mixing these inks or paints, it's possible to create any color.
Spot color: Spot color is a method of applying a premixed color of ink directly to a substrate. The color is typically identified by a color system, such as Pantone or Roland. For example, each of the spot colors in the Pantone Matching System is mixed according to its own unique ink mixing formula.
How to choose a color palette for your design
A recent Why Color Matters report found that up to 85% of consumers believe color is the biggest motivator when choosing a particular product.
So, whether you've decided to branch out from a company and start your own business or are launching a game-changing new product, understanding that color can have a substantial impact on consumer behavior is essential for success.
When choosing a color palette for your design, we recommend that you consider the following questions:
What is your method of output (RGB versus CMYK)?
What is the overall concept, theme, and style of the project?
How can you make your design stand out from the competition using color?
Using these questions as a guide will help you and your team choose an appropriate color palette for your design.
Know your audience
A study by the Institute for Color Research found that people make a subconscious judgment about a product or business within 90 seconds of the initial viewing. In addition, the study also revealed that between 62% and 90% of that assessment is based on color alone.
Therefore, when you use color palettes in designs, it's important to know who your audience is and how a single color choice can affect the overall reception and success of your design. Keep the following tips in mind when your organization works with different clients:
1. Take brand colors into consideration
It might be tempting to choose colors based on your own preferences when creating a design for a client; however, it's best to avoid this. Instead, consider your client's brand colors, the industry they're in, and the product or service they are offering.
Have a discussion with your client about their brand guidelines and ask for a copy. Some businesses have brand guidelines in place that specifically outline the exact colors to use when creating assets for their brand.
2. Leverage color combinations
Using the right color combinations can have a great impact on your overall design. For example, if one of the colors you choose to use on your project is gray, which is more subtle, it can be paired with bolder colors, such as green, orange, or pink.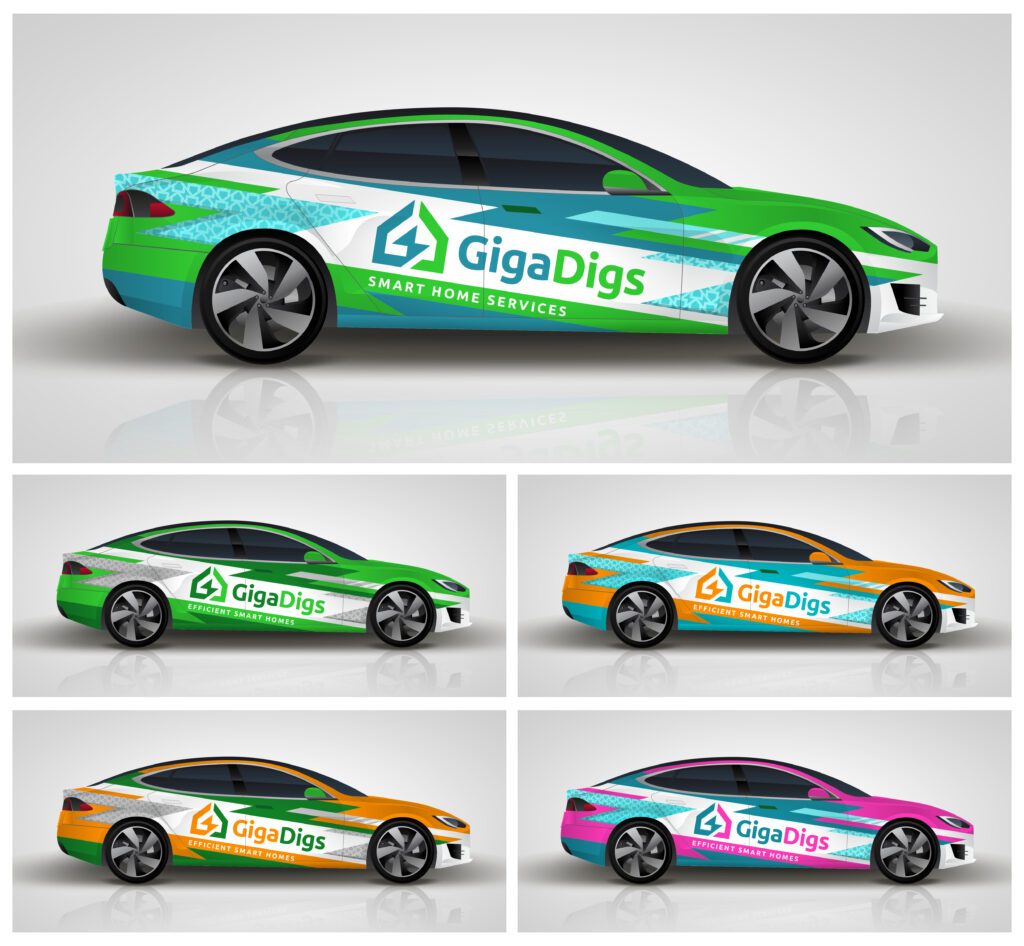 In some design software, like CorelDRAW, users can use the palettes docker to view an array of color palettes available for use in their design and select which one they want (e.g., RGB, CMYK, or Pantone).
3. Be mindful of how colors are interpreted by different cultures
Does your organization have an international customer base? If so, you and your design team should understand how people in different countries view the colors you choose. There can be distinct differences in the symbolism of different colors from one country to the next, so it's essential that you do your research before choosing your color palette to avoid potential issues.
Now you're ready to get started on your next design. Have fun and enjoy the process!