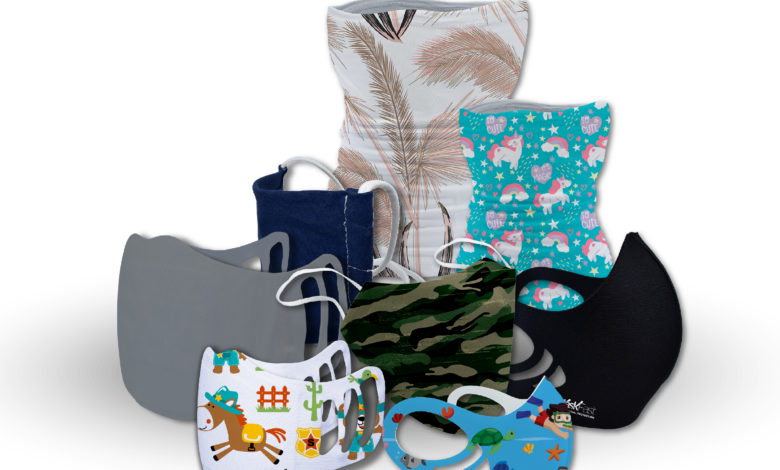 As this is being written (in the fall of 2020), masks have been the hottest-selling decorated item since March. Experts predict that it may be as late as fourth-quarter 2021 before there are enough doses for the entire population.
Evidence continues to mount that masks are the public's best protection against the virus short of total self-isolation. This means that mask sales have a high likelihood of remaining a top-selling product for at least another year.
Masks will get lost, be left behind, wear out, and then there's the aspect of their emerging role as fashion accessories. Women are coordinating masks to their headbands, hair ribbons and bows, outfits, and even blinging them out with rhinestones and glitter. And they are becoming as much a billboard for personal messages and logos as T-shirts ever were.
So needless to say, it behooves decorators to be aware of the pros and cons of the different types of masks out there and how you can best fit a specific kind to your client's needs. In this article, I will present a rundown of the most popular types of masks.
One caveat I will mention is that not all masks provide the same degree of protection. This is a topic unto itself that I will not get into here, but you should do your homework and learn which types do a better job creating a safe barrier. Then, it's up to you if you want to educate your customer as to which mask they may want to consider when effectiveness is the highest priority.
In general, when asking your clients questions to steer them toward the right product, you will want to present three considerations: fabric, fit, and thickness. As for material, the tighter the weave, the better. Multiple layers have proven to create better barriers, and thicker fabric offers more protection than thinner.
Fit is a tough one because, like a pair of shoes, it's very individual. Ideally, the mask hugs your face and covers the nose, mouth, and chin with no gaps. Some styles hug the face better than others.
Polyester performance wear masks
This type of mask is one of the most budget-friendly and typically comes as three-ply with a Pellon layer between two layers of 100% polyester. Most styles are cut as one piece with adjustable slits for tucking behind your ears to fit various head sizes comfortably.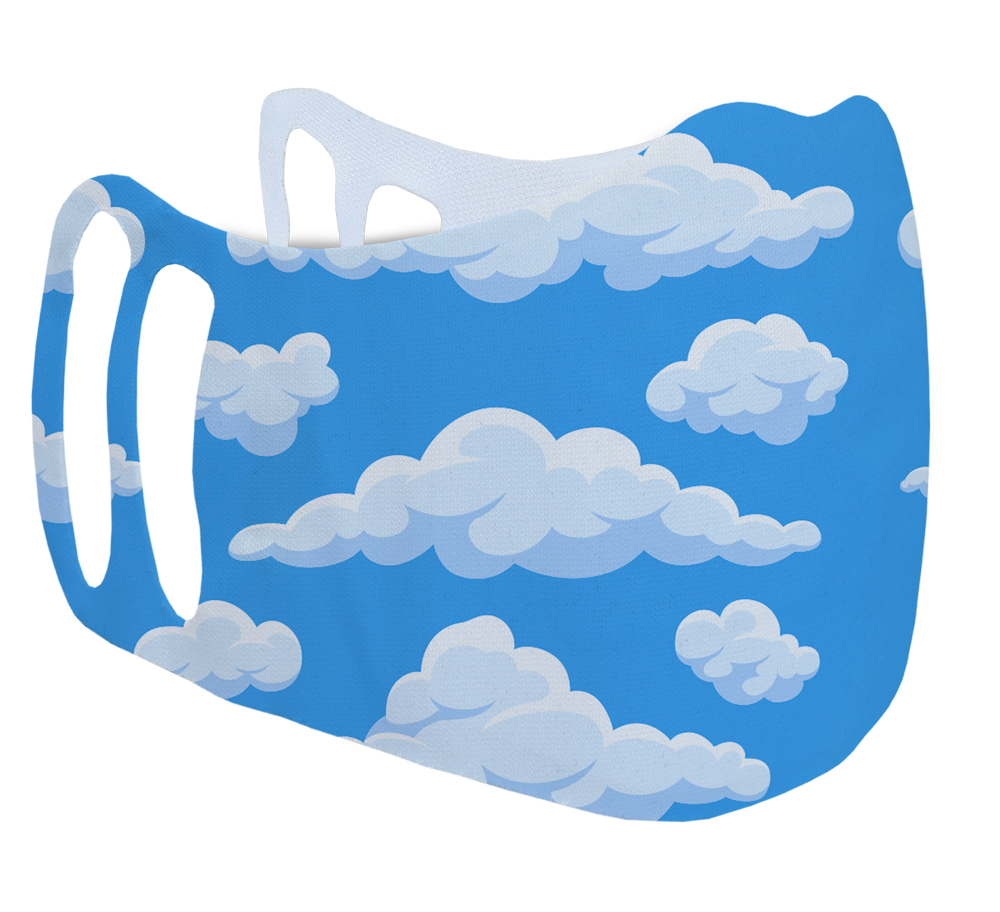 They are washable, reusable, and generally come in a variety of solid colors. They are ideal for sublimation, and you can find stock patterns such as clouds, flags, animal mouths, and short messages like "I Love NY" and a variety of other sayings depending on the supplier. The entire mask is customizable, and plenty of suppliers have stepped up with special platens for printing and heat sealing masks.
This poly mask will typically be around 13″ L X 4.6″ W and will withstand up to 52 domestic washing machine cycles. The general advice is that masks be worn only one day and then washed for maximum effectiveness.
Elastic band masks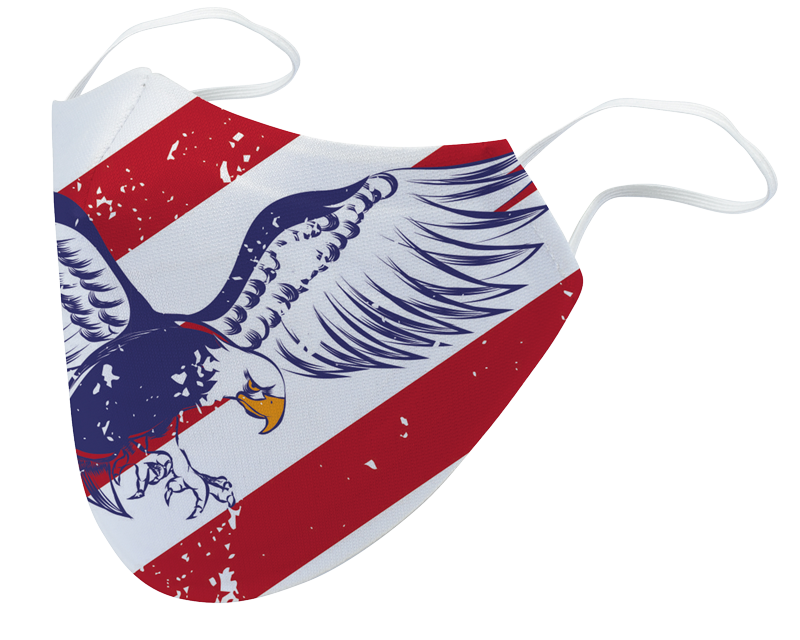 With elastic bands on either side, the goal is for the mask to fit comfortably and more closely around anyone's head. However, if that is not the case, there also is a product called an ear saver. This is a plastic strap with adjustable hooks that extends far enough to fit any size head.
This style mask features an ergonomic shape above the nose, making it more comfortable and closer fitting.
This one also has three layers. The top and bottom are usually 100% polyester with Pellon in the middle. Decorating and washing are the same as the mask above.
Cotton face masks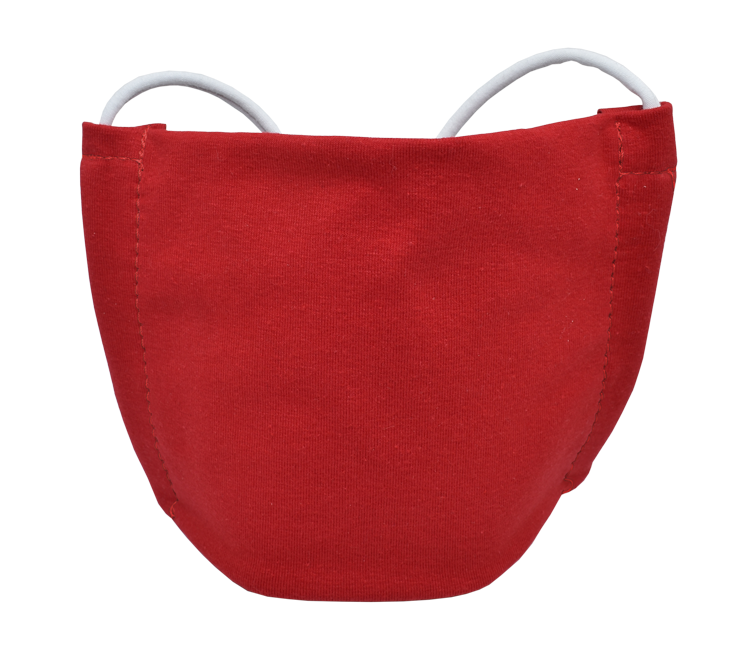 Similar to T-shirts, individual preferences will be a determining factor in a client's choice.
While polyester might be more comfortable and breathable, the tighter weave of cotton may offer more protection. According to a study published by MIT medical, filtering experiments showed 100% cotton outperforming synthetics.
A cotton mask is appropriate for screen printing, embroidery, digital direct-to-garment, or heat transfers with a print area measuring approximately 4″ X 3″. Some cotton masks have a place to insert a filter, and some do not. You'll also find that this style comes in two-ply and three-ply. Of course, a two-ply mask with a filter pocket becomes three-ply if you insert a filter. Like the polyester styles, in general, these have been tested to withstand 52 noncommercial washes.
A typical size for this style is 8″ W X 5.5″ H. You may also find this style in 50/50 polyester/cotton or 80/20 cotton/polyester. Pay attention to the fabric blend.
Antimicrobial spacer face masks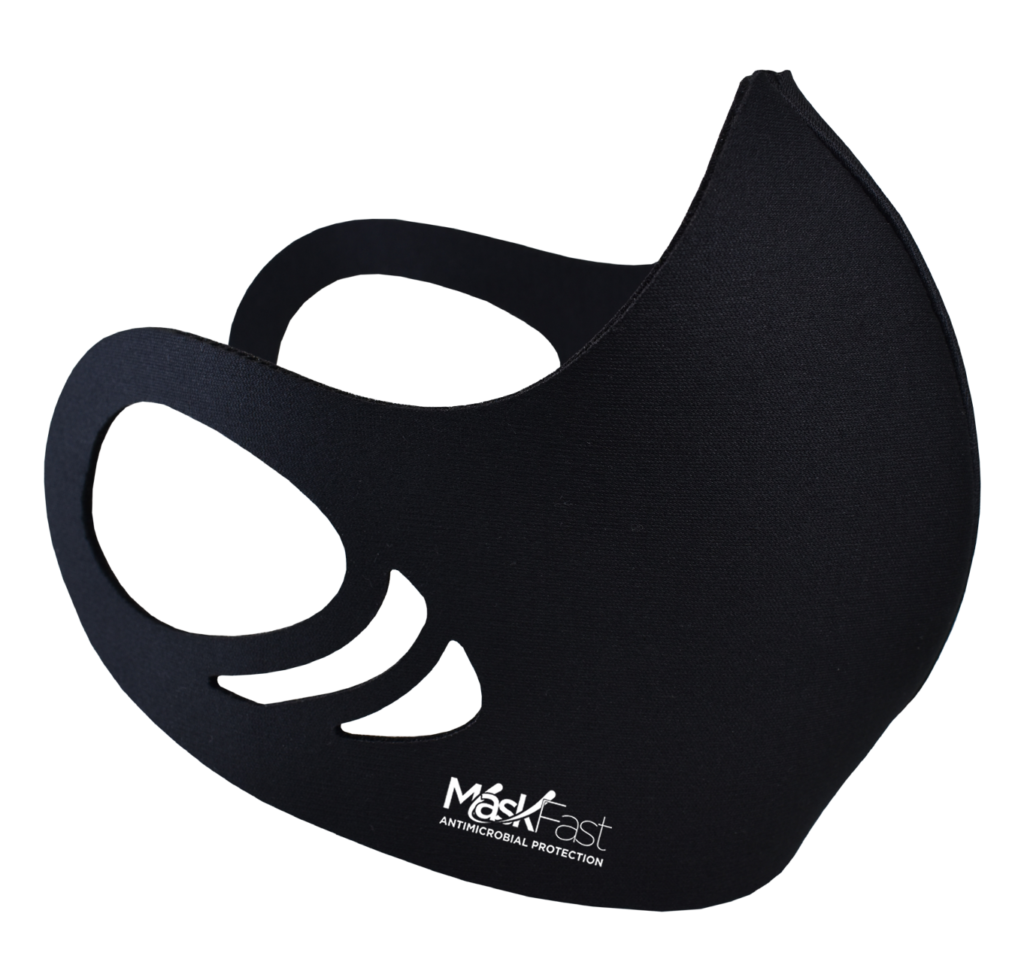 Customers who are more concerned with protection may be interested in a mask where the fabric has an antimicrobial treatment. You can find these single-ply styles in 90/10 polyester/spandex. Although it is only one layer, this fabric is thicker than the performance wear polyester. The finish is designed to keep the fabric fresh and 99% free of bacteria. Hand washing is recommended to preserve the coating and can last for 50 washes.
Because of its high polyester content, the entire mask can be printed with a sublimation transfer to create an all-over background. However, printing over any seams may cause misalignment.
Neck gaiters
For the non-athletes who may not be familiar with neck gaiters, also known as buffs, they have been popular with outdoor enthusiasts for years. People use them as a mask against cold weather, an additional head covering that can be worn under a baseball cap or knit cap, neck protection to keep the wind from blowing inside a jacket, and even as a headband for long hair. Because of their loose, comfortable fit, they have been popular as a protection option.
A gaiter is essentially a tube of fabric you pull over your head. You can pull it up to cover your mouth and nose or down where it stays around your neck. So, it offers easy on and off for situations where the wearer is going in and out of buildings.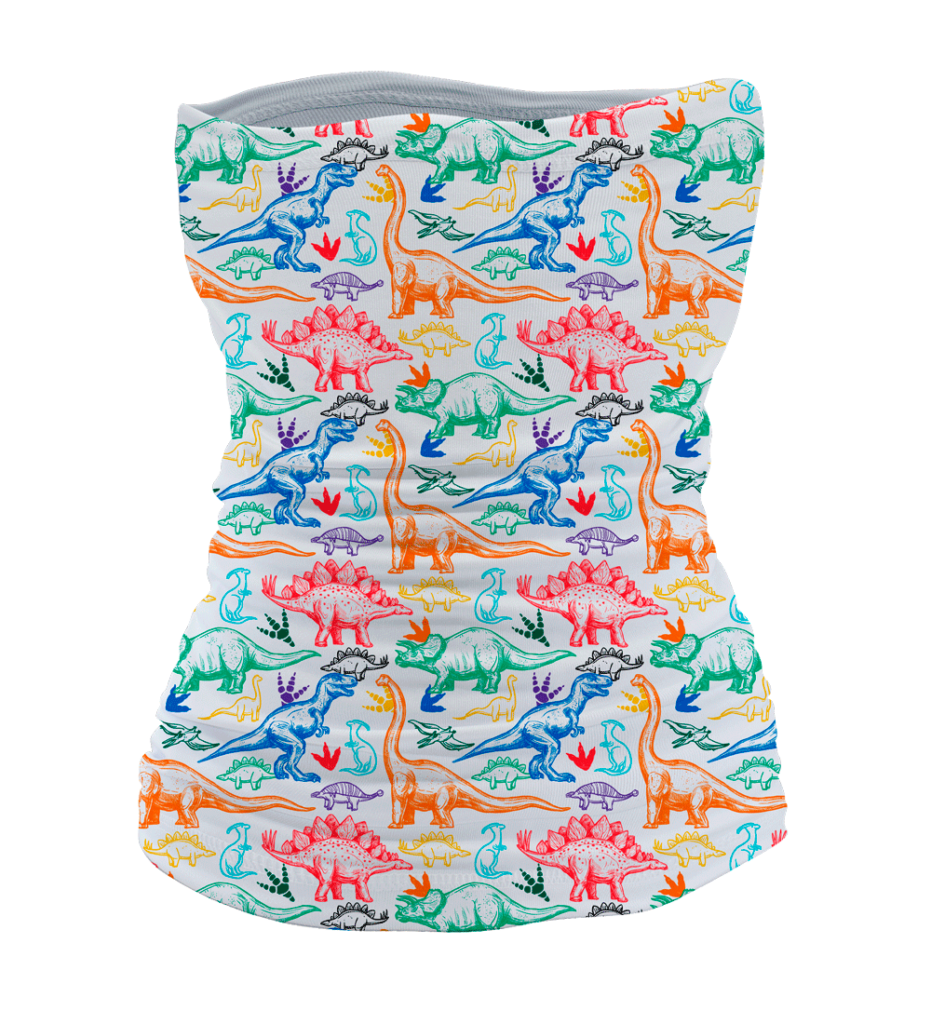 You can find it made of different blends, but a popular fabric is 80/20 polyester/Lycra, which allows for the stretch and rebound you want in something you are pulling over your head. It's ideal for sublimation, and you can find suppliers who offer it with all-over sublimation printing in patterns that include florals and camouflage.
If you are not doing an all-over print, then the decorating area generally measures around 10.5″ W X 17.5″ H.
There are as many face masks as there are suppliers, but this gives you a good general rundown of what's out there, and hopefully, some information you can use when discussing masks with customers or wanting to create a landing page for your website.
Fortunately, supply has finally caught up with demand, and, for the most part, you can probably get delivery of blank masks within 24 hours of ordering. You'll also find plenty of companies who are happy to supply them decorated if you prefer to offer them without the labor of decorating.