You made it through the worst of the pandemic, your print sales are increasing, and demand is picking up, but you are having a hard time obtaining certain inks and screen print supplies. You've heard about the ongoing raw material shortages and shipping issues, but how can you prevent major hiccups from affecting your own supply chain?
As you probably know, there have been major disruptions in industrial supply and logistics chains across the world. Our industry is no exception. Suppliers project that these disruptions, along with the volatile pricing environment, will likely continue through 2022 — some even predicting that it may go far into 2023. This leaves many manufacturers struggling with material shortages/unavailability and volatile price increases with extended or non-existent lead times.
As the garment industry is revving up, many printers are being told that some supplies, including inks and garments, may be in short supply — or have even been discontinued altogether. Here are some suggestions on how you can best protect your business against volatile product availability and mitigate supply shortages.
No. 1: Take stock of your ink supply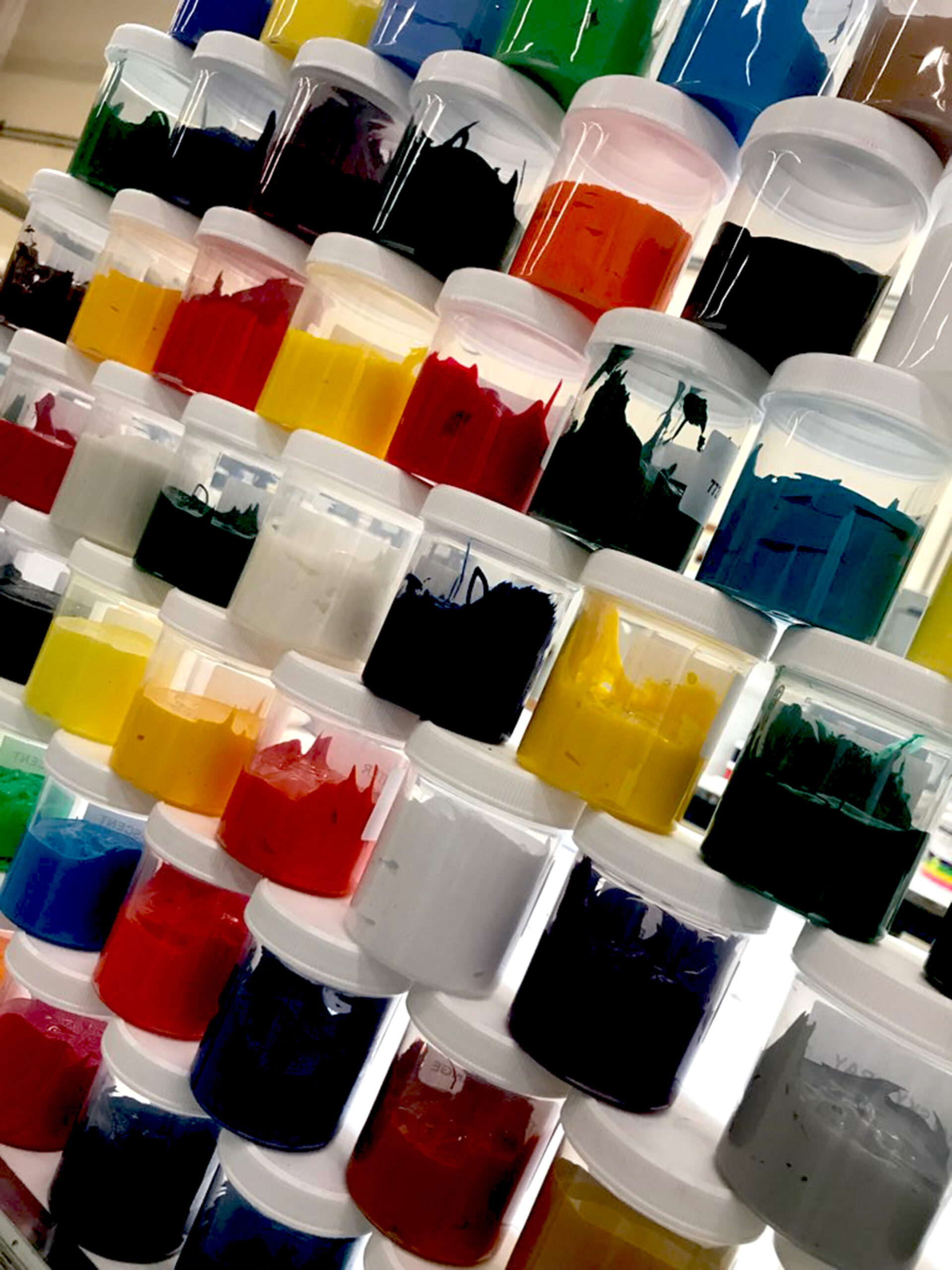 First, take stock of what you already have and figure out how you can make the most efficient use of your materials. For example, this might mean identifying any leftover cans of "cotton white" and prioritizing its use or using up half-empty cans of emulsion before the expiration date. You might be surprised at how much excess inventory you actually have. It could be like finding cash in an ATM that you forgot about.
Next, identify which types of inks (or other screen printing supplies) you always need to have on hand. Each shop is different, of course, but here is my list of ink products:
White inks for cotton
White inks for low-bleed
Black inks
Bleed blocker
Reducers
Color mixing system — some colors are used with more frequency than others and may run out faster. For example, mixing white can usually be around 40-50% of the required ingredients in a mixing system. Next is typically the yellow and then red color.
Stock colors — which ones do your customers most request?
Special effects inks
No. 2: Stock up
Stock up on main products, so you don't run out of inks that your shop uses continuously. Until the supply chain "normalizes," longer lead times must be taken into consideration. You may be accustomed to having next-day shipments from your ink distributor, but the lead time may now have increased to a week or more. As such, it may be necessary to revise your min/max (minimum or maximum inventory numbers) for stock. Create a buffer, so you don't run out of the most-used inks or print supplies needed to run your shop.
Pro tip: Consider placing orders on backorder so that when they arrive, you will get priority from your vendor for waiting. Don't just keep calling every day to see what may have arrived; you may miss the boat and have to wait for the next shipment. Placing the order in advance and waiting can ensure you get priority.
No. 3: Work with ink suppliers
Work closely with your supplier(s) to let them know your needs. Consider alternate products from the same brand or find similar products. Please don't order more than you can typically use and create what is termed the "toilet paper scenario" and hoard superfluous amounts of supplies. Be prepared, but buying unnecessary or excessive amounts can result in costly or unwanted inventory later.
No. 4: Consolidate
Consolidate the number of ink products you carry in stock. For example, if you are used to purchasing single-color, ready-to-use inks, consider investing in a mixing system. This way, you can custom mix Pantone colors as needed, only in the amount needed for the print job at hand. When mixing a new Pantone color, make sure you use the ink estimate feature of the mixing software and mix only enough to finish the job at hand. At this time, we don't have the luxury to make extra for next time.
No. 5: Color refresh
Pigments are in short supply, so you may not get the regular stock colors or color concentrates you are used to ordering. Try to refresh your color theory from high school and see how you can make green, oranges, purples, etc. using up some of your excess stock colors like yellow, red, blue, etc. You will be amazed at how many peripheral colors you can create.
Pro tip: Avoid using fluorescents to mix colors with as they tend to "muddy" or "dirty up" a color.
No. 6: Special effect inks
After covering the essentials, which for most printers are the white and black inks, there are other ink products that may be affected severely by raw material shortages: special effect inks. Basic special effect inks, such as puff or HD, might be in short supply. Even shimmers or glitters might become scarce. In part, this may be because ink manufacturers are focusing largely on supplying the more in-demand ink products such as whites and blacks.
Pro tip: Stock specific special effects inks or purchase bases such as glitter bases. You can then purchase glitter flakes separately to create the desired colors. Try mixing glitter dry powder at a ratio of 1-2 lbs. of dry glitter per gallon of base.
No. 7: Maintenance
Don't neglect replacement parts for your current equipment. They might be in short supply as well. Consider items that can have a dramatic effect on your productivity or items that may take longer to source. One example would be the light source of your screen exposure machine. If you use a special bulb, I would definitely have a second replacement bulb handy as these may take longer to acquire. Extra belts for your dyer may also take longer to find. Check with your supplier(s) to make sure!
Learn how to best manage your screen printing business during supply shortages here.