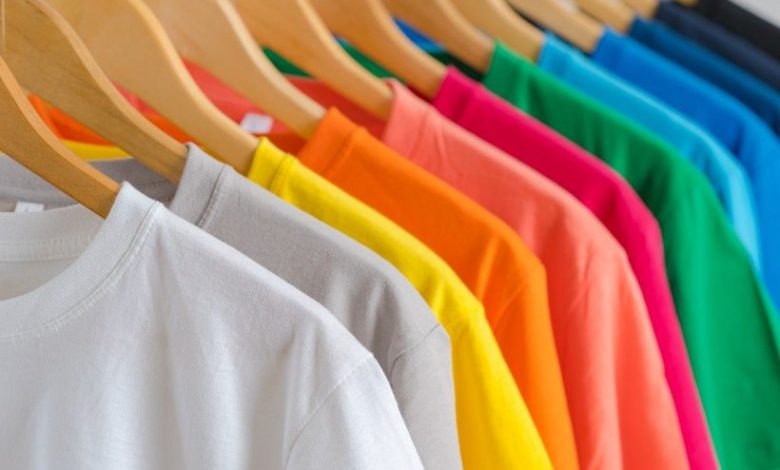 When you need to choose high-quality T-shirts for screen printing, you can't go wrong with cotton. Cotton is comfortable, durable, and a favorite among consumers. It is also one of the easiest substrates to work with when printing.
While cotton offers a lot of benefits, it isn't completely foolproof. It takes some practice to ensure a crisp, high-quality print when you are printing on cotton shirts. Whether you are new to screen printing or a pro who needs some advice to take your print quality to the next level, keep reading to discover a few tips for screen printing on cotton T-shirts.
Benefits of screen printing on cotton
Before we dive into how to print on cotton, let's look at a few of the pros. The risk of dye migration and bleeding is much lower on cotton than on other substrates, such as polyester, fleece, acrylic, or blended materials. Polyester and acrylic are less porous than cotton, so they don't absorb ink as readily.
Keep in mind, too, that customers love cotton. It's breathable, hypoallergenic, and provides unbeatable comfort. What's not to love? If you want to ensure that your customers love your screen printed cotton Ts, though, you need to perfect your printing technique.

1. Use the right cotton
When you are shopping for wholesale T-shirts, keep in mind that not all-cotton shirts are the same. Several variables need to be taken into consideration because they can affect your results. Shirts made from thick cotton suck up ink like a sponge, resulting in a faded look. Thinner cotton shirts, however, don't absorb as much ink, which results in an opaquer print.
There are also different types of cotton fabric on the market. Shirts manufactured using carded open-end cotton are the least expensive option. When viewed up close, the material can be uneven and fuzzy. This fuzziness makes it tricky to create a high-quality print. Combed and ring-spun cotton fabric has a much smoother surface and enables you to produce quality prints.
2. Choose the right ink

Now that you've decided which shirts to use, you still need to decide what type of ink to use. Since cotton is relatively easy to work with, most general-purpose screen printing inks will do the job just fine. Plastisol ink is a great option.
If you are trying to create a softer print, water-based ink may be a better option. For darker fabric colors, try discharge ink, which is designed exclusively for use on 100% cotton garments. It is a unique product that removes the dye in the fabric and replaces it with pigmented ink.
3. Perfect the design
High-quality artwork is crucial if you want to create a high-quality print on cotton (or any other substrate). For this reason, you need to keep screen printing in mind during the design process. There should be a contrast between the garment and the color of your design to ensure it will show up well and be legible.
It's also crucial to think about the overall size of the design. The larger it is, the thicker and heavier the shirt will feel. The smaller it is, though, the fewer details you will be able to incorporate. The key is figuring out a size that allows you to include all the details you want but isn't oversized.
4. Use the right screens
The screens you use to print your shirts matter. They're not all created equally, and you need to use the correct ones to ensure a soft, high-quality print.
As you may already know, interwoven nylon threads make up screens. How thick the threads are, and the spacing between them makes a massive difference in terms of print quality. T-mesh screens tend to have thicker threads, while thin-thread mesh features thinner nylon. T-mesh threads have smaller openings for the ink to pass through, while thin-thread mesh has larger openings.
For cotton T-shirts, thin-thread mesh works best because it requires less ink and pressure and allows the ink to sit higher on the fabric. The use of this mesh results in a softer and lighter-weight print.
5. Check for registration issues (and fix them)
Whether you are a beginner or a pro, registration issues can quickly derail your entire project when you are printing on cotton. Inspect each screen thoroughly to check for low-tension screens, alignment problems, unlevel platens, etc. If you find any issues, fix them right away.
Also, take the time to register your screens together using registration marks. This proper registration ensures that they line up as they should and will do the job you need them to do.
6. Upgrade to an automatic press
When it comes to ensuring consistent, high-quality prints, upgrading to an automatic press is a wise choice. If your budget allows you to do so, upgrading to an automatic press ensures consistent printing across thousands of shirts.
It is entirely possible to create high-quality prints using a manual screen print press. However, an automatic system can apply consistent speed and pressure without growing tired. No matter how good a manual printer is, its quality will never be entirely consistent. For the ultimate quality and consistency, upgrade from your manual printing equipment to an automatic press.
Cotton is a favorite among screen printers of all skill levels because it is versatile and easy to work with compared to other fabrics. You still, however, need to do a bit of planning and prep work to ensure quality and consistency. By following the tips listed above, you can take your screen-printed cotton T-shirts to the next level and wow your customers with products that exceed their expectations.