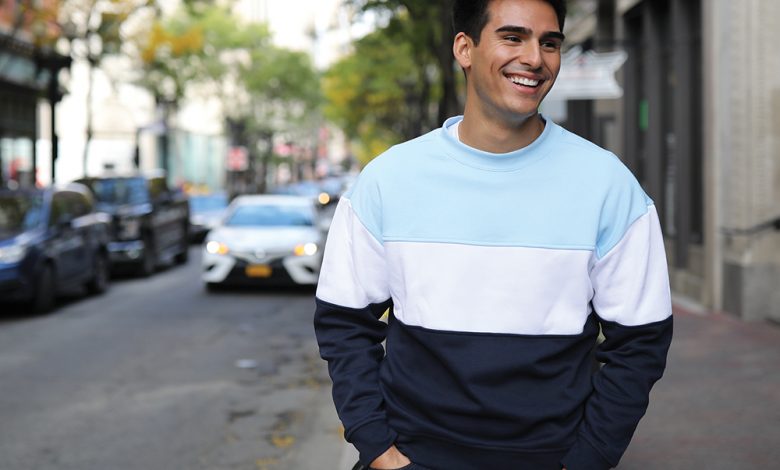 Casual Fridays replaced the business suit and pantyhose, along with open shirts and skinny jeans. With the shelter-at-home order, has everyone swapped professional attire and cubicles for pajamas and Zoom calls?
From what I am hearing, although the PJs are staying on longer, "comfy" clothes are coming in and making waves. I, for one, try to be ready for my Zoom calls by 9 a.m. with jeans and a quarter-zip pullover. Most people, even when furloughed from their jobs, do not want their time at home to feel like a never-ending PJ party.
The choices for work-from-home wear are growing. Now, with the shelter-at-home order, we're wearing "comfy" attire to work in more than ever. Charles River Apparel designer, Tsedenia Kiros, says, "Comfort-first designs are winning right now as #stayhomestyle becomes the new norm. Expectations around this new lifestyle will have long-term consequences permeating all markets, especially activewear, which will be dominated by versatile loungewear. Consumers are prioritizing comfort and will no longer accept styles that constrict, contort, and dig in."
Why the trend of "comfy" clothes might be here to stay: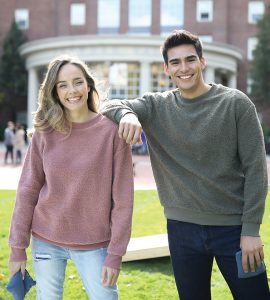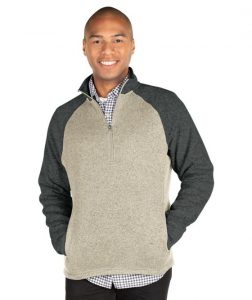 For running in and out of the grocery stores. Think of it, are you going to go in with your mask and dressed in a blazer with high heels? I think not.
Go out and move. It is time to get outside and go for a walk now that it's spring. Work-at-homers can be ready for their outside adventure with a comfy sweatshirt or quarter-zip pullover that they can throw over their T-shirt or button-down.
It's time to be comfortable. I would argue that being comfortable cuts down on stress. Wear your favorite comfortable jeans or joggers. Stay home and do some mediation. Take breaks between zoom calls. Remember, you can still look good in "comfy" clothes.
Show off and support your company. What better way to promote your company during a Zoom call than to wear your company logo's apparel during a video call? Promo clothing is predominately casual and comfortable.
Keeping it casual and keeping it safe. "Comfy" clothes are easy to get on and off, and if you are working outside the home, you are probably washing your clothes right away to ensure they are disinfected and safe.
Costs. Who now wants to spend the dollars to support high fashion and performance fabrics? It is time to go back to the basics.
After the crisis, there may come a celebration. The virus, however, could linger, and as social distancing remains intact for some time, the feeling of freedom might mute the desire for high fashion. The economic effects will also have an impact.
Instead of running to the gym in your sweats, don't feel guilty about the new normal of wearing them to work at home. Remember, in your comfy clothes, you are ready for anything.