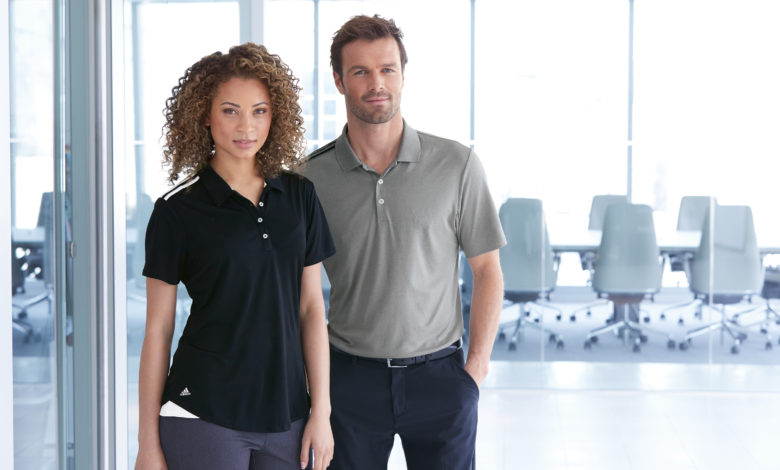 During the height of the pandemic, the golf equipment business was teetering. Stores were closed, clubhouses locked, and in-person fittings didn't work with the CDC's social distancing guidelines. Now, things are looking much rosier for golfing, as more and more people have gotten back into the swing of things.
In the spring, golf retailers experienced a 31.4% year-to-date drop as of May, but things have changed since then. Golf equipment sales experienced a record-breaking month in July, recording the highest sales since independent market research firm Golf Datatech began tracking data in 1997.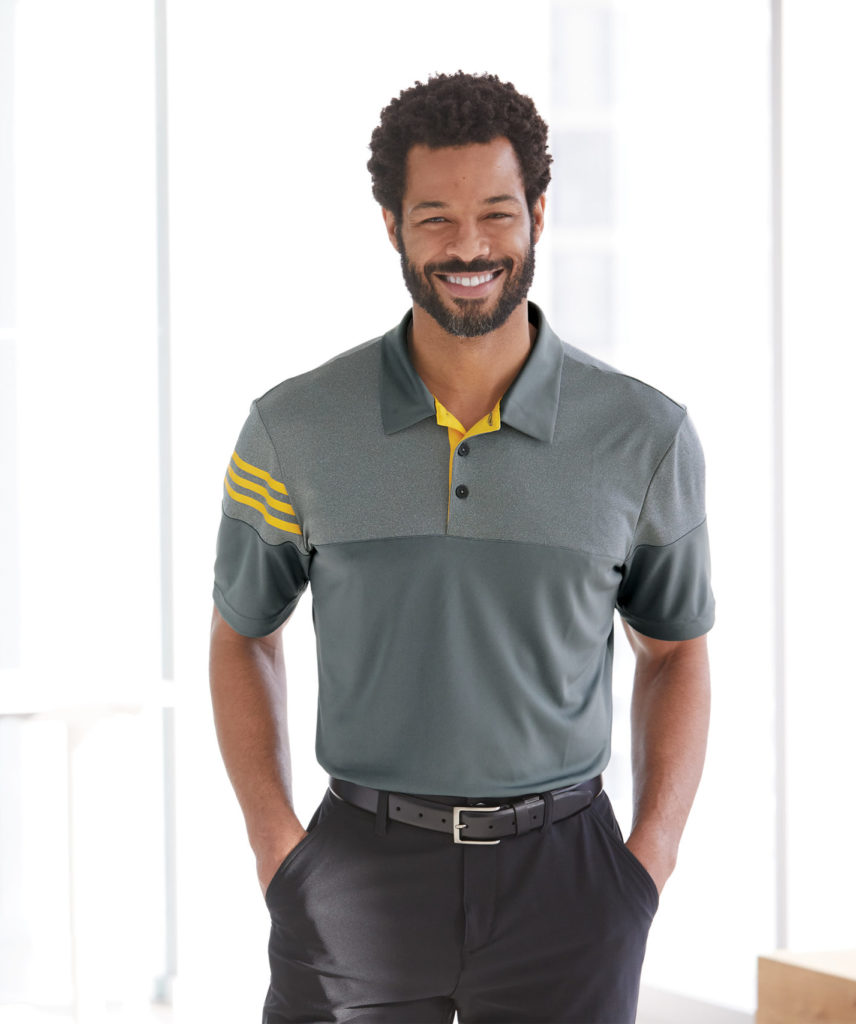 In July, golf equipment, both on and off the course, scored $388.6 million in total sales. Delving down even further, sales for shoes, gloves, and bags were up 60% in July year-over-year. Golf balls, irons, and gloves also set all-time monthly sales records that month.
"Golf has got to be one of the safest sports under the current circumstances," Dr. Charles G. Prober, a Stanford University professor of infectious diseases, told Golfworld. Since players can safely distance outside while socializing with other players, the number of rounds people play has increased. Golf courses have taken additional precautions, like staggering the number of people on the green at any given time, as well as eliminating golf carts.
In warmer-weather states, as people continue playing golf into the fall and winter months, this is a great time to pitch more golf apparel to your clients. As trade shows and other events stay shuttered, golf networking events promise to stick around. Also, with people looking to get on the green more often now, any type of golf accessory or apparel item would be perfect for the upcoming corporate gifting season.
Here are five things to think about when selling golf apparel this season:
Premium apparel is the name of the game. Whether or not you're new to selling golf shirts, it's a good idea to pitch well-known sportswear brands like Adidas to buyers. Premium or brand-name apparel appeals to golfers, and they're more likely to wear these logoed, performance shirts on and off the course. Plus, premium shirts and outerwear last the test of time (and washes and wears), so they'll earn your client lots of impressions for years to come.
Pump up the performance. Many premium golf shirts offer an array of desirable performance features, including moisture-wicking, hydrophilic finishes, antimicrobial, UPF protection, and wrinkle resistance—all of which add to the wearer's experience and perceived value. Put these at the top of your list when you're promoting golf apparel.
Don't forget eco-appeal. In addition to performance features, emphasize eco-friendly golf apparel. Remember, millennial buyers gravitate toward premium brands because they prefer to use products longer without replacing them. According to EU Continuum Research, close to 75% of Gen Y buys eco-conscious products, and most have said they're willing to pay more to support sustainable businesses.
Point out unique detailing. Lots of streetwear and sportswear brands pay attention to the details, and wearers notice. Look for shirts with three-stripe designs on one sleeve, color blocking, and pieces with gradient and heathered tones. You'll also see contrast-color plackets and premium logos on top-tier golf shirts as well.
Be a decoration maven. Of course, embroidered or heat-transfer left-chest logos are the most common on polos and outerwear but don't stop there. Can you imprint the collar or down a sleeve? How about on the back yoke? For hooded outerwear, can you decorate inside the hood? See where you can decorate in multiple locations that will make an impact and gain your customers even more impressions from the front, back, and side.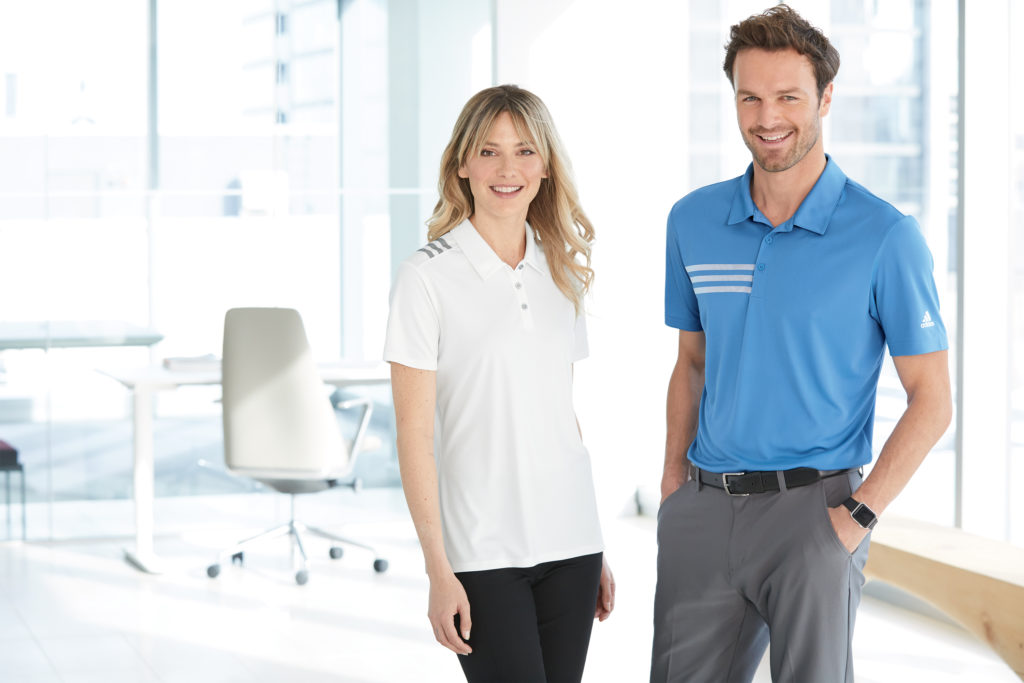 Take the first step
If you want to pique the interest of customers who need custom golf apparel, there are two ways to get started.
Choose several golf shirts and complementary outerwear styles to present to your clients on Zoom sales calls.
Decorate your samples to show clients how you can tastefully decorate premium golf gear and still make an impact.