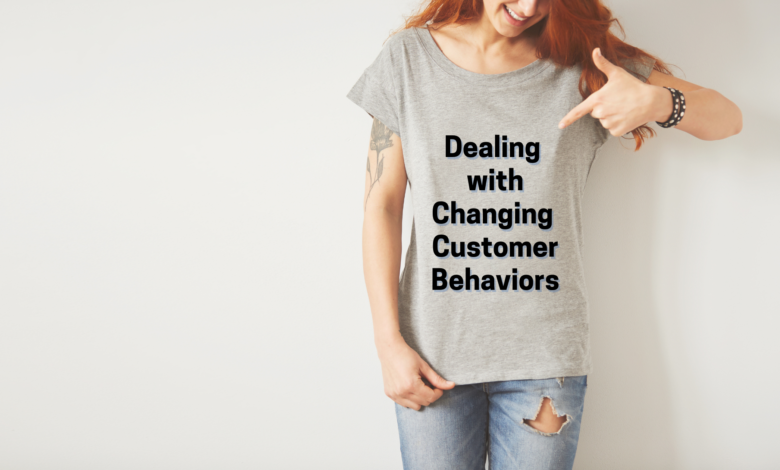 It's an understatement to say COVID-19 changed everything in 2020. Many of us are still scrambling to figure out just what the long-term effects of this will be for the decorated apparel industry, as well as for the industries we serve.
But there's one immediate takeaway—your customers' buying habits and behaviors have changed. To be competitive in this next normal, your shop needs to acknowledge and address these new buying behaviors.
Here are five ways that you can adjust to your apparel customers' new habits.
Outfit employees in branded workwear
When COVID-19 hit, work patterns changed almost overnight. Many people went from a 9-to-5 or a shift job that required them to wear business-professional attire or uniform outfits to a more casual, work-at-home environment. And, the WFH trend promises to continue in some capacity.
Let's look at a few stats about the future of work: 88% of us want to return to our offices, and 56% of us want a flexible schedule, according to Gensler's U.S. Work From Home Survey 2020. While people enjoy the flexibility of working from home at times,  they still thrive on the social interaction and creative collaboration that comes with going into their offices
This means that you should continue to add "work" logoed T-shirts, hoodies, and even joggers to your corporate apparel and company stores. Another option? Suggest to your corporate clients that it's not too late to create work-from-home employee care gift packages. These care package options could include logoed items like clothing, water bottles, or masks to show that the employer cares about their workers.
Tip: Include a fun message that encourages employees to wear their logoed apparel while they're on Zoom calls or when they do eventually come into the office.
Virtual meetings and trade shows are here to stay
Trade shows and conferences are temporarily on hold until people can safely congregate again—and it might be a couple of years before things go back to a full-capacity schedule. The virtual event landscape is a whole new area that promises to keep expanding, even as in-person events return. A recent PCMA survey found that 70% of event organizers believe virtual and physical events will coexist for the long term. In the meantime, virtual meetings and trade shows have taken off.
What does that mean for you? Companies that had allocated large budgets toward events can now funnel a portion toward merch packages for attendees and speakers. Plus, companies that never had the budget to put on an in-person event now have the opportunity to hold one in cyberspace and purchase logoed gifts for guests and educators.
If you want to take advantage of these opportunities, you have a lot of options. You can sell staff polos, hats, and other decorated products to support event branding. Another option is to offer swag packs of various apparel and other logoed items to give attendees. Also, the event organizers can send thank-you packs to speakers. Depending on an organization's budget and the number of attendees, these packs could include more expensive decorated apparel items like Adidas hoodies or Columbia jackets.
Consider online buying options
This one should come as a no-brainer, as everyone seems to be moving to online sales platforms, even before the pandemic. However, you need to focus on this if your shop doesn't have online ordering capabilities or your current setup needs a revamp. If that's you, get your e-store up and running with best-selling apparel products, in-demand decoration techniques, and customization options. Since so many people are doing this, you need to find ways to stand out from the crowd.
One way is to increase the user experience of your website with a visual configurator. This allows your customers to see how their logo or artwork will appear on a hat or polo, for example. When a customer chooses a specific item color, the configurator updates the image to exactly what they're ordering. Some decorators opt to use industry-specific eCommerce tools like InkSoft, Printavo, OrderMyGear, DecoNetwork, and Spirit Sale.
Another way to improve your buyers' experience is with more pick-up options. If you have a lot of local customers, they may not want to pay shipping charges or (if you're offering free shipping) wait for their items to come in the mail. Consider offering a pick-up option at your brick-and-mortar location where you deliver the items curbside.
Finally, when you're updating your online store, emphasize any sustainability efforts that your shop does. Research shows this is a concern for many customers, and they're more likely to shop with a vendor that prioritizes the environment. To that end, one option with online stores is to use recyclable or biodegradable materials in your shipping or packaging products.
Focus on fundraising
Many shops set up successful online fundraising stores for small businesses, schools, teams, and other organizations during the pandemic. For example, you can build an online store that allows a football team to sell spiritwear just like they might during a regular season. These fundraiser stores let the groups earn money while you make sales and earn respect and name recognition in your local community, turning into more sales later.
Don't think this effort is going away anytime soon. Continue pitching this service to your clients, especially when you explain to them that you set up the site, fulfill all the orders, and then send them their cut of the proceeds. All they need to do is promote the site. It's a win-win.
Meet with your best customers
In the past, you probably met your best customers in person where you could talk about increasing their order size or frequency, show off new items they might be interested in, and possibly even get referrals to other businesses in the field. But now, those meetings have shifted to virtual meetings. However, the social aspect of that doesn't have to end if you prioritize it.
Before a scheduled virtual meeting with your top clients, send them a box of chocolate chip cookies, or have their lunch delivered. This adds a personable side to your business and shows that you still want that close relationship during your long-distance communications. Be sure to sign your regular customers up with a loyalty buyer's program. This way, you can show that you still care and want to build a solid relationship with them. You can also send them free samples of new items like cloth masks with their regular orders.
Just because COVID-19 has changed the way people buy doesn't mean that your business has to suffer. Accepting these changes and learning to adapt can make your business even stronger and ride out these troubling times.