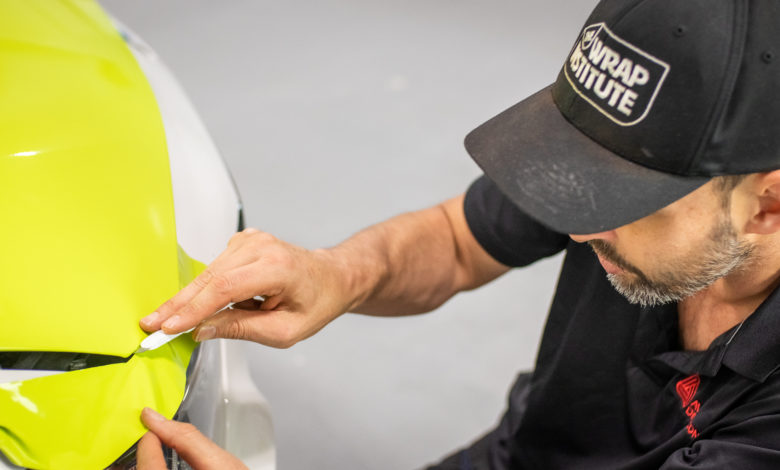 Whether you are a veteran of the color change wrap business or a newcomer, we can all benefit from the advice of industry leaders — even if it's just to reinforce how you're already doing things right in your operation. I spoke with three leading wrap shop owners to get their insight into being more efficient and profitable when doing color changes.
Here are five of their top tips:
1. Training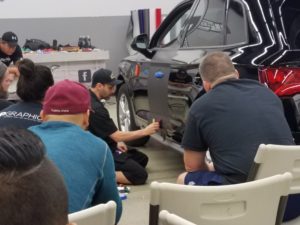 While a good shop will train a new hire, you should consider investing in your top installers and pay to send them to wrap certification classes. When attending a wrap class, they will not only learn from the trainer, but they will very likely learn some best practices from other students.
Having a finely tuned process for bringing a vehicle into your shop and prepping it for a wrap installation is critical. Remember, a consistent process equals a consistent product. The day the car is brought in, have the prepper break it down and clean it so the installer can get right to work the following day. Then you can wrap and reassemble on Day 2.
3. Selling
Remember, "the product" is your service of selling the wrap as much as it is the wrap itself. Color change clients want to be educated and understand what you are using, the warranty, and how it is maintained. They want an industry professional to guide them through the color selection and wrap process.
4. Expectations
Don't oversell. Set proper expectations. Get educated, so you understand where wraps are going to fail or disappoint. If you say three days and do it in five, that will not go over well with the client. If the client wants their white car wrapped in red but doesn't want to pay for the added cost, make sure they understand that the white paint will probably show through somewhere.
5. Think twice
Color change wraps may appear to be the glamorous side of the business, but if you are a commercial shop, color change may not be the best fit. You need to have installers specifically trained to do this work, and it takes time to learn how to wrap well.