We've made it to the home stretch of 2020, and we all deserve a little holiday cheer. Nothing better than embellishing garments with the merriest of designs. Here are five trendy looks to try with your holiday heat transfer designs this year.
Like a sweater, but cooler
The comfort and softness of a favorite T-shirt with the look of a sweater? Yes, please! This can be accomplished by cutting out stitch shapes in your favorite flock heat transfer vinyl (HTV). The best thing about this—your plotter/cutter does all the heavy lifting. Designs like these are also effortless to weed. Just make sure you stick to an HTV with at least a slightly adhesive carrier for getting those smaller details to stay where they belong.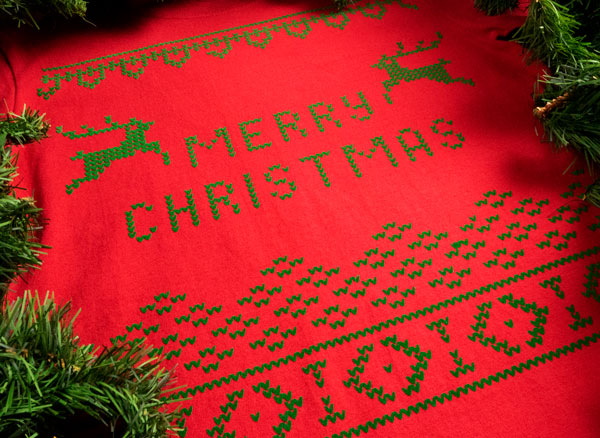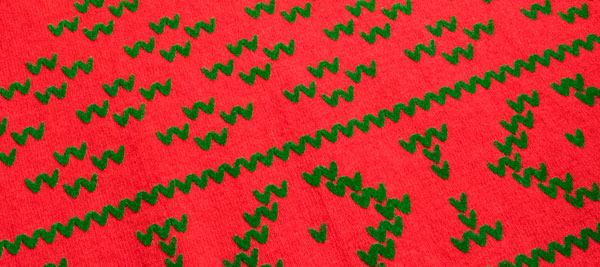 For an even sweeter sweater look, add some HTV elbow patches in fun shapes like trees, hearts, or even bears.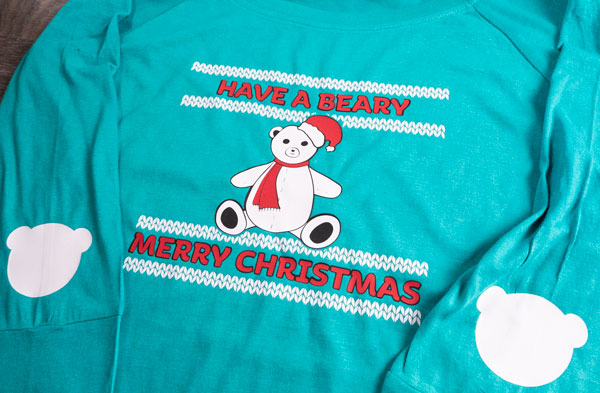 Pattern recognition
There are so many festive pattern HTVs on the market today. Don't be afraid to mix them up for maximum visual impact. For even more fun, be sure to add non-holiday patterns in the mix, like leopard, roses, houndstooth, etc. Since multiple patterns have a much busier effect than solid colors, be sure to keep the shapes as simple as possible.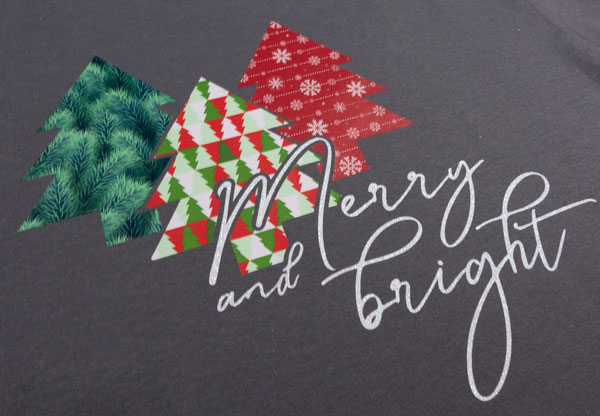 Holiday puns
For these, you can even simplify the colors and design to make the shirt more about the message. With a pun shirt, the punchline is the most important part. Easily achieve this with your favorite solid color matte HTV. Pun phrases to consider:
Make it Rein
Up to Snow Good
Meowy Christmas
Abdominal Snowman
Baby, It's Covid Outside
Gangster Wrapper
Sleigh My Name
100% That Grinch
Sleigh All Day
Sprinkle on some sparkle
You can add in the rhinestone look without the cost of rhinestones by using thicker, sturdier metallic and holographic HTVs. Just cut the HTV out in the pattern of small shapes and circles instead of rhinestone template material. Even better—no wrangling rhinestones around and no additional cost of transfer mask. When cut with the right pressure, this is easier to weed than normal HTV, and there's no weeding out the insides of letters or counters with rhinestone style fonts.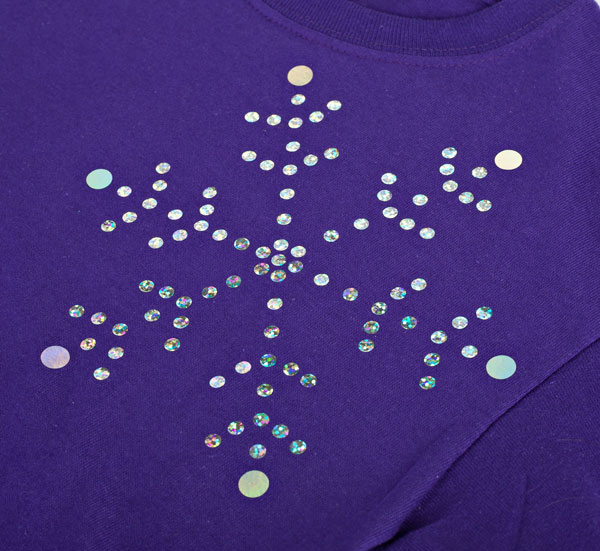 Bling on the holidays
For a classic but modern look, use metallic HTV sparingly for an unexpected flash of precious metals. Or, depending on your aesthetic, use it all over. Both styles are gorgeous and eye-catching. Thicker, more sturdy metallic HTV will require more pressure and test cuts to get your plotter dialed in to save work and frustration later. There's also thinner, more subtle metallic HTV that is easy to cut and weed, even with small details and lettering.
For more detailed layers, like the vintage Santa shirt shown below, allow the shirt's color to show through and save yourself some time and HTV.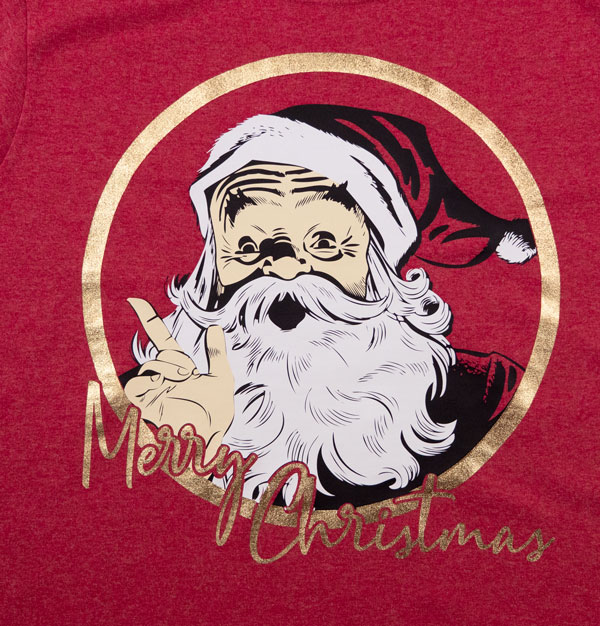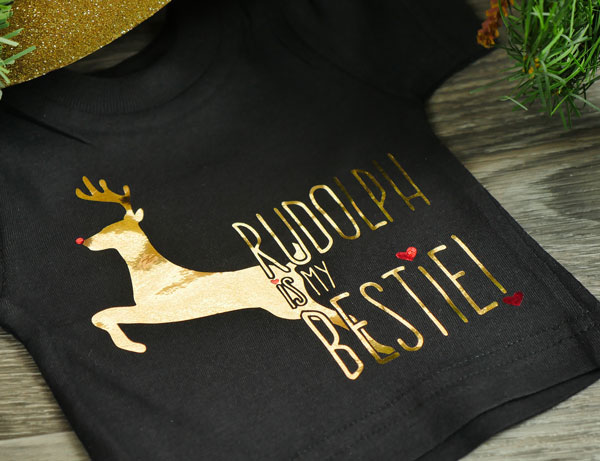 You deserve the best holiday season this year, and offering the best in holiday trends is a solid start. We wish you all a wonderful holiday season.