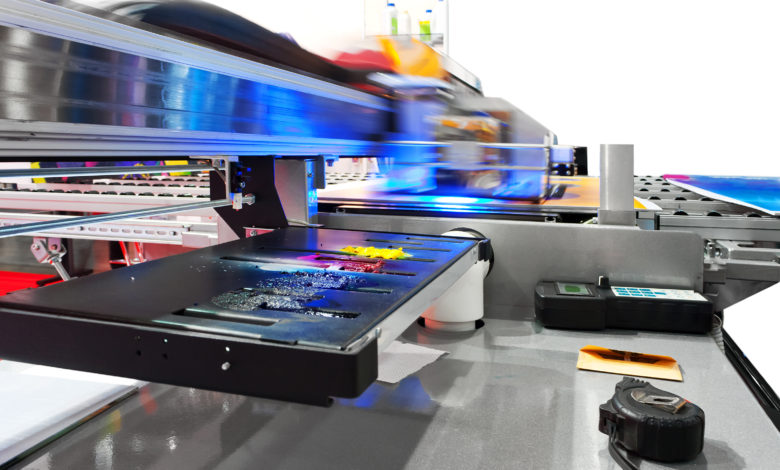 Would you not agree that personalization has become the norm in this day and age? Look around, and you will see how tailor-made products are on the rise as consumers continue to opt for customization to suit their requirements.
No wonder an increasing number of brick-and-mortar businesses are leveraging this factor to provide their customers with a better shopping experience. Printing businesses, most specifically large-format printers, are no exception either.
Large-format printing is versatile, cost-effective, and eco-friendly. In the past few years, it has become a rather important part of the multi-channel communication medium. We also see savings in labor costs for unattended print operations.
In fact, now large-format printers are fast deploying web-to-print software solutions in their online storefronts to bridge the gap between demand and supply for product customization, and the results are simply outstanding.
In this article, I shed light on the benefits printers can hope to enjoy by enabling their end-customers to customize the products with the help of web-to-print technology:
1. Varied print-ready templates
These days, customers are willing to buy unique products for themselves rather than opting for the ones designed by the best designers.
Even if they have hundreds of ready-made designs before them, they will opt for customized products to own something they desire — making them stand out from the crowd.
Thankfully, depending upon the online print design software you use, your end-customers can shop from you by quickly editing the print-ready templates of a range of products, such as fabric-based signage, non-woven graphics, banners, photo canvases, posters, and help increase your sales.
Since it is large-format printing, they can also select the custom height and width for the product. This will not only keep them happy and satisfied but also help you survive the rat race, where numerous other large-format printing businesses are giving you a tough fight.
2. New growth opportunities
If you want to grow your online printing business at a fast pace, you ought to monitor your customer data and their buying habits. The most efficient way is to follow customer trends and provide them with something of their choice, and that is where personalization enters the picture.
When you offer such an option for different products, your customers will keep coming back to you for more. Plus, once they start shopping from your business, you can save their information and market those products according to their preferences.
3. Automated workflow and flexibility
The pandemic has accelerated the downfall of brick-and-mortar stores by almost five years. With an e-commerce storefront, you are bound to have more customers visit you for large-format printing requirements. This is mainly because of the flexibility and convenience via web-to-print that you offer them. Your customers can shop online at a time when they want to from the comfort of their homes — without your help because your backend workflow is fully automated and optimized.
The customers can browse through products, calculate the quote for the printing job in real-time, choose and customize a print-ready and editable template, and place an order quickly with web-to-print design software.
Ensure your customers can place orders for individual items or groups of items by directly uploading the artwork from their desktop or mobile device.
It is true that custom products offer a unique experience and help gain conversions, which, in turn, boost the bottom line.
4.
Sales and returns
Personalizing products helps increase sales two-fold while ensuring satisfaction to the customers. Plus, if you include products like fabric-based signage, non-woven graphics, banners, photo canvases, and posters that can be personalized, your web-to-print storefront will attract more customers with varied requirements.
And when they are happy, they are more eager to market your business through word-of-mouth. In fact, if they like your service, they would not mind paying more money for the custom products as they can add a personal touch to their products.
Cost is a significant factor for many customers, and online printing businesses are experiencing the best results of this paradigm shift from economic value to inherent value.
5. Optimized storefront
Web-to-print software technology offers businesses a somewhat optimized e-commerce store. Not only can you offer custom products of your choice but also sort out your backend conveniently.
Since many large-format businesses have in-house printing machines installed, production and delivery tasks are faster and easier. Even if you cannot print it in-house, you can always outsource it. Whatever you choose, this technology can help you deliver orders on time.