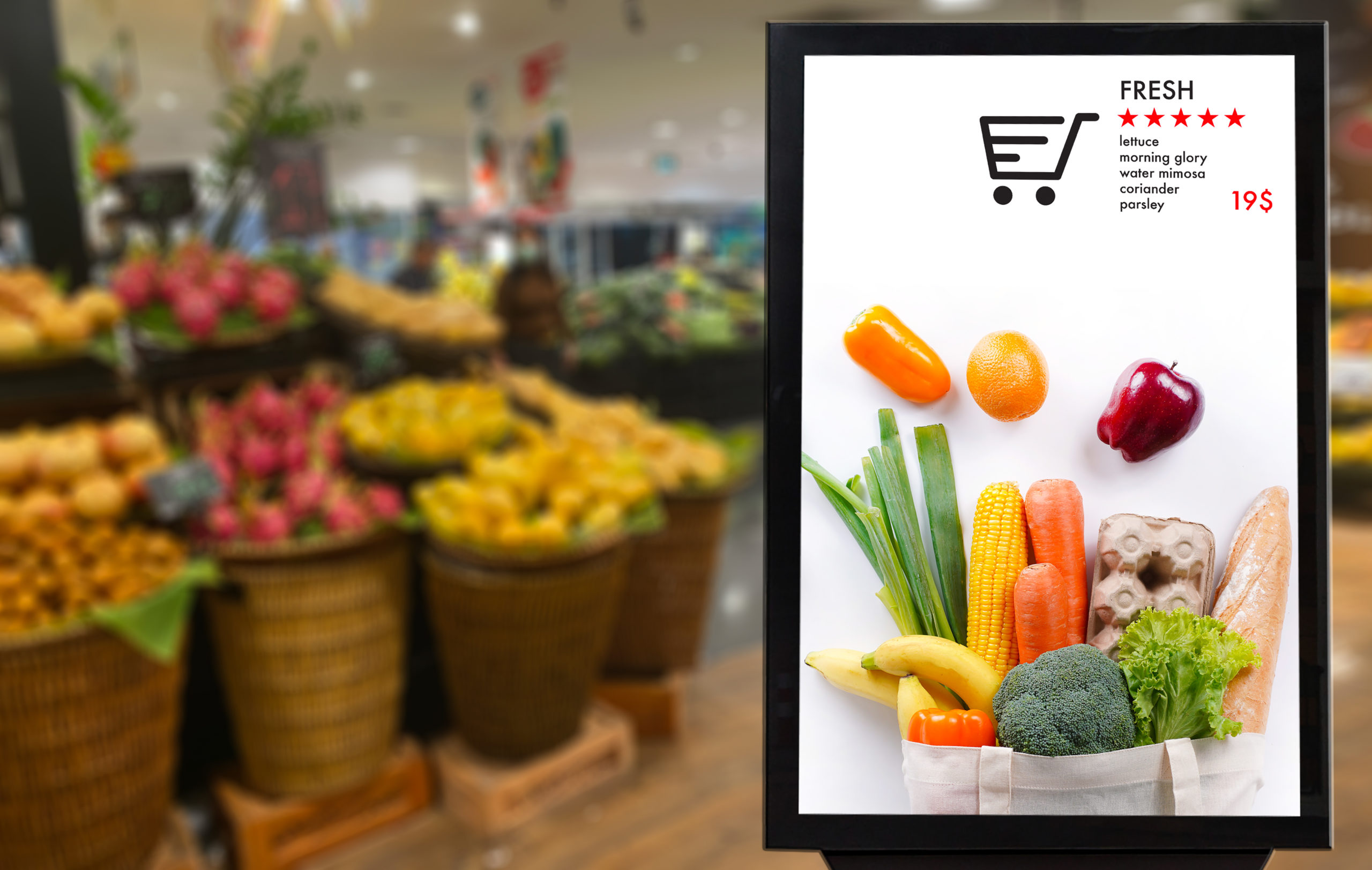 Digital signage in the retail environment is not a new idea, but how it is used is constantly evolving. For the customer looking to improve their retail sales, digital signage can be a simple and easy-to-use solution — find out how below.
Advertise products
The first way retailers can drive sales through digital signage is via advertising at the entrance. Potential customers walk past all hours of the day, showcasing digital advertisements can entice people to enter their store.
These advertisements should be more casual, lifestyle-based, people wearing the clothing the store sells or children playing with the store's toys. It shouldn't feel "forced" with pricing and deals and should contain a small amount of motion with little text.
The content played on the digital signage needs to be relevant to the client's market and updated consistently. Products being showcased to entice these viewers need to be in stock and readily available to convert them to customers.
Incorporate social media campaigns in-store
To improve sales through digital signage, retailers can also incorporate their social media campaigns in-store. There are many ways to do this, from showing social posts to incorporating marketing campaigns around it. When combining campaigns with digital signage, the content needs to be relevant and up to date. There is no point in having social media campaigns playing if they are only available through an online platform.
One of the key features of combining social media and digital signage is that businesses can control what is displayed. They can remove outside competition and ensure their potential customers only see their content.
Using digital signage to promote and incorporate social media platforms can help drive sales as customers can see how the product has helped others via reviews and posts. Using this social proof encourages customers to make purchases and further recommend the product to others.
One easy way to use digital signage to incorporate social media campaigns is to showcase a brand's story. With digital signage, retail brands can explore and show how they came to be and their processes. By including potential customers in the storytelling experience, they feel more connected and understand the brand's personality. When customers feel a part of the story and are more connected, they are more likely to support the brand. This support can be through social proof and word of mouth, or spending.
Catalog and show stock amounts and locations
This method is more advanced, requires more technical knowledge, and is only for larger retailers. The way this method would work is through interactive digital signage that allows users to search. The customers would search for the product they want using something like a SKU number and be directed to its location within the store. This could also list how much stock the system is aware of to ensure a better customer experience. We've seen this in place at furniture retailer Ikea. In the center of the warehouse section, the store has a computer to search for the location of specific items.
Upsell
Perhaps one of the oldest sales drivers in history, upselling, can also be achieved through digital signage. One of the simplest methods to increase sales through digital signage is to have content playing that reminds customers of impulse or add-on items. For example, suggest a digital signage solution at the exit/register of your client's store. Digital signage goes hand in hand with last-minute add-on sales.
There are many other ways you can offer digital signage to your retail business customers. There are also other reasons for using digital signage, like keeping staff informed, keeping customers entertained, and sharing product information. The beauty of digital signage is its ease of use and accessibility, meaning you can control and make changes as needed.