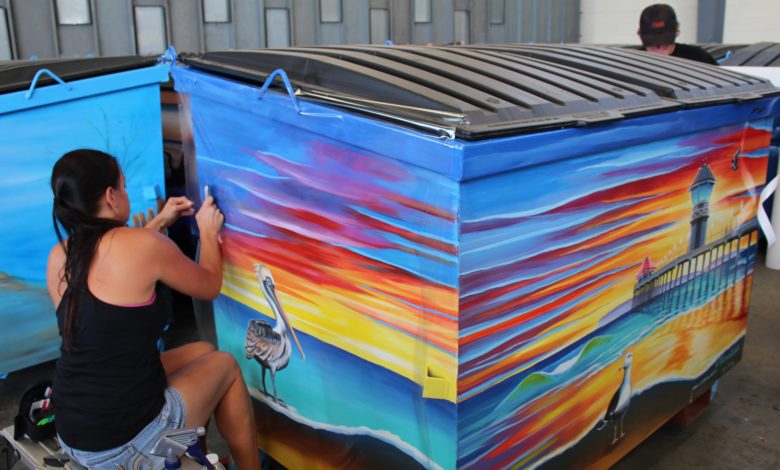 When it comes time to convert a digitally printed graphic, one of the most critical decisions is choosing the right clear laminate to use. In today's world, converters have many options to choose from, which can be good and bad. There are many factors to consider when choosing the best laminate for graphic installation. Here are some questions to ask in the decision-making process:
What is the application? Is this a fleet graphic, POP signage, interior/exterior architecture, floor graphic, or something else?
How long is the end-user expecting or wanting the graphic to last?
What finish does the customer want (gloss/luster or matte)?
If for the outdoors, in what region of the country? Will this be a vertical or horizontal facing graphic?
Answering these questions will help to narrow down the decision among all the choices on the market today. For fleet graphics or vehicle wraps, you're going to be using a cast laminate 95% of the time. Cast laminates are more durable than calendar laminates and provide the conformability these substrates require, which a calendar laminate also does not offer.
Another option that is relatively new to the market is urethane laminates. These are non-PVC products that are highly conformable and more durable than traditional PVC-based laminates. They typically provide excellent vertical application protection and are the only laminates on the market today that provide horizontal application durability.
Traditional calendar laminates are used for flat signage such as POP, interior architectural graphics, and interior floor graphics. These types of laminates are generally shorter in durability statements and have limited conformability capabilities.
When you're finding out what the customer's expectations are for how long they want the graphics to last, you have to consider many factors. Is this graphic going to be interior or exterior? If it's going to be exterior, you have to know what region of the country. Outdoor graphics serviced in Ohio don't see the same year-round harsh elements as an exterior graphic in Arizona.
Another major factor to know for exterior graphics is if they will be applied to a vertical substrate or a horizontal substrate. Unless you're using a urethane laminate, you need to educate your end-user that horizontal applications come with no expected durability guarantee from any film manufacturer. These exterior applications are getting exposed to the brunt of Mother Nature, so they typically will not last as long as a vertically applied graphic.
If the graphic goes on an interior surface, you need to know what surface. If it's smooth/flat, you can probably go with a calendar option laminate, but if it's textured or has any compound curves, you'll need to go with a cast laminate.
There are different finished laminates on the market to choose from as well. Most popular are gloss finishes. These types of laminates provide the best color pop for digitally printed graphics. They can provide a paint-like finish in automotive applications. These laminates are easier to clean and maintain for the life of the graphic.
There are also satin/luster finishes or matte finish laminates. These finishes are great for interior applied graphics as they reduce the glare of the interior lighting. One big caution you must educate the end-user on is that matte finish laminates are much tougher to keep clean and maintain. These laminates are more porous than a gloss laminate, so stains or dirt can be much tougher to clean and remove as they can soak into the face.
It's all about asking all the right questions. By doing your full due diligence, you will help your customers decide on the best laminate to use for the job you're doing.