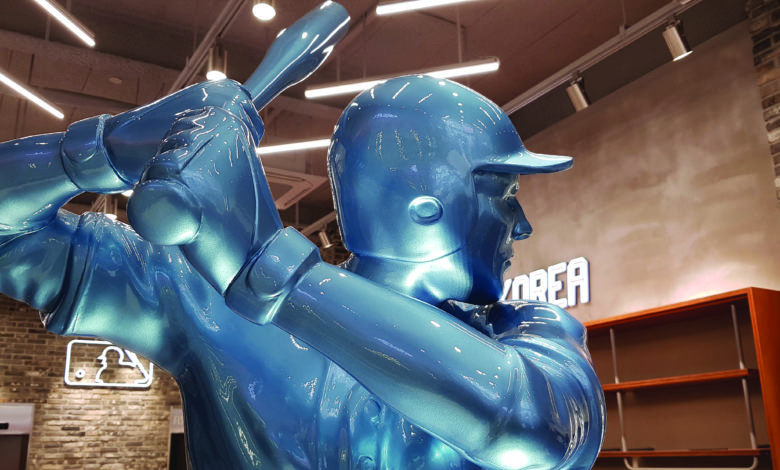 If you can imagine it, you can now create it. It might sound like a conceptual stretch, but output of almost anything your clients desire is all possible with new and ever-improving 3D printing technology, from off-the-surface, three-dimensional signage to full-sized human or animal figures.
As costs of professional-grade 3D printers become more reasonable and shared access is available to gigantic 3D printing equipment capable of producing gigantic output, perhaps this is an excellent time to consider adding 3D printing to your business repertoire.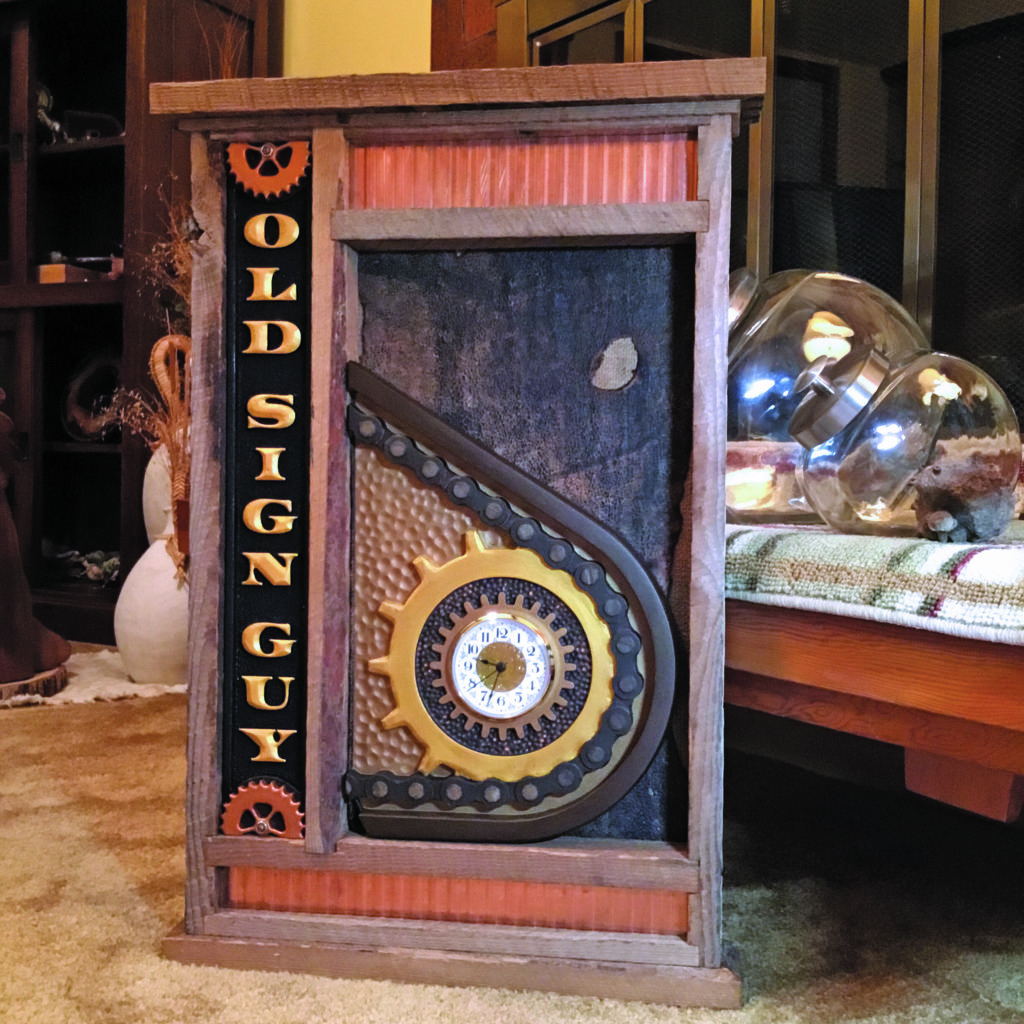 That's the advice of technology evangelist Brother Zank, who has become an advocate for the creative (and business) potential of even off-the-shelf 3D printing equipment. For years, his Eastern Tennessee-based Custom Craftsman Signs has lovingly turned out distinctive signage incorporating hand-carved wood and crafted metal features, but he's begun using the 3D printers to produce amazingly similar results.
"The most successful place for the technology will be in creative environments because conceiving the future widgets and 'gotta haves' can generate great rewards," he says. "We have built our reputation on one-off, hand-crafted solutions to design challenges. Once the skilled artisan gets past the mindset of limiting creation to traditional, old-school tools and processes, a world of possibilities opens up to apply your brand of creativity to."
Even better, design elements can be scanned and digitally manipulated to be modified and rescaled, allowing a shift from a labor-intensive single piece to scalable, infinitely adaptable future projects with very low overhead. And while most of his pieces still require considerable manual processing and hand finishing to replicate metal or wood surfaces, he believes the next generation of printers might even do that for you.
"Again, technology appears to be the solution, as newer equipment is minimizing post-processing such as sanding and cleaning up," he says. "With the onset of full-color printing, we are getting closer to a detailed finish product emerging from the 'easy bake' 3D printing oven."
There's the sales pitch of 3D printing's promise. So how does one actually get involved in 3D printing? On the more practical side of things, consider the options provided by a tabletop 3D printer. Michael Maxwell, Mimaki USA, says shops can start to learn to make small parts or decorative items with an inexpensive, consumer-styled machine from a big box store for as little as $150.
"However, if a user wants to get into more detailed applications and start producing sign-capable prints such as thermoforming molds, then they should expect to pay more than $2,500," he says.
In addition to being more adaptable when it comes to the size of output, sign shops can use professional-level equipment to integrate 3D printing into their existing processes and equipment, Maxwell adds.
"3D prints can be designed to interlock, so scalability of the prints is capable at any build size, so many print service providers are starting to use the printers to create structural signage and items that can be used for decorative purposes in home décor," he explains. "And here are many opportunities to blend two- and three-dimensional printing into a single workflow. Our 3D printer, when combined with the UJF-7151 plus UV printer, can take advantage of our thermoforming inks to create unique items such as decorated parts production, signage, or even fun applications such as Halloween masks."
Tinkering around is still the popular learning tool for first-timers, but Maxwell says the popularity of the technology means there are plenty of people to turn to for advice and production tricks.
"There is a lot of community support and sharing in this arena. Everyone is still discovering the capabilities, so finding documentation or print-ready files is easy. Once they have a better understanding of what it is they want to do, they can start investing in more educational events such as conventions and seminars."
Although more affordable printers are still mostly designed for smaller single objects, shops also have the option of partnering with companies who've invested in large-format 3D printing equipment, allowing clients to create full-sized items, displays, and more.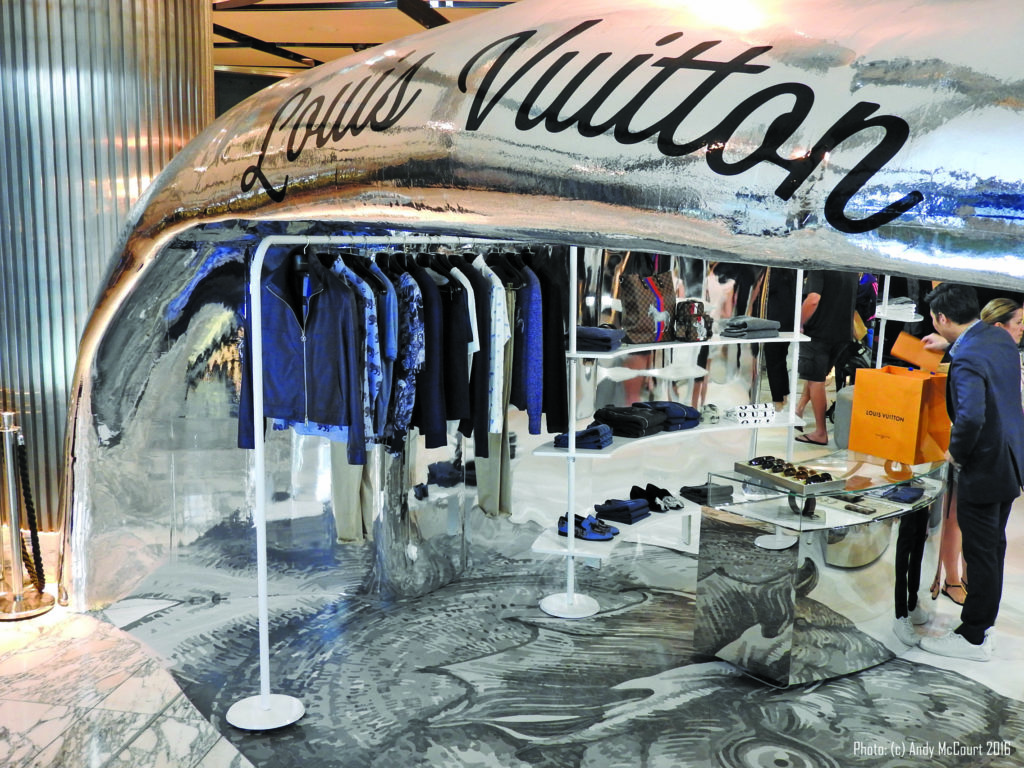 Isabelle Marelley, marketing director for the Israeli manufacturer Massivit 3D, says her company's printers set the standard for gigantic output, with the ability to render hollow objects as large as 57″ wide, 70″ tall, and 44″ deep.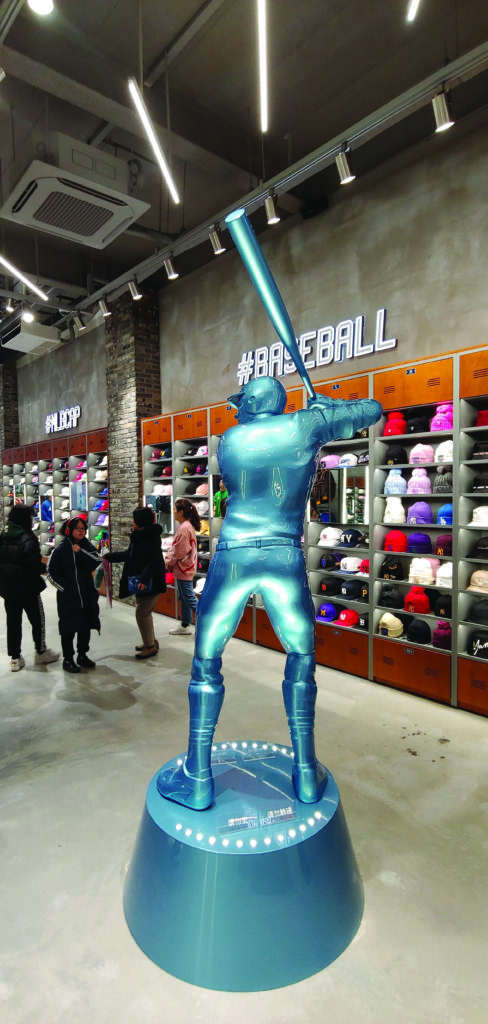 Using a proprietary, UV-cured photopolymer plastic, the equipment's printing area is big enough to render two side-by-side, full-sized human figures, with the capacity to print as much as 14″ of image in one hour. Imagine a real-life version of the teleportation transporter from TV's "Star Trek," and you get the idea.
With 3D printer unit costs of between $250,000 and $350,000 apiece, Marelley says Massivit 3D has established a network of approximately 40 North American vendors who own the company's 1500 and 1800 series printers, allowing them to work with smaller sign makers, advertising companies and creative houses.
"We know how to collaborate with other companies, and the value it brings is tremendous. Brands of all sizes all want stopping power, and as soon as clients find out that you have (or have access to) a 3D printer, they all get more business," she says—a lesson that can apply to those using both basic and super-sized printers.
Fashion brand Armani, for instance, used the technology to make innovative 3D images for billboards, while Louis Vuitton was able to manufacture an entire pop-up fashion store using one print service provider shop's Massivit production—with less than a three-week planning process and mere hours for output. Major League Baseball's stores have used the printers to create full-sized images of athletes; others have crafted full-sized monsters or superhero figures with integrated robotic eyes.
As Zank explains, 3D printing at any scale is a tangible step into the future for printers, and he encourages everyone to explore its possibilities.
"Get in front of it or get behind it—you will be a part of it," he adds.