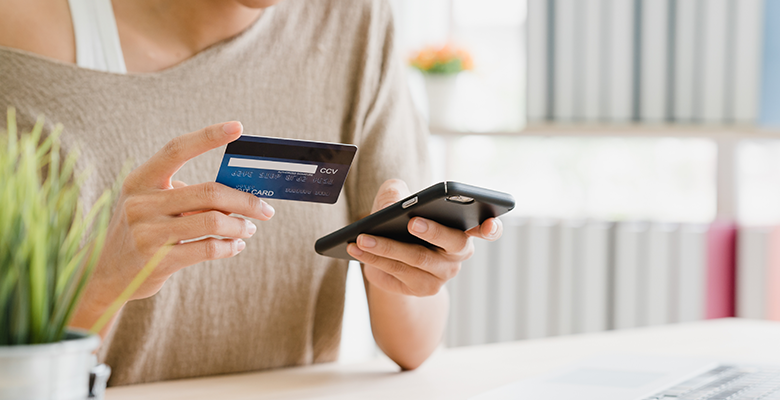 The first-ever e-commerce transaction was in 1992, and today, global e-commerce sales amount to more than $3.5 trillion worldwide. Moreover, by 2023, retail sales will hit more than $6.5 trillion.
This looks impressive, but as an e-commerce owner, can you easily get a piece of the retail sales pie? It's not exactly a cakewalk.
The e-commerce industry is always in a state of flux due to new technologies and changing customer demands. Consequently, businesses must be vigilant. The first step you can take is to stay updated with the latest trends.
The following trends will influence e-commerce in the remaining half of 2020.
Personalization
E-commerce personalization is the practice of delivering personalized experiences and products through your e-commerce site. A study reveals that 80% of shoppers are more likely to buy from a company that offers personalized experiences.
E-commerce sites are investing in more customer-centric approaches to provide a better experience. It helps you target your customers and draws their attention. Consumers feel connected to your brand, and they are likely to return.
Personalized e-commerce experiences include curated products, targeted ads, and recovery emails.
Social shopping
Social commerce is the process of purchasing directly from social media. This trend is expected to rule beyond 2020. 55% of online shoppers have bought a product directly through a brand's social post. The credit of social commerce goes to features like the 'buy' button on Facebook and Checkout on Instagram. Interestingly, Checkout on Instagram allows the entire shopping process to happen within the Instagram app.
With increasing social media users, Social e-commerce is unavoidable for your online store. Generation X prefers Facebook, while Generation Z is mainly active on Instagram and Snapchat. Overall, 30% of online shoppers are likely to buy direct from a social media network.
Keep in mind that social commerce is most relevant to lifestyle-oriented retail stores like apparel, luxury goods, and home decor. If you have not started yet, here are a few tips for your social commerce strategy:
Encourage your followers to share your products
Partner with social media influencers
Hassle-free payment
Create good content
Choose a platform that suits you best
Create a mobile-friendly experience
Create a personalized experience for your customers
Sustainable e-commerce
Environmental topics influence buyers. Did you know 50% of consumers keep in mind environmental concerns while making a purchase decision?
People are becoming more and more environmentally friendly. They are demanding ethically made items, recycled clothing, eco-friendly packaging and shipping, and so on. This increases the responsibility of brands to fulfill the environment-friendly needs of customers.
Here's what your online store can do to appeal to the eco-conscious customer:
Include eco-friendly alternatives to existing products
Choose sustainable materials
Reduce packaging waste
Implements sustainable shipping
Spread the word that your brand cares about the environment
Voice search
The success of Amazon's Alexa, Apple's Siri, Google Assistant, and Microsoft's Cortana is not unknown. Is voice search going to be a game-changer in the e-commerce market? Well, research reveals that voice commerce will grow to reach more than $80 billion per year by 2023.
As shoppers continue to use digital assistants, it is beneficial if retailers learn how to use voice search to optimize pages.
Chatbots
A chatbot is the latest trend in messaging, and that's why 80% of businesses want chatbots by 2020.
Chatbots are changing the way businesses communicate with customers. They stimulate real conversation and thus enable a brand to reach a bigger audience and transform the customer experience.
More than 60% of customers say that they prefer digital self-serve tools, such as websites, apps, or chatbots, to answer their inquiries. The primary reason is text messages are more convenient than talking with a person.
How can a chatbot benefit your business?
Save a considerable amount on a customer service team
Effective, clear, and error-free communication
Notify customers about promotions
Enables you to personalize the product page
Keep customers engaged
Humanize your brand
Just knowing the trends is not enough. Now, it's your time to analyze what matches your brand image and goals. The key to success is always experimenting with the latest trends, tools, and then deciding on what is best for you.