Catalogs: Awards & Customization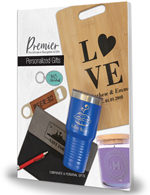 Premier Personalized Gifts
Awards & Customization
Boost your holiday sales! Order the new GIFT3 Premier Personalized Gifts retail catalog, 144 pages of our most popular gift items. It's a great marketing tool to show customers what you can offer!
JDS Industries Inc
|
View Catalog
Premium Awards and Gifts
Awards & Customization
Topmost PRISM Crystal is a leading supplier of crystal and glass awards and gifts. Browse through our engravable blanks in a variety of styles, sizes, and colors to choose from!
Topmost PRISM Crystal
|
View Catalog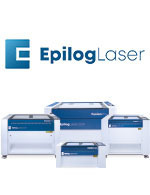 Epilog Laser Product Brochure
Awards & Customization
Epilog's product brochure includes our entire CO2 and fiber laser product line, system features and benefits, machine comparisons, material compatibility info, and so much more. Download yours today!
Epilog Laser
|
View Catalog