Catalogs: Apparel Decorating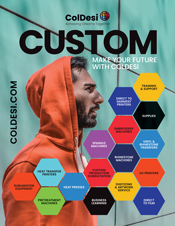 ColDesi Catalog 2022
Apparel Decorating
Custom make your future with ColDesi! Find information on all of ColDesi's different customization equipment and technologies inside.
ColDesi Inc
|
View Catalog
Sustainable Catalog 2022
Apparel Decorating
Atlantis is the source for 100% sustainable headwear. View our collection of classic and trendy caps, knits, and bucket hats made of recycled, organic, and low-impact materials.
Atlantis Headwear
|
View Catalog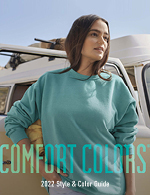 Comfort Colors® Catalog
Apparel Decorating
Comfort Colors® Style & Color Guide is perfect for exploring our collection of ultra-soft originals in nature-inspired hues—from brilliant direct/reactive shades to the vintage look of pigment dyes.
Comfort Colors
|
View Catalog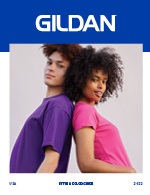 Gildan® Catalog
Apparel Decorating
Styles including additional eight new ones to choose from, colors, silhouettes, and an impressive pallet of 150 colors. No matter what you're looking for, you're sure to find it in the Gildan® line.
Gildan Activewear SRL
|
View Catalog
2022 Corporate Collection
Apparel Decorating
A collection of wide-ranging products from our exclusive brands, with an in-stock inventory comprised of millions of Ts, sweatshirts, jackets, caps, blankets, and accessories.
MV Sport | The Game
|
View Catalog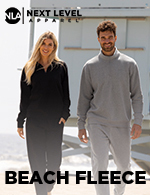 NLA 2022 Catalog
Apparel Decorating
READY TO INSPIRE™ At Next Level Apparel, we are obsessed with keeping our customers' shelves full of premium blank apparel that is thoughtfully designed with exceptional quality and printability.
Next Level Apparel
|
View Catalog
Just Hoods by AWDis
Apparel Decorating
2022 new products are all in stock! 40 colors and a variety of styles and silhouettes, along with a 100% cotton face. You will find something for all your printing needs. Just Hoods. Never Better.
AWDis/Citadel Brands
|
View Catalog