Features
Already Sublimating? Add Rigid Substrates
Adding rigid small substrates is a great way to expand your business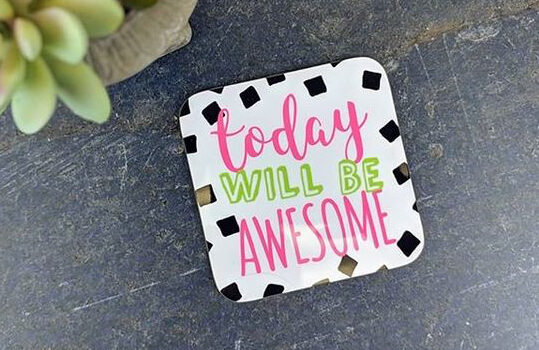 If you are already sublimating T-shirts, bags, or other apparel, then adding rigid small products is a great way to expand your business. Since you most likely already use a heat press – a clamshell press is fairly common – order small blank products to try out on your press. These items can be coasters, buttons, I.D./dog tags, pet tags, jewelry (think team cuff bracelets if you are doing sports), bag tags, keychains, and possibly even small metal prints.
Step 1: Measure the area of your press that comes together first and the flattest, then check with your distributor for small products that would fit the market you already sell into. Most distributors will break a case of products allowing you to purchase only a few to use for testing and getting feedback. A case of items can be anywhere from 10-100 of that item. If you are tip-toeing into other projects, instead of spending a lot of money, getting only a handful is a great way to investigate further.
Step 2: Test out these items and show them to customers to get feedback on adding them to your arsenal. Confirm with your distributor you don't need different paper for your sublimation printer to test these out.
Step 3: Follow directions or watch the short how-to videos from your distributor, then press away!
This is a low-cost option to test out different products. If there appears to be a bigger opportunity, then you can contact your distributor about purchasing a swing-away flatbed heat press and whatever else you may need, which if you are already sublimating, isn't much. One last cost savings note: don't forget to order a few different products at one time – you can save on shipping costs as well.
Here is what you need to get started in small-format sublimation:
Dye-sublimation printer
Dye-sublimation ink
Heat press
Blank substrates
Printed transfer
Scissors
Heat tape
Microfiber cloth (for wiping down substrates)
Heat gloves