Gift-giving is a pleasant experience, but searching for the right gift can get stressful. Especially when you need to find perfect gifts your customers will want to buy all year round.
Unfortunately for us, the perfect gift doesn't exist. What's perfect for one person could easily be thrown in the trash by someone else. So giving something personalized is usually a smart choice because people cherish memories.
Made-to-order gifts are some of the best options for personalizing apparel, accessories, home and living items with quotes, photos, or your customer's art. Adding a meaningful touch to the gift will surely make the receiver smile.
Outsourcing personalized gifts
If you don't already offer personalized gifts but want to break into the space without investing in new equipment, it's easy to outsource this service and create personalized gifts with print-on-demand (POD) companies. Choose a product you find the most fitting for the customer's needs and start designing. Most will have tools that can help you add art, photos, text, pattern, or clipart to the product, and you'll create a meaningful gift within minutes.
Pro tips
If you're out of ideas, look for inspiration around you: in stores, online, or even in your photo gallery of past projects (who knows, you may find a good idea there).
If you want to create a funny gift, adding a cheerful photo or a funny saying to a T-shirt, towel, or mug is a good go-to option.
If you're looking for a sweet gift, engraving jewelry or creating wall art can be just the right idea.
Remember, if you're outsourcing, it's going to take some time for the POD company to make your custom item(s) and ship it out. Make sure to pay attention to the delivery dates to get the gift out on time.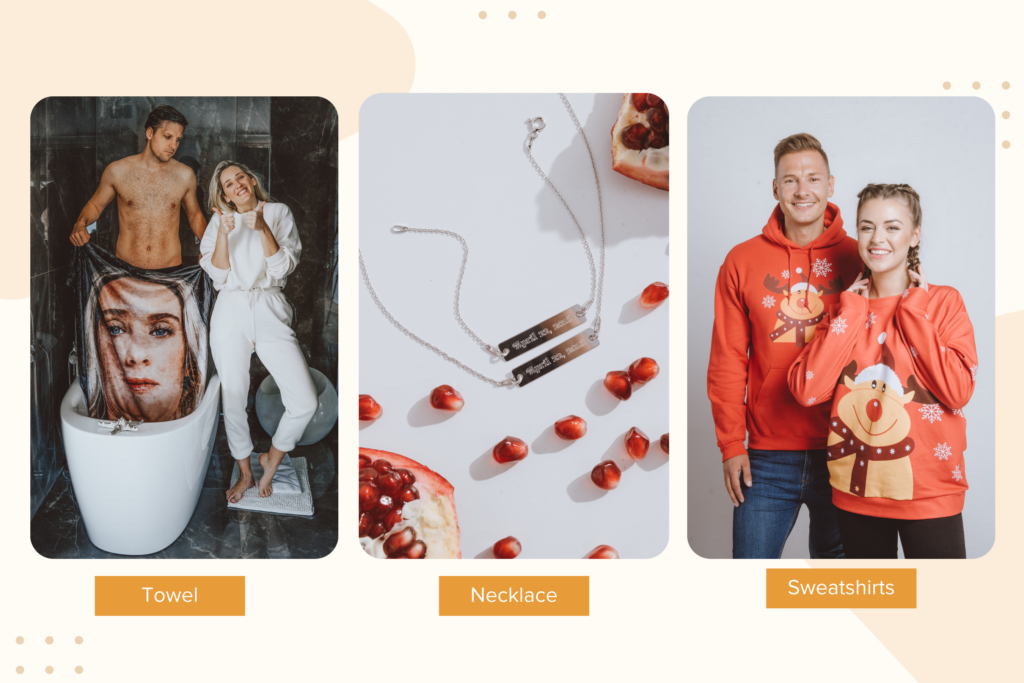 Selling gifts
If you're running an online store, offering seasonal apparel, accessories, and home and living items to customers is a win-win idea. Choosing a POD company to supply your store with quality products is one step toward offering amazing gifts for various occasions, and you can easily hop on seasonal trends to boost your sales.
You can go the safe way by offering products for the whole family. However, you can experiment with ideas and offer extraordinary designs as limited edition items for holidays, seasons, and special events. After all, POD is one of the safest ways of experimenting, as you don't have to order product minimums — everything's made to order.
Pro tips
When creating holiday items, focus on the whole family. For example, you can offer matching T-shirts, hats, or socks that are especially popular during holidays.
Be inclusive. While matching apparel is a fun gift for a family, a blanket, mug, or wall art with a custom saying and lovely designs would be a perfect gift your customer can give a loved one or a friend.
Create items people can relate to.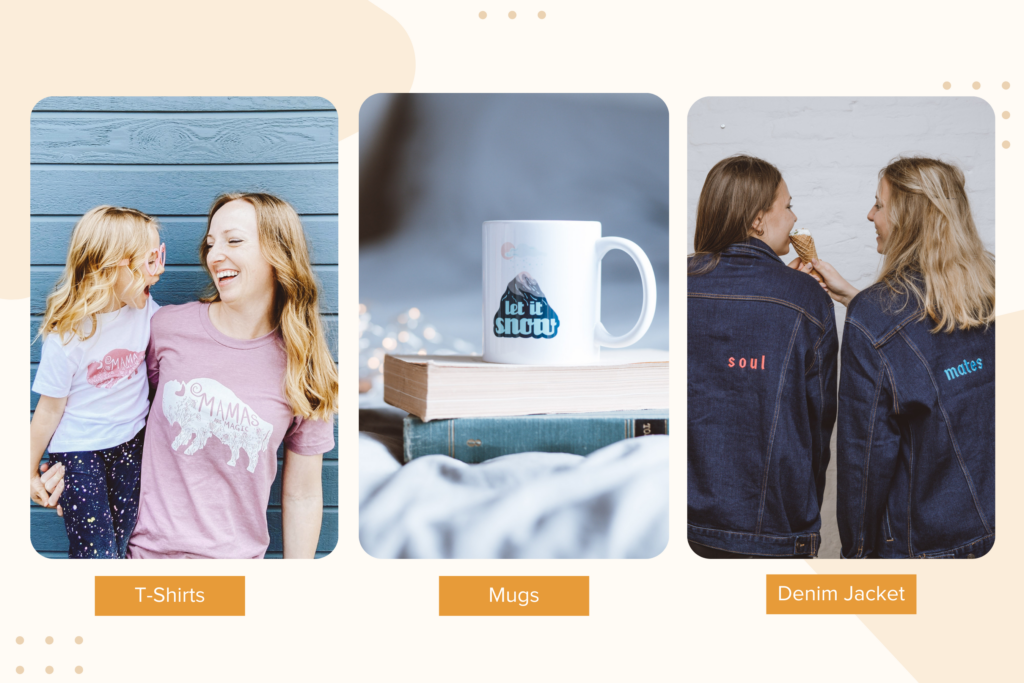 Made-to-order, customized gifts are memorable. Whether you choose to give or sell something funny or sweet, it's safe to say the item will be one in a billion. Plus, creating a personalized gift is easier than one might think — all you need to do is think of an idea, choose the desired product, and design away. POD companies can take care of the rest: fulfilling your item, packing, and shipping to you or your customer.