START HERE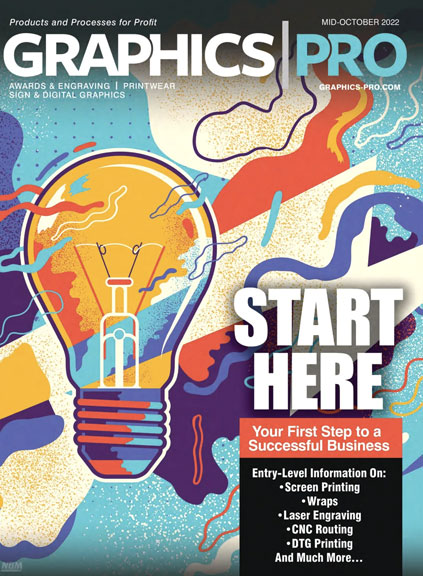 START HERE provides valuable start-up resources for those looking to turn their hobby into a business, and for those looking to add new profit centers in related markets.
WRAPS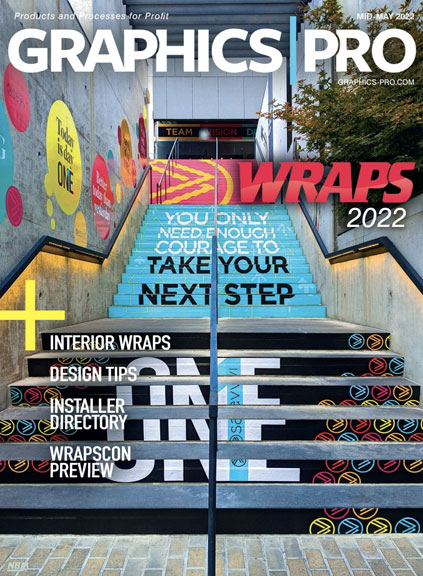 Published in mid-May — and tied into the annual WRAPSCON event at GRAPHICS PRO EXPO — this special edition of GRAPHICS PRO magazine is the comprehensive resource for vinyl wrap professionals.
Not yet a Subscriber?
Stay up to date with the awards, engraving, signage, digital printing, and apparel decorating markets through GRAPHICS PRO. It's easy to subscribe and a Basic Subscription is free!
Subscribe Today
Advertise with Us
Focused on the awards/personalization, signage, and apparel decorating markets, GRAPHICS PRO accurately represents the multi-faceted graphics business of the 2020s. With GRAPHICS PRO's media platform – monthly print publication, a daily eNewsletter, online and live events, informative videos and podcasts, and a robust website – decision-makers in the graphics market access and interact with relevant content, news coverage, and features through one credible, comprehensive source.
Advertise with Us