THE GUIDE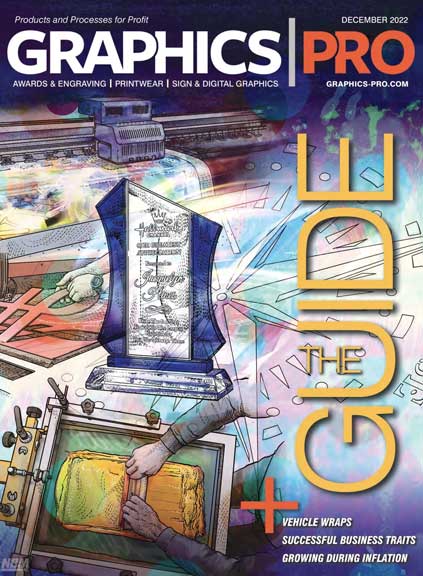 THE GUIDE is the most comprehensive list of recognized suppliers you can find. This sourcebook can quickly and easily connect you with leading companies throughout the graphics industry.
START HERE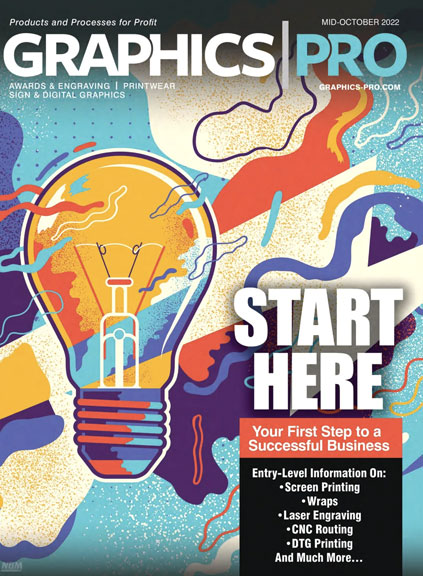 START HERE provides valuable start-up resources for those looking to turn their hobby into a business, and for those looking to add new profit centers in related markets.
Not yet a Subscriber?
Stay up to date with the awards, engraving, signage, digital printing, and apparel decorating markets through GRAPHICS PRO. It's easy to subscribe and a Basic Subscription is free!
Subscribe Today
Advertise with Us
Focused on the awards/personalization, signage, and apparel decorating markets, GRAPHICS PRO accurately represents the multi-faceted graphics business of the 2020s. With GRAPHICS PRO's media platform – monthly print publication, an eNewsletter on Monday, Wednesday, and Friday, live events, informative videos and podcasts, and a robust website – decision-makers in the graphics market access and interact with relevant content, news coverage, and features through one credible, comprehensive source.
Advertise with Us