News
Andrew Harsch and Josiah Santana Win Wrap Olympics
WRAPSCON takes contest to new levels during three-day event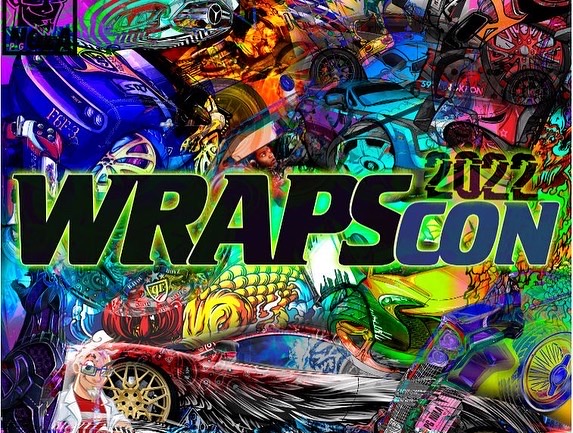 WRAPSCON in Indianapolis took place June 1-4 at GRAPHICS PRO EXPO at the Indiana Convention Center. Thousands of dollars in prizes and awards were given out to attendees and contest winners. WRAPSCON is an annual event for wrappers — by wrappers — that highlights the technology, techniques, and camaraderie of the wraps industry.
Wrap Olympics winners
Andrew Harsch and Josiah Santana of Diamond Graphics won this year's Wrap Olympics competition, earning themselves $10,000 each worth of supplies for their shop.
This year's competition was a decathlon format that required contestants to show their prowess in 10 different aspects of wraps installation, drawing on their overall expertise, speed, and accuracy. The three-day competition drew contestants from around the country.
Runners-up were Erika Gare of The Wrap Kitty and Chris Hood of Essential Installations. Third place went to Javier Cruz of Mad Monkey Wrapz and Rafael Munoz and Prodigyo Wrap Art.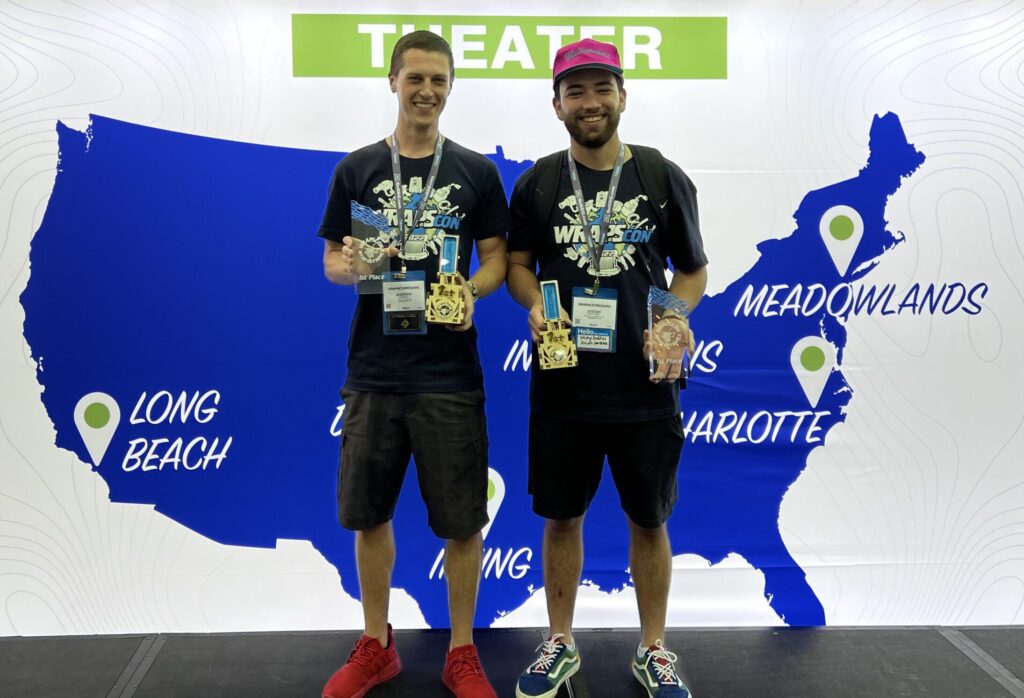 Serena Kollins of Indiana Wrap Company took home the Wrap Olympic MVP award.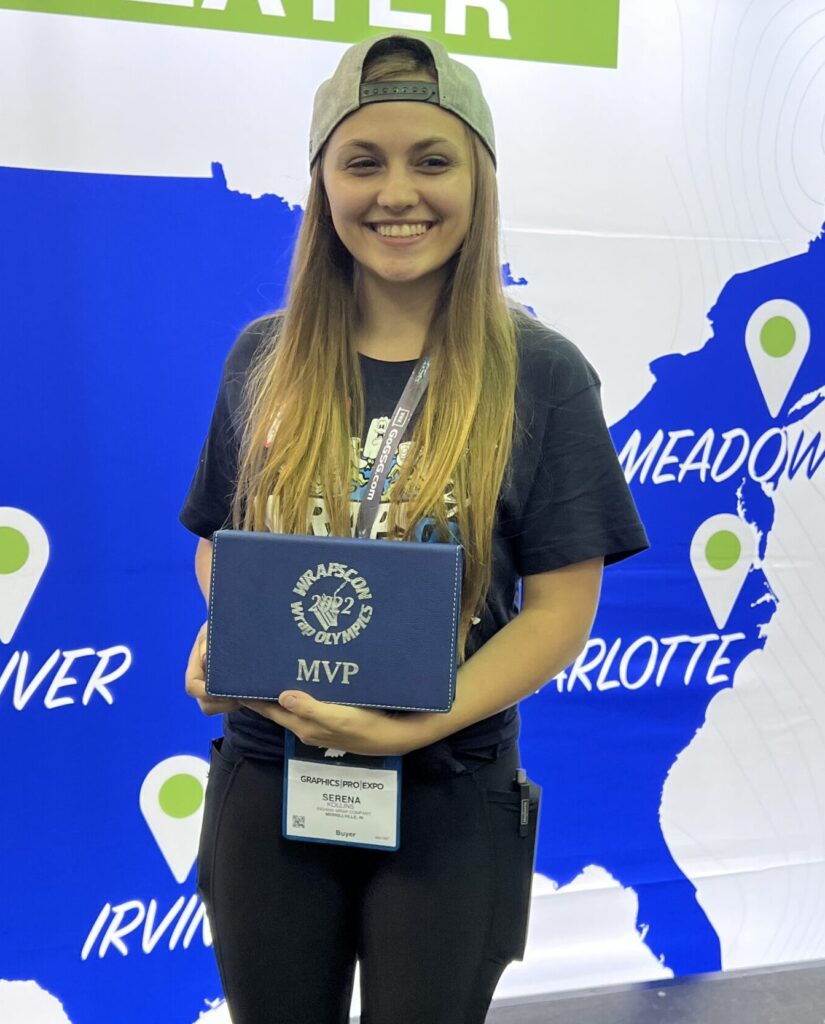 "The Wrap Olympics competition format this year was a game-changer," says Starla Miller of Miller Decals, one of the contest's judges. "Contestants were both time- and skill-challenged on various aspects of car wrapping throughout the three-day show. No elimination rounds, seeing scores posted, and bonus rounds in exhibitor booths were super exciting up until the announcement of the three-team winners. This was our best year yet."
WRAPSCON festivities
This year also featured the Wraps Designer Throwdown, a contest that put contestants' design skills to the test. Kevin Kempf of PGNola took home first place, followed by Dallas Fowler of Digital EFX Wraps and Ryan Sandoval of Glarb Design.
Ian Gonzalez of 864Wraps won a 3M training voucher worth $1,500 for attending this year's WRAPSConnect panel discussion, where industry experts fielded questions about running, fine-tuning, and taking a wrap shop to the next level.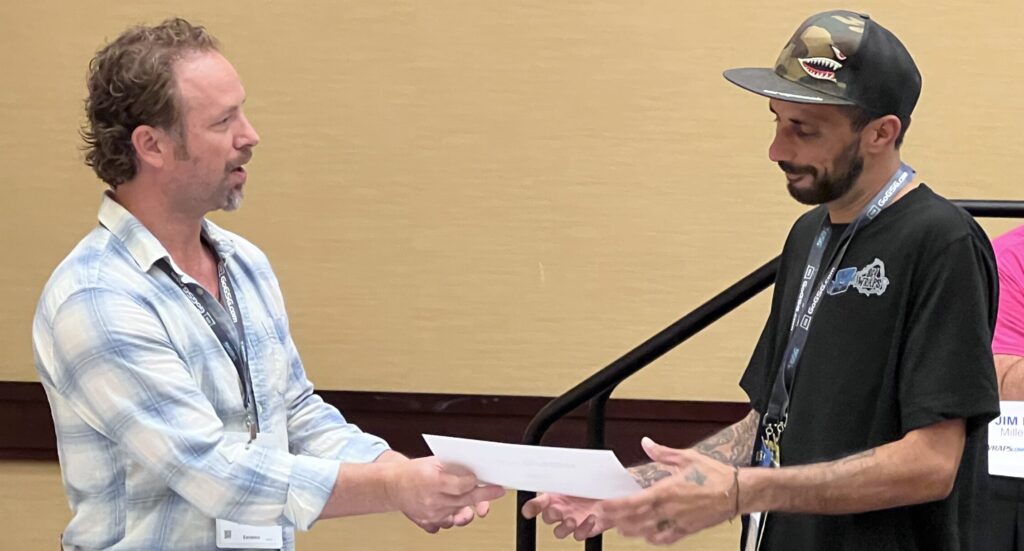 "This year's event, WRAPSCON 2.0, so to speak, brought about a handful of new and fun evolutions," says WRAPSCON organizer James "Ruggs" Kochevar. "We had a special treat as our friends from the WrapIQ podcast did a live recording at the show. On the design side of things, we introduced our Wraps Designer Throwdown competition and had a very engaging panel discussion in the GPX Theater featuring five of the top designers in the wraps market. Overall, I couldn't have been happier with our program. This event is growing and evolving year over year. It's great to have attendees and sponsors who really understand what we're trying to accomplish and come out to support us in a big way."
Next year's WRAPSCON event will be held in Long Beach, California, Aug. 17-18, 2023.