News
Free Training at GRAPHICS PRO EXPO Long Beach
A full slate of expert-led classes will be held Aug. 4-6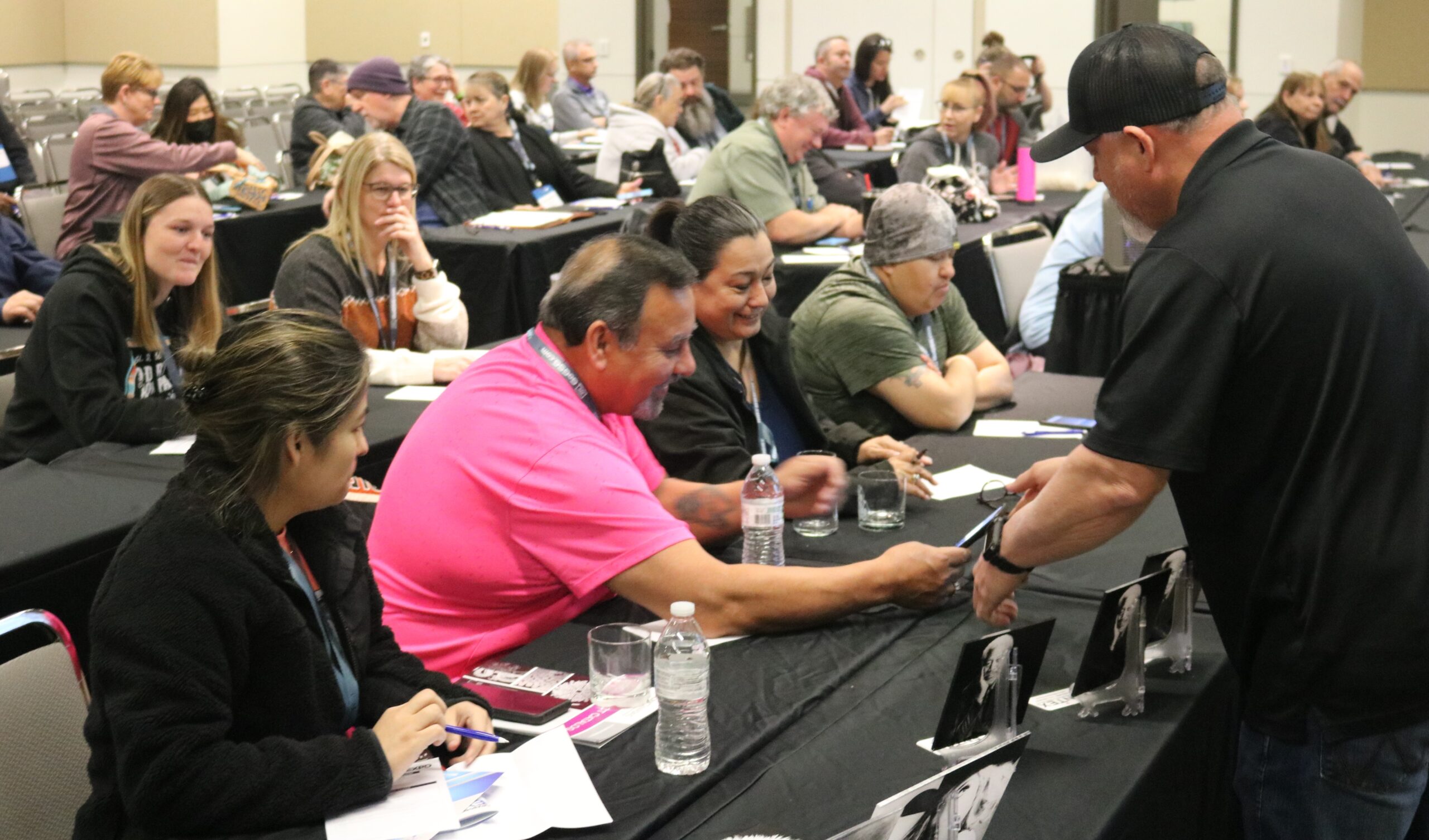 GRAPHICS PRO EXPO (GPX) in Long Beach, California, Aug. 4-6, provides a full slate of expert-led classes on a range of topics in the graphics market, all focused on helping your business grow and thrive (click on the title of each for more information):
Wednesday, Aug. 3
10 a.m. – 4 p.m.
Join the DTG Revolution! Sponsored by Hirsch Solutions Inc.
Thursday, Aug. 4
8 a.m. – 9:30 a.m.
Finding Success in the Laser Engraving Industry: Application Ideas and Tips to Boost Production. Sponsored by Epilog Laser
Starting Sublimation: What Do I Need? Sponsored by JDS Industries
11 a.m. – 12:30 p.m.
Energize your Business with UV Print. Sponsored by PDS Equipment
Lights, Camera, Action! Become a Sandcarving Star! Sponsored by IKONICS Imaging
Screen Print with Just a Heat Press. Sponsored by Transfer Express
1:30 p.m. – 3 p.m.
Learning the Sublimation Business. Sponsored by HIX Corporation
4 p.m. – 5:30 p.m.
Everyone Can Learn CorelDRAW. Sponsored by Corel Trainer
Sell More to Existing Customers. Sponsored by Advertising Specialty Institute
Friday, Aug. 5
8 a.m. – 9:30 a.m.
Print More than T-Shirts. Sponsored by Transfer Express
11 a.m. – 12:30 p.m.
Learn Sandcarving with Rayzist Photomask. Sponsored by Rayzist Photomask
Printing Outside of the T-Shirt Box. Sponsored by STAHLS'
Which Glue is Right for you? Sponsored by General Formulations
1:30 p.m. – 3 p.m.
DTF is Here to Stay: Leveraging Direct to Film Printing to Scale your Business! Sponsored by OmniPrint Intl
Skills, Materials & Laser Hacks to Help you Succeed in a Changing Business Environment. Sponsored by Trotec Laser
Saturday, Aug. 6
8 a.m. – 9:30 a.m.
Accelerating your Screen-Printed Apparel Decorating Techniques. Sponsored by GRAPHICS PRO with Lon Winters
From the Gargantuan to the Itsy-Bitsy: A Pro's Guide to Holding & Engraving the Ridiculous. Sponsored by GRAPHICS PRO with Lori Champagne
Pricing Strategies: Are you Getting Paid for your Time? Sponsored by GRAPHICS PRO with Matt Charboneau
11 a.m. – 12:30 p.m.
Making the Most of your Production Time and Energy in Small Business. Sponsored by GRAPHICS PRO with Lori Champagne
Managing the Details of the Sign Creation Process. Sponsored by GRAPHICS PRO with Matt Charboneau
Registration
Registration is free and includes:
Entrance to the exhibit hall each day
Unlimited Training in the Classroom and Training in the Hall
Chances to win $500 in Buyer Bucks each day
GPX Theater inside the exhibit hall, featuring live interviews with outstanding shops from various market segments as they share best practices and their perspectives on the graphics market
After-hours networking event: The Mixer @ GPX takes place at Bogart & Co., inside the Long Beach Convention and Entertainment Center, Friday from 5-6:30 p.m. for drinks, hors d'oeuvres, fun, and networking
Click here to register for GPX Long Beach.
GPX gives graphics shops access to the awards and personalization, apparel decorating, and sign and digital graphics markets, all under one roof in convenient locations across the U.S. Go to g-p-x.com for more information and updates.