News
ShopWorks Hosts Production Webinar
Tune in on April 19 at 3 p.m. ET to learn how to improve shop production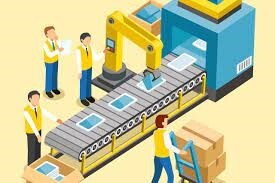 (Image courtesy ShopWorks)
ShopWorks, shop management software for the apparel, awards, and promotional products industries, hosts a webinar titled "Top 5 Steps for Better Production" on April 19 at 3 p.m. ET.
Hosted by industry veteran Jay Malanga, attendees will learn the top five steps they can take to minimize labor and increase efficiency on their production floor using OnSite software.
Shop production highlights:
Better design management
Real-world production scheduling
Shop-floor tools and accountability
Better communication between departments
Easy management analytics
Register here.