News
Melco Celebrates 50 Years
In commemoration of the past 50 years, the company encourages customers to share their Melco story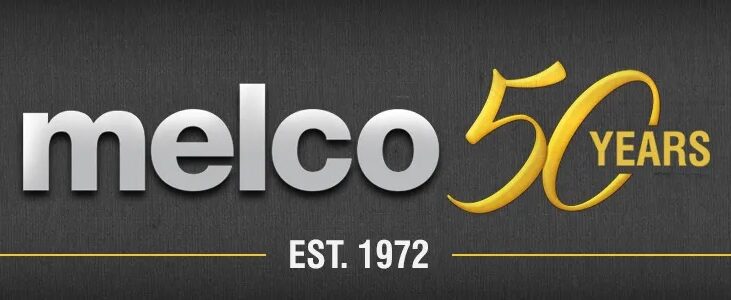 (Image: www.melco.com)
Melco International — an embroidery equipment and software manufacturer — celebrates the 50th anniversary of its founding in 1972.
Melco was formed by Randal Melton and William Childs with the idea to leverage computers in embroidery digitizing and automation in 1972. A few years later, in 1980, Melco's first embroidery machine, the Star1, integrated computation and automation into the commercial embroidery workflow.
Dale Sanders, CEO, Melco, says, "The company's success and ability to achieve the advancements that it has is primarily due to the passionate and knowledgeable team. From Melco's expert sales engineers guiding customers through planning the optimal production setup to the applications team continuously innovating techniques to make sure customers get the most out of their Melco products, the employees make Melco more than an equipment and software provider — Melco is a partner to those it serves in creating a successful business."
Celebrating 50 years of Melco memories
To celebrate Melco's customer base, the company will host special online offers throughout the year and some special surprises.
In commemoration of the past 50 years, Melco encourages customers to share their Melco story or to start a story of their own. Join the celebration by visiting the company's anniversary page or posting to social media using #Melco50.