News
Design'N'Buy Hosts Web-to-Print Masterclass
Learn about web-to-print technology on June 9 from 1-2 p.m. CT in Dallas, Texas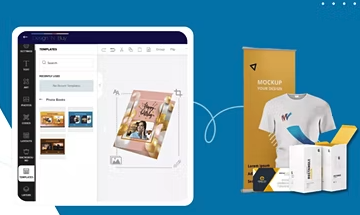 (Image courtesy Design'N'Buy)
Design'N'Buy, a web-to-print solutions provider, announces it will host a web-to-print masterclass on June 9 from 1-2 p.m. CT in Dallas, Texas.
According to the company, the class is aimed at helping printers learn in-depth information about web-to-print technology and how to prepare an organization-wide strategy for its successful implementation.
Web-to-print masterclass
Open to anyone, the course will cover the following topics:
Web-to-print technology
How to choose the right web-to-print solution for your printing business
How to prepare an effective web-to-print implementation strategy to set up your online print shop
Pre- and post-implementation checklist
How to grow your online printing business with SEO, digital marketing, and social media promotions
Registration is $20 and includes complimentary lunch and learning materials.