Features
What to Expect at GPX Charlotte, Sept. 16-17
GRAPHICS PRO EXPO makes its last stop of the year in North Carolina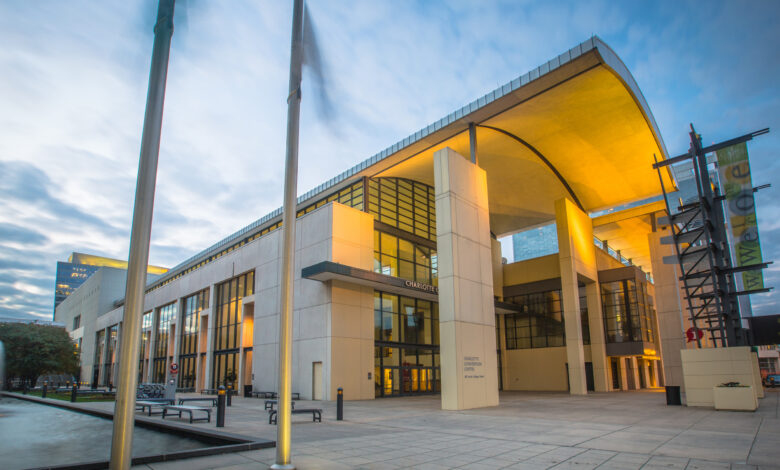 GRAPHICS PRO EXPO (GPX) makes its last stop of the year in Charlotte, North Carolina, Sept. 16-17 (classes start on Sept. 15).
What's in store for GPX Charlotte
Dedicated to shops that provide awards and personalization, apparel decoration, signs, and wide-format printing, GPX includes a variety of top suppliers and manufacturers in the exhibit hall, free training sessions, live interviews with outstanding area shops, networking, and more.
New this year is START HERE Academy, with presentations by successful industry influencers and industry supplier sponsors. Take your business to the next level or get your new business on the right track. To attend, register for GPX Charlotte and select START HERE Academy as one of your classes. Title sponsors include DTG (Digital Technology Group), Mimaki, Siser, STAHLS', Hirsch Solutions, and GS2 Awards. Table sponsors are Rayzist, Corel Trainer, and SanMar.
Registration for GPX Charlotte is free, and includes access to:
The expo hall
Drinx @ GPX at the end of the expo on Friday
A chance to win $500 in Buyer Bucks each day
Products you'll find in the exhibit hall include:
Apparel
Apparel Decorating Equipment and Supplies
Appliqué
Architectural Signage
Awards
Business Services
Custom Gifts
Design Software
Direct-to-Substrate Equipment and Supplies
Digital Printing & Finishing
Electrical Signage
Embroidery
Engraving
Flags & Banners
Heat Transfers
Interior Wayfinding/ADA Signage
LED Signage
Plaques
Promotional Products & Gifts
Sandcarving
Screen Printing
Sign Making
Sublimation
Tools & Equipment
Trophies
Wraps
For more information, go tog-p-x.com/nc. Register for free here.