Education
Q&A on Sustainability in the Packaging and Printing Industry
This Q&A focuses on sustainability and how it's reshaping markets around us, like the packaging and printing industry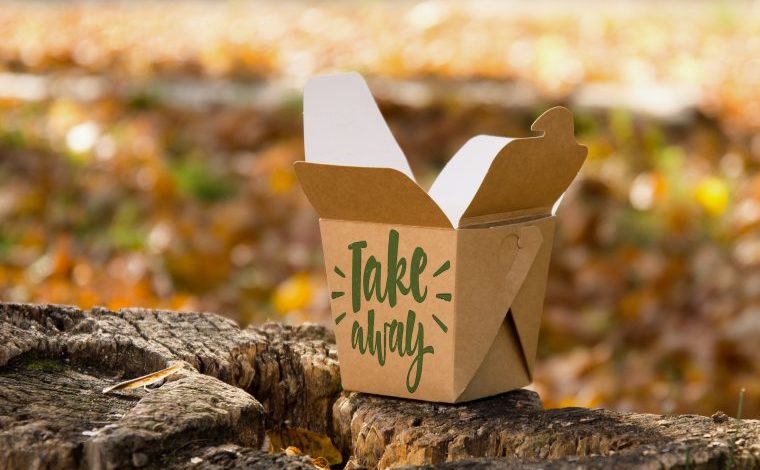 Attributed to Benjamin Lux, chief technology officer at ACTEGA, and Markus Locher, global barrier manager at ACTEGA, Business Line Paper & Board. ACTEGA is a manufacturer of specialty coatings, inks, adhesives, and sealing compounds for the packaging and printing industry.
This Q&A focuses on sustainability and how it's reshaping markets around us. There is no doubt the packaging industry is under tremendous pressure to be more sustainable from both brands and consumers, who now demand environmentally responsible packaging solutions.
Lux and Locher talk about the importance of sustainability in general and in the packaging industry in particular. They discuss ACTEGA's approach to sustainability and the technical, commercial, and regulatory requirements for water-based barrier coatings as a solution for more sustainable end products.
What does sustainability mean to you?
Ben: Sustainability is something that I have been hearing about ever since I joined the industry. For the last 15 years, it has been an emerging trend, but the good news is that it has moved beyond that. It is now most definitely a fundamental requirement and expectation of the market.
As developers and industry partners within this space, this is a major shift for ACTEGA too. And for us, it is very important to understand exactly what brought us to this place. Knowing why sustainability is important, and what we are looking to achieve, helps to shape our current and future decisions.
How does the shift to sustainability impact companies?
Ben: Sustainability was previously driven by consumer preferences, and that is still true today. However, brand owners now value sustainable practices too, and not just to satisfy the consumer. They understand its importance to the planet, and that it is a fundamental requirement for the long-term viability and profitability of their business. Sustainability is no longer a niche trend, but something that these businesses have really bought into and are leading the charge for, especially in the packaging industry.
A great example of this is the new 'plastics economy', a multinational project of hundreds of different brand owners who have stepped up and voluntarily made some bold commitments around sustainability. They have set some very aggressive goals, and in doing so, are now really pushing sustainability up and down the supply chain, particularly around packaging.
What's more, when we look at the claims that these brand owners are making, they are big, bold, public commitments. Commitments that go beyond just packaging and that set a benchmark for other companies to follow, such as ourselves. As such, you now see these same sustainability objectives being incorporated into the DNA and daily focus of some of the largest companies in the world.
What steps are companies making towards sustainability?
Markus: Global brand owners have taken many initiatives to reduce their impact on the environment, but one of the biggest we've seen is the trend towards more paper-based alternatives in packaging. Another big trend is the move towards more sustainable barrier coatings, which we predict will continue and eventually represent the bulk of the packaging market as the water-based barrier coatings provide an effective, economical, and truly sustainable solution for the printing and packaging industry. As businesses continue to make these commitments to sustainability, they are ultimately compelled to work with new sustainable approaches, while slowly moving away from the traditional products and techniques that are no longer fit for purpose.
What does this mean for the packaging barrier industry?
Markus: Well, there are many implications. But a big change to the industry, and one that could have hugely positive sustainable benefits, would be the replacement of PE extruded paperboard. It's currently the most ubiquitous material used in the barrier world today and for good reason. It's well-established within the supply chain and offers great functional performance. However, it isn't recyclable and as a result, a large amount of it ends up in landfill(s) or the ocean. We must find an adequate and sustainable replacement for it.
What other challenges can the industry expect?
Ben: When exploring new solutions, one of the biggest challenges is the ever-changing and complicated regulatory landscape. Those paperboard materials mentioned before already have a well-established regulatory profile, meaning it's easier to apply a band-aid approach to solving these problems, instead of creating new products, which we must do. However, to see real progress and make real change, businesses will need to confront the complexity of laws, policies, and regulations.
The regulations in the U.S., for example, can change by region or even by municipality, making this process incredibly complex. ACTEGA currently has a network of global regulatory experts who deal with these complications every day. However, even as a global supplier, this process is a major challenge for ACTEGA.
Markus: With the new directive on single-use plastics, the EU aims to reduce the negative impact of certain plastic products on the environment and human health. This shows how important this issue is in today's world. Unlike products traditionally used in the packaging industry, ACTEGA's barrier coatings are all water-based, enabling substrates to be widely and easily recycled utilizing standard practices.
In terms of barrier coatings, are there any challenges to consider?
Ben: Something to always consider is the possibility of ink migration on the exterior of packaging. A big concern for the packaging industry is that these inks could potentially get into the packaging substrate, and then into the consumer product. And as we use more and more recycled papers, it is common to find more impurities within the substrate, making it even more difficult to reuse materials and protect the product from impurities. This must be solved.
What is ACTEGA doing to kick-start this change and what do you think the future will hold?
Markus: We are working with other businesses to create the best solutions for the industry and achieve a greater impact. We are approaching this by trying to fully understand all aspects of sustainability and to define key pillars, which also include other aspects that are important for the success of any product solution.
Ben: Essentially, we are striving to make a positive impact by incorporating sustainable solutions. To achieve that, we are currently developing new supply chains to help bring these technologies and products to life, working with brand owners, raw materials suppliers, and regulatory agencies. This partner-centric approach, utilizing the best and most innovative technology and expertise available today, we hope will help build a better tomorrow.